Auto Accident Related Injuries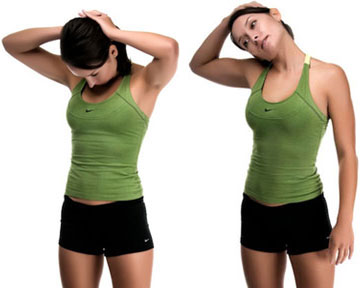 Even "fender-benders" can cause hidden injuries. Even worse, most people who have been involved in an auto accident may not even know that they've been hurt. Most doctors give pain killers to mask the pain from these injuries. The chiropractic approach to these types of injuries is to use specific chiropractic adjustments to help return spinal function. After a thorough case history and examination, the doctor will recommend any necessary care to help restore proper motion and position of spinal bones. If caught early enough, inflammation can be reduced and scar tissue can often be minimized.
Michigan Sports and Spine has earned a reputation of expertise in the treatment of auto trauma injuries. Listed below are some of the ailments associated with auto trauma injuries.
Whiplash
Lower Back Pain
Sprains and strains
Pain in Legs or Arms
Shoulder and Neck Pain
Dizziness & Vertigo
Headaches
Numbness
Ca Seat-belt Injury
Whiplash
Whiplash is a non-medical term used to describe neck pain following an injury to the soft tissues of your neck (specifically ligaments, tendons, and muscles). It is caused by an abnormal motion or force applied to your neck that causes movement beyond the neck's normal range of motion.
This type of injury can occur, for example, during rear-end automobile collisions.
Injuries range from mild to severe. The main symptom is pain in the neck and shoulders.
Treatment typically begins with over-the-counter pain relievers and ice. If the pain persists, treatment can include physical therapy and prescription medications. In rare cases, injections into the neck may help.
WhiWhiplash is most commonly caused by a motor vehicle accident in which the person is in a car that is not moving, and is struck by another vehicle from behind. It is commonly thought the rear impact causes the head and neck to be forced into hyperextended (backward) position as the seat pushes the person's torso forward – and the unrestrained
The body is meant to move. Muscles allow that movement to happen by contracting and making joints flex, extend and rotate. Muscles attach on each side of the joint to bone by thick bands of fibrous tissue called tendons. When a muscle contracts, it shortens and pulls on the tendon, which allows the joint to go through a range of motion.
Sprains and strains are common injuries that share similar signs and symptoms, but involve different parts of your body. A sprain is a stretching or tearing of ligaments — the tough bands of fibrous tissue that connect two bones together in your joints. The most common location for a sprain is in your ankle.
Contact Michigan Sports and Spine today at 248.426.9944
Shoulder and Neck Pain
Your neck and shoulders contain muscles, bones, nerves, arteries, and veins, as well as many ligaments and other supporting structures. Many conditions can cause pain in the neck and shoulder area.Your neck (cervical spine) is made up of vertebrae that extend from the skull to the upper torso. Cervical disks absorb shock between the bones. The bones, ligaments, and muscles of your neck support your head and allow for motion. Any abnormalities, inflammation, or injury can cause neck pain or stiffness.
Many people experience neck pain or stiffness in the neck occasionally. In many cases, it is due to poor posture, normal wear and tear, or overuse. Sometimes, neck pain is caused by injury from a fall, contact sports, or whiplash.
Shoulder and Neck Pain Causes
Most shoulder and neck pain results from injury to muscles and ligaments. The spinal cord, heart, lungs, and some abdominal organs also can cause neck and shoulder pain. Here are some examples:
Broken collarbone: Falling on your outstretched arm can cause your collarbone to break.
Bursitis: A bursa is a sac over the joints to provide a cushion to the joints and muscles. These bursa can become swollen and painful after injuries.
Heart attacks: Although the problem is the heart, heart attacks can cause shoulder or neck pain, known as "referred" pain.
Broken shoulder blade: An injury to the shoulder blade usually is associated with relatively forceful trauma.
Rotator cuff injuries: The rotator cuff is a group of muscles at the shoulder. These muscles can be injured playing sports with a lot of throwing or after repetitive use over a long time.
Shoulder or A-C separation: The collarbone and shoulder blade are connected by a ligament. With trauma to the shoulder, this ligament can be stretched or torn.
Whiplash injury: Injury to the ligamentous and muscular structures of the neck and shoulder can be caused by sudden acceleration or deceleration, as in a car accident.
Tendonitis: The tendons connect the muscles to the bones. With strain, the tendons can become swollen and cause pain.
GaGallbladder disease: This can cause a pain referred to the right shoulder.
Contact Michigan Sports and Spine today at248.426.9944
Headaches
Many times after a car accident people will have initial neck pain, are seen in the emergency room and treated. If the injuries are not life threatening they are sent home with some medication and told to rest. Unfortunately, many will start to have headaches, even if they have never had headaches before. Those with a history of headaches will find their headaches are getting worse. Most of the time the headache will dissipate over a week or two and everything will be fine.
Headaches following a car accident can mean a lot of different things. They could be signs of a concussion or a serious head trauma.
The forces on the head, neck & body during a car accident can be extreme. Even if you're wearing a seat belt.
In some situations, victims of car accidents suffer a TMJ, or temporomandibular joint, injury. The TMG is the joint where a person's lower jawbone meets the skull.
If you're having headaches after a car accident, you should never assume that it's nothing and will go away on its own. Be sure to report even the slightest headaches to first responders at the scene of your car accident.If your headaches don't begin until after you leave the scene of the accident, don't hesitate to seek medical attention
Contact Michigan Sports and Spine today at 248.426.9944
Numbness
Numbness and tingling down the arms and legs, also known as paresthesia, can also include symptoms such as pain, burning, pricking, or creeping along the skin. These symptoms generally indicate a malfunction of sensory nerves. While many sufferers of numbness, tingling, and pain in their arms and legs recall specific traumas such as head injuries, auto accidents or falls, which could have injured their spines, some do not. An examination is necessary to see whether an injury is present and what care can be achieved.
Contact Michigan Sports and Spine today at 248.426.9944
Dizziness (Vertigo)
Dizziness (Vertigo) It is common for patient's to experience dizziness/vertigo after a motor vehicle accident. The injury sustained is typically viewed as a whiplash injury, but also affects the area of our brain that controls our balance, coordination and spatial awareness. The regions of the neck at the base of the skull are extremely sensitive, and normal feedback from these structures is required for understanding where our head should be in space. When this is damaged, so is the signaling that normally transmits information to our vestibular system, the part of the brain that controls our sense of balance and spatial awareness. If affected, it is common to experience light headedness, spatial awareness issues, dizziness, vertigo (a sensation which feels like either you or the room are spinning) and often migraines or headaches.
Joints are stabilized by thick bands of tissue called ligaments which surround them. These ligaments allow the joint to move only in specific directions. Some joints move in multiple planes; therefore, they need more than one group of ligaments to hold the joint in proper alignment. The ligaments are anchored to bone on each side of the joint. If a ligament is stretched or torn, the injury is called a sprain.
Contact Michigan Sports and Spine today at 248.426.9944
Lower Back Pain
Car accident back pain is one of the worst and most prevalent types of chronic pain. The tremendous forces created during a car accident are enough to tear apart soft tissue and shatter bone. Life altering spinal injuries are often the result of serious automobile wrecks and even minor fender benders can create some significant back ache complaints.
The spine is the most important part of our skeletons. Spinal injuries are common in serious automobile accidents. Vertebral fracture and spinal instability can result from the nightmarish force of a high speed collision. Occupants who are ejected from a moving vehicle face an even greater risk of spinal fracture, serious injury or death. The lower back is the most common site of back injuries, including sprains and strains, herniated discs and fractured vertebrae. These injuries can cause pain and limit your mobility Sometimes the symptoms of even the most serious back injuries can take some time to show up after an accident. Unfortunately, back injurycan cause long lasting pain anddiscomfort Contact Michigan Sports and Spine today at 248.426.9944
Pain in Legs or Arms
The cause of many instances of shoulder or arm pain is obvious. You do something to injure the arm or shoulder and immediately feel pain, such as in an auto accident. You may have broken a bone or dislocated your shoulder. Perhaps you strained tendons or ligaments by carrying too much weight for too long, by lifting something that was too heavy, overreaching or overexerting your arm-as when playing sports when you¡¯re out of shape-or by keeping your arm in an awkward position or even by sleeping on the shoulder. The resulting pain may range from an annoying ache to an acute pain that makes it hard for you to use the injured arm.
There are other, less-obvious causes of shoulder or arm pain. Each is distinguished by where it is felt, whether it comes on suddenly or over time, when it is at its worst, if the pain extends to other joints in your body, and if other symptoms¡ªsuch as swelling, numbness, tingling, fever, fatigue, and insomnia¡ªaccompany the pain.
The causes of shoulder and arm pain include tendonitis, bursitis, arthritis, and gout. Such pain may also result from a reaction to medications such as penicillin, anti-anxiety drugs, and oral contraceptives. Whiplash injuries, common in auto accidents, can also cause shoulder and arm pain.
Shoulder and arm pain may be referred from some other region of the body, as when someone suffering a heart attack feels pain in the left shoulder and down the left arm.
The pain may also be referred from nerves associated with the joints in the upper spine or even trigger points in the back. Legs are generally abused from standing or sitting for long periods of time. It is important to stretch, massage, and incorporate joint movement to get pain relief.
The knee is a complex joint influenced by muscles from above and below the joint. Knee instability is often compensated for by increased muscle tension in the leg muscles and shortening of the iliotibial tract (large connective tissue structure on the outside of the leg). Car accident injuries that damage these parts of the leg require special attention.
Contact Michigan Sports and Spine today at 248.426.9944
Car Seat-belt Injury
Another common type of personal injury experienced from a car accident is seat-belt injury. This is hardly surprising really when you think what happens in a car accident. Whether some car has rear ended your car or another car has rammed into the side of your car you will be jerked forward or sideways. This thrust will have an effect on your body even if you are wearing a seat-belt. Obviously wearing a seat-belt is law and rightly so. There have been a number of studies into the safety of passengers and the tests showed that if you wear a seat-belt you are less likely to be injured as seriously than if you were not wearing one. All the same you can still be damaged by a seat-belt and in some case quite seriously.Seat belts and airbags can help to prevent serious injuries in a car accident. At the same time, these protective devices can create physical problems themselves. Seat belt injuries may not always seem immediately obvious. There are symptoms to watch for following an accident that can indicate further damages from the seat belt.
Although lifesaving, the seat-belt causes misaligned ribs and vertebrae which in turn pinch and pull the nerves which are connected to these affected areas. The result is pain. Why go untreated after an automobile accident? Pain does not have to become a way of life after an accident. If you're involved in an accident, whether it occurs on the job or on the road, contact our office for a complete post-accident examination.
ABOUT MICHIGAN SPORTS & SPINE CENTER:
We're innovative leaders utilizing cutting-edge technologies such as musculoskeletal ultrasounds, PRP, stem cell treatment, and other innovative procedures. Michigan Sports & Spine Center is committed to resolving your pain, not simply masking it. We treat the whole body, not just the injury, and perform preventative treatment so your injury doesn't come back. Our studies prove that Michigan Sports & Spine Center has patient success rates much higher than the national average. We treat everyone from high-profile athletes to your neighbor next door. Our primary focus is getting our patients back into the game of life!