Foot & Ankle Treatment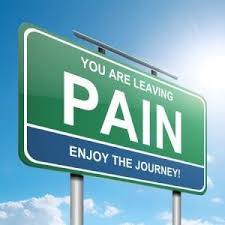 Joint pain can be caused by a number of different factors, which range from wounds, trauma, disease, strains and sprains, bursitis, tendonitis or even osteoporosis. Arthritis can also cause joint pain, but it is important to remember that joint pain often differs from person to person. There are, however, a number of things you can do to temporarily alleviate the pain, as well as prevent it. Sure, you can pop a pill to ease your pain, stiffness and throbbing. But the following easy fixes can also soothe your sore joints and may even improve your mood:
1.Get active. Stretching, strengthening and aerobic exercises can all help control arthritis symptoms, reduce fatigue and improve your overall health. Sign up for a yoga or water exercise class or start a regular walking or bicycling routine. Be sure to discuss exercise plans with your health care provider first.
2.Eat healthy. There aren't any "magic" foods that will make you feel better, but eating a healthy diet and controlling your weight will minimize stress on your joints and reduce your risk of other health problems. Stick to foods low in saturated fats and feast on fruit, vegetables and whole grains.
3.Get plenty of sleep. If pain keeps you up at night, talk to your health care provider about making changes, such as trying a new mattress or sleeping position. Other tips for better sleep include waking up at the same time every day, exercising early in the day and avoiding caffeine or alcohol late in the day.
4.Ice the pain. To reduce pain and swelling, apply an ice pack or a bag of frozen peas to your sore joints for 15 minutes.
5.Practice relaxing. Try a relaxation technique such as hypnosis, guided imagery, deep breathing or muscle relaxation to control your pain.
6.Take a warm soak. A warm, relaxing bath before bed can relieve muscle tension, ease aching joints and help you sleep better.
7.Treat yourself to a massage. It may feel like an indulgence, but a massage can help decrease pain, increase circulation, reduce stress and improve flexibility. Find a certified massage therapist who treats people with arthritis.
ABOUT MICHIGAN SPORTS & SPINE CENTER:
We're innovative leaders utilizing cutting-edge technologies such as musculoskeletal ultrasounds, PRP, stem cell treatment, and other innovative procedures. Michigan Sports & Spine Center is committed to resolving your pain, not simply masking it. We treat the whole body, not just the injury, and perform preventative treatment so your injury doesn't come back. Our studies prove that Michigan Sports & Spine Center has patient success rates much higher than the national average. We treat everyone from high-profile athletes to your neighbor next door. Our primary focus is getting our patients back into the game of life!