How to Manage & Prevent Chronic Pain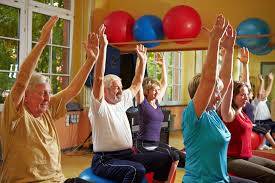 It is important to understand that people experience pain differently. There are patients with essentially the same injury as captured on an MRI, and yet one person may feel little or no pain. Another person, though, may find the pain debilitating. Once this reality is understood, one can begin to understand the underlying causes of pain and how to manage pain on a case-by-case basis. There are a number of common approaches to treating chronic pain and helping those suffering from it to overcome a constant presence.
At Michigan Sports and Spine Center, we work with patients to identify specific treatment plans and therapies to manage pain. Often the first line of treatment for chronic pain is to prescribe pain medication, which for some people can be very effective. For many others, however, medication simply does not provide enough relief. If we treat chronic pain with medications only, eventually the medications stop being effective. And the threat of dependency can become an additional problem that needs to be addressed.
Medications are very useful, but they should only be one element of a treatment plan designed for the entire person. Understanding what's going on in a person's life — family life, diet and exercise abilities or other limitations — is important too.
Michigan Sports and Spine Center takes a multi-faceted approach to treating pain. This includes education, at home exercises, physical therapy and coming soon, acupuncture. In addition to these approaches, we offer injections that sometimes is the most appropriate solution for pain.
We believe that the best way to treat chronic pain is to prevent it in the first place. This can be through a healthy diet and exercise and also knowing to avoid certain activities. There are a number of exercises vital to preventing many common types of chronic pain. Core exercises help reduce stress and strain on the back muscles. Strengthening the core muscles can eventually prevent back pain. Strengthening the legs and the muscles around the knee can alleviate arthritis and assist in mobility. People who are fit experience overall wellbeing and less stress, which in turn reduces pain.
If you are looking to get started in a more active lifestyle that includes exercise, always check with your doctor first. We can also help you get started with our personal training staff at CORE Sports Fitness in Berkley. For those 50 and older, we highly recommend the fitness and gym programs offered by Farmington Hills Parks and Recreation.
ABOUT MICHIGAN SPORTS & SPINE CENTER:
We're innovative leaders utilizing cutting-edge technologies such as musculoskeletal ultrasounds, PRP, stem cell treatment, and other innovative procedures. Michigan Sports & Spine Center is committed to resolving your pain, not simply masking it. We treat the whole body, not just the injury, and perform preventative treatment so your injury doesn't come back. Our studies prove that Michigan Sports & Spine Center has patient success rates much higher than the national average. We treat everyone from high-profile athletes to your neighbor next door. Our primary focus is getting our patients back into the game of life!