World Cup Soccer & Injuries – Get Professional Treatment for Your Soccer Star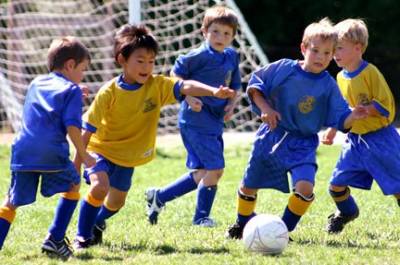 After Germany defender Mat Hummels suffered a right thigh contusion in the Portugal game that caused bleeding into his muscle, he still didn't believe his 2014 FIFA World Cup Brazil was over.
Quadriceps muscles on the front of the thigh are more subjected to contusions because the quadriceps can receive direct blows. Conversely, the hamstring muscle, on the back of the thigh, is more predisposed to sprains, rather than contusions.
Ways Hummels can recover from his right thigh contusion:
Wrapping his thigh with a wet bandage to insulate his skin (ace bandage).
Doing a lot of stretching!
Frequently icing his injury in 10-30 minutes intervals.
Utilizing crutches for second and third degree contusions.
Performing isometric exercises while using ice in order to control the hemorrhaging.
Wearing a thigh sleeve or "donut pad" in the future, when he returns to the field.
Hummels will be treated with the utmost professional care with his soccer injury by some of the best world renowned doctors.
Although soccer provides an excellent form of aerobic exercise and development of balance, agility, coordination, and a sense of teamwork, all soccer players must be cautious of injuries that can result from partaking in the sport. Early detection, injury prevention, and treatment can keep adults and kids on the field long-term.
Soccer is becoming one of the fastest growing team sports in the United States, and injuries from the sport are extremely common. Fortunately, injuries can be properly treated by seeing the right doctor. Dr. Jeff S. Pierce of Michigan Sport and Spine is trained and has extensive experience with treating such injuries.
Dr. Pierce's focus for his patients is a comprehensive evaluation, proper diagnosis and individualized treatment regimen. Dr. Pierce provides an educational approach to soccer injuries and conditions to encourage his patient to share responsibility in his or her situation. When it comes to soccer injuries, he can also share prevention techniques to prohibit further injury; therefore empowering you to control your own recovery.
So next time you suffer a blow to the thigh in soccer, pull a hamstring, or endure any other type of soccer injury, come to Dr. Jeff S. Pierce and staff at Michigan Sport and Spine for the most comprehensive care—You won't regret it.
Check out www.michigansportsandspine.com for more details.
ABOUT MICHIGAN SPORTS & SPINE CENTER:
We're innovative leaders utilizing cutting-edge technologies such as musculoskeletal ultrasounds, PRP, stem cell treatment, and other innovative procedures. Michigan Sports & Spine Center is committed to resolving your pain, not simply masking it. We treat the whole body, not just the injury, and perform preventative treatment so your injury doesn't come back. Our studies prove that Michigan Sports & Spine Center has patient success rates much higher than the national average. We treat everyone from high-profile athletes to your neighbor next door. Our primary focus is getting our patients back into the game of life!