Common Hockey Injuries and Prevention Tips for Athletes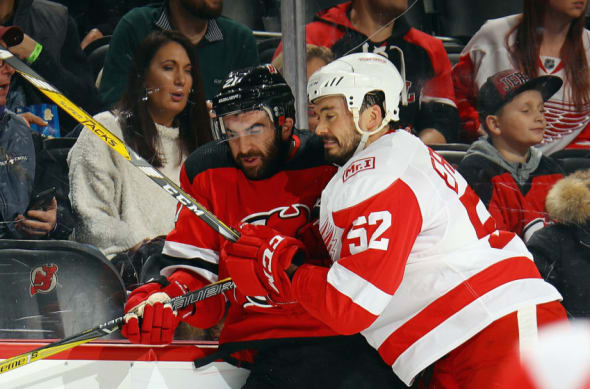 Ice hockey is a popular winter sport in the United States, especially in Michigan, with thousands of amateur and pro athletes playing every year. Hockey is a fast-paced sport. It combines players of different sizes and speeds with aggressive, non-stop action.
Hockey Injury Causes
Due to the physical nature of the game and being a collision sport, hockey players' risk of injury is high. For players, parents, and coaches alike, it is crucial to be aware of the most common injuries that can happen on the ice.
The most common hockey injuries include:
Shoulder Injuries

: AC Joint & Shoulder Dislocation

MCL Injuries

(strains or tears)

ACL Injuries

(strains or tears)

Spine, Neck & Back Injuries

Broken collarbone

Muscle strains

Concussions
Experts at Michigan Sports and Spine Center can help athletes who have a hockey or other sports-related injury!
Our Sports Medicine Specialists have the knowledge and experience in treating hockey injuries ranging from professional athletes to younger players and will help speed up your recovery and restore your optimal functionality.
---
Let's take a more in-depth look into some of these common injuries…
Two of the most common shoulder injuries in hockey are shoulder separations, otherwise known as AC joint separations, and shoulder dislocations.
AC separation
An acromioclavicular joint separation (AC separation) is an injury to the ligaments that attach the collar bone (or clavicle) to the coracoid (small bone in the front of your shoulder), causing the collar bone to separate from the shoulder blade.
Most common causes? A strong, direct hit to the front or top part of the shoulder or trauma from a fall. In hockey, these often occur when a player crashes into the boards shoulder-first. The severity of this injury type depends on which supporting structures are damaged and the extent of that damage. The majority of AC joint injuries can be treated conservatively with the RICE protocol, wearing a sling, and physical therapy. More severe separations may require surgery to reconstruct the torn ligaments, with a 6-9 month recovery.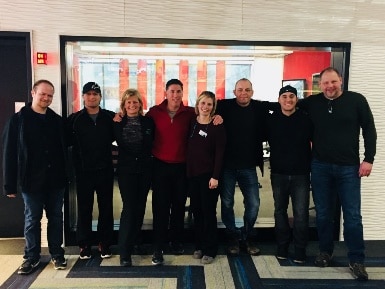 Darren McCarty is no stranger to shoulder pain and injuries. Former guest on Inside Sports Medicine on 97.1 The Ticket, Darren has shared his own success story from receiving Stem Cell Therapy and other treatment by Dr. Jeff S. Pierce at Michigan Sports & Spine Center.
Shoulder dislocations
Dislocations occur when the humerus (or ball part of your shoulder) is forced out of the socket (glenoid) and is typically the result of trauma, such as taking a hit or falling on the ice. When the shoulder dislocates, athletes feel sharp pain, have difficulty raising their arms, and see obvious signs of improper shoulder positioning. It is imperative the shoulder is put back into place as soon as possible.

MCL Injury
Injuries to the medial collateral ligament (MCL) are highly common. The MCL is the ligament on the knee's inner part, which can be stretched after a hit outside the knee. Most sprains can be treated without a brace, and typically, players can resume skating in 2-3 weeks.

ACL Injury
The anterior cruciate ligament (ACL) is essential to providing stability to the knee for twisting, pivoting, and cutting activities. When an athlete has an ACL tear, the knee can partially dislocate from a significant twisting episode. Every time this happens, either the cartilage at the end of the bone or one of the menisci, which act as shock absorbers in the knee, can be torn.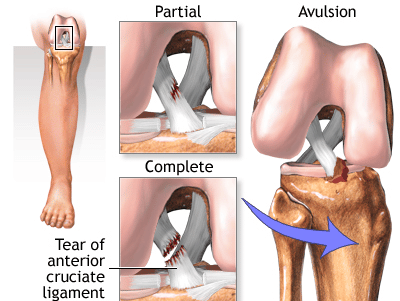 Players with an ACL injury should be carefully evaluated on whether it is safe to skate through a season without an intact ACL. Depending on the amount of stability that the athlete has after an ACL tear, some hockey players with minimal instability can compensate for a torn ACL and skate effectively in a brace for a season. For those athletes who have significant instability or goalies, we look into having the ACL reconstruction done right away to protect one's knee from further damage.
The post-surgery rehabilitation process is essential and requires a minimum of 6-7 months before hockey players can return to full on-ice activities. Studies have shown that returning to contact sports before this time increases the re-tear risk.
Thus, it is essential to make sure that you are properly rehabilitated and have the strength and balance necessary to return to on-ice activities without re-injuring your reconstruction graft so that you can maintain good long term knee health and continue your hockey career.
Spine, neck, and back injuries
At MSSC, we specialize in the Non-Surgical, Non-Narcotic treatment of Spinal Injuries and Neck and Back injuries/pain. Our expert physicians have over 20 years of experience! MSSC is a spine center of excellence for many insurance companies, including Priority Health, Blue Cross Blue Shield, Blue Care Network, and HAP. Why is it important to be a Center of Excellence? Visit our homepage on our website!
Concussions
Concussions are the most common suffered by hockey players and can occur when players strike the boards, another player, or the ice with their head. Preventative measures include well-fitting helmets and being aware of where you and other players are on the ice. If a player experiences symptoms such as dizziness or headaches, it is highly recommended that a physician evaluate them. There is also a preseason IMPACT test, which serves as a reference test in case of a concussion. Patients have to be symptom-free for at least a week before being cleared to return to play.
At MSSC, we have concussion protocols in place.
---
Preventing Hockey Injuries
Ice hockey training tips and techniques:
Like many contact sports, the right strength and conditioning training program can help prevent common hockey injuries, especially in youth players.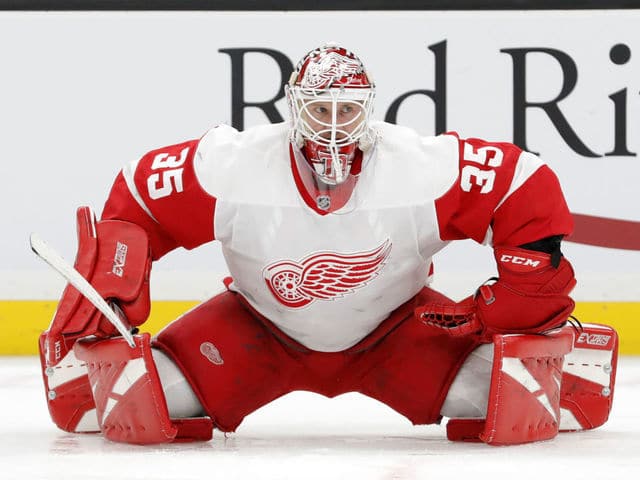 To help prevent or lower the risk of a hockey injury, follow these steps:
Always do a proper warm-up to prepare your body for activity.

Stretch your lower back, hips, and groin.

Wear proper protective gear designed for each position.

Train in the off-season to make your body stronger, more coordinated, and flexible. Flexibility helps reduce the chances of injury.

Maintain proper nutrition and hydration to perform better during training and heal faster after an injury. Equip your body with the right fuel.

---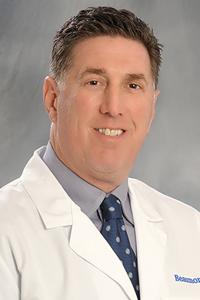 Dr. Jeff S. Pierce is Board-Certified in Physical Medicine & Rehabilitation, as well as Pain Medicine. Other specialties include Sports Medicine (All Non-Surgical musculoskeletal and joint conditions) and Biologics (Regenerative Medicine: PRP & Stem Cell Therapies)
Dr. Jeff S. Pierce
Make an Appointment at Michigan Sports & Spine Center for Hockey Injuries
To make an appointment for a hockey or other injury, call (248)426-9944
MICHIGAN SPORTS & SPINE CENTER LOCATIONS:
Livonia

Clinton Township

Southfield
We are also offering ONLINE APPOINTMENTS (TELEMEDICINE)!
References