Fall Fitness Tips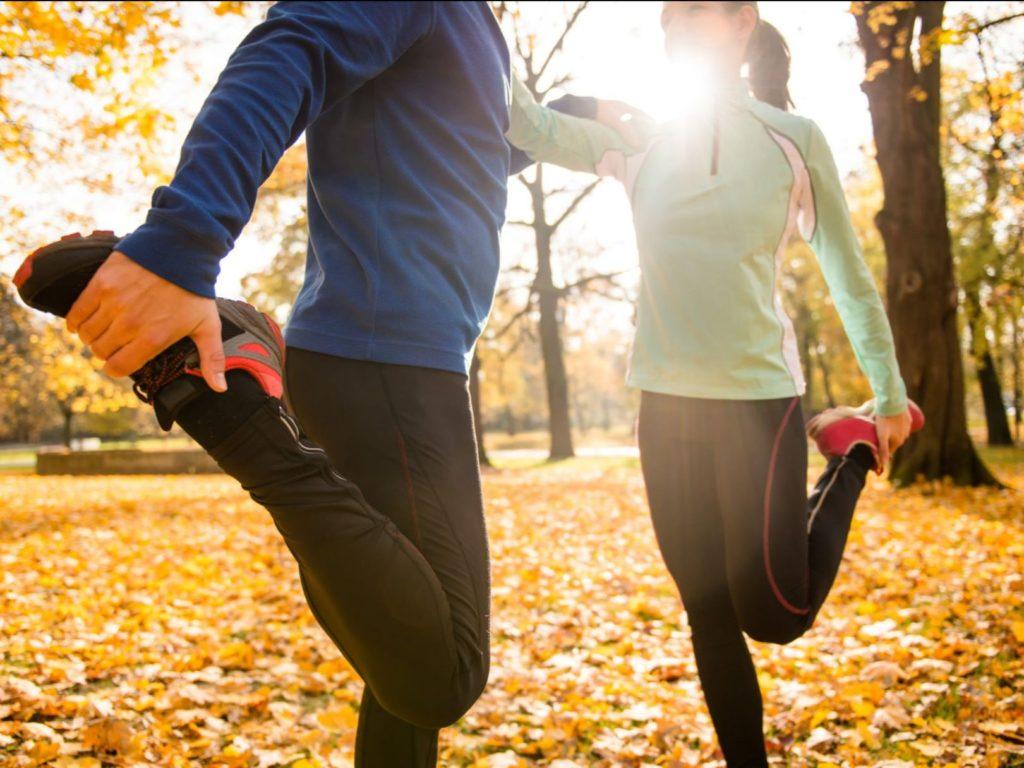 Endorsed by Dual Board Certified Physician, Dr. Jeff S. Pierce

1.) PROPER ATTIRE
Bundle up – It's not winter yet!
Don't wear one heavy layer. Instead, wear weather-appropriate layers of clothes to prevent overheating once your body temperature has warmed up.
Wear a mask or a scarf to warm up the air you breathe to reduce the strain of cold air.
It does get darker earlier now, so be sure to wear reflective clothing or carry a flashlight when exercising outside.

2.) With that, PROPER SHOE WEAR.
Have you been wearing those same sneakers every day? It might be time to look into a new pair.
Proper support from your shoe wear is crucial for injury prevention, especially pertaining to ankles and knees. It might be time to look into new shoe wear if:
You've had your running shoes for longer than 6 months or 300 miles:
If you want to keep your car running well for hundreds of thousands of miles, you regularly change the oil. If you want to prevent injuries and keep your joints healthy, you should regularly change your running shoes.
Your feet ache during or after your run
You're getting blisters or calluses
You develop plantar fasciitis
You can't get your shoes off without completely loosening the laces:
Exercises may increase blood flow to your heart and lungs, but it can also decrease blood flow to your hands and feet, sometimes causing them to swell. If you find yourself needing to loosen all of your laces after a run, you may need a wider shoe. With that being said, be careful going up by width and ensure your heel sits comfortably in the shoe without slipping out.
You develop tendonitis when you run:
A tendon attaches muscle to bone. When this connective tissue becomes inflamed, you can develop a condition called tendonitis, which is characterized by tenderness, pain, and swelling.
Other safety measures: Avoid tripping hazards like wet leaves and ice patches

3.) PROPER WARM-UP & COOL-DOWN
Warm-up your muscles so you don't get a cramp
Start with light activity, such as walking, before exerting hard exercise.
Don't forget: Stretching or a cool-down after your workout is just as important as stretching or a warm-up before.
For mobile access to warm-ups or cool-downs created by our skilled Physical Therapist, Faith Moore, and recommended by Dr. Pierce, Follow Us on Facebook and Instagram.

4.) Take it to the NEXT LEVEL!
Get more out of a walk or run by incorporating more into your routine, such as:
Lunges

Stopping to do bench presses throughout your run.

Push-ups
There are always variations that can be made to increase or decrease the intensity of your workout.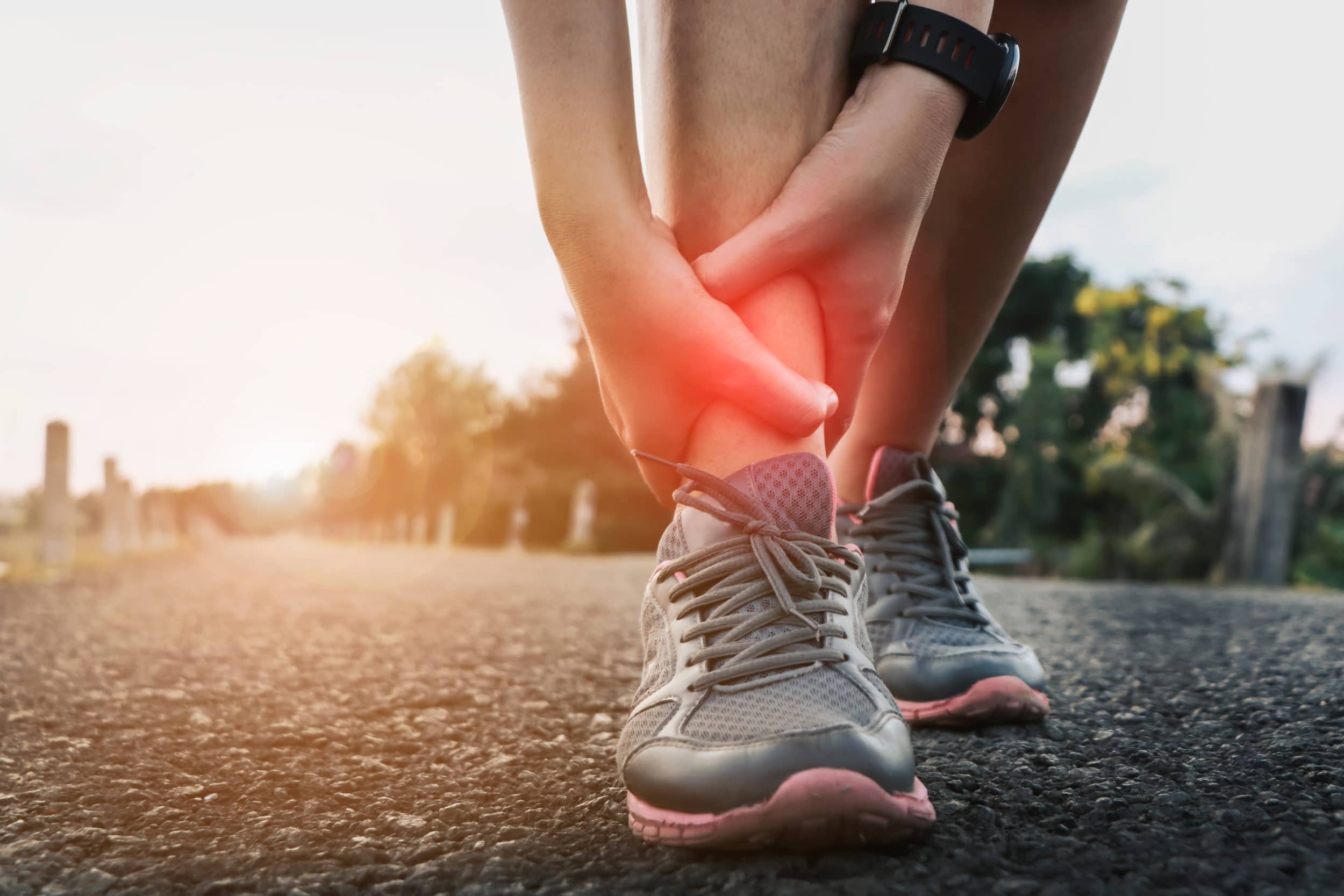 5.) Listen to your body — no more than two weeks out.
At Michigan Sports and Spine Center, we are all about injury PREVENTION. If you are experiencing any of the following, you should make an appointment with a specialist:
Pain or discomfort that has worsened or not improved over the past two weeks.

Radiating pain. *Note: Normal soreness is okay. Pain that radiates, for example, down your leg, is not.

Locking of the joints
If you're experiencing any of the above symptoms or have questions, please don't hesitate to contact us for an Online or In-Office Consultation with a Top Sports Medicine Physician in Southeast Michigan, Dr. Jeff S. Pierce,