10 ways to boost your immunity in the time of Covid-19, Cold & Flu season, and in general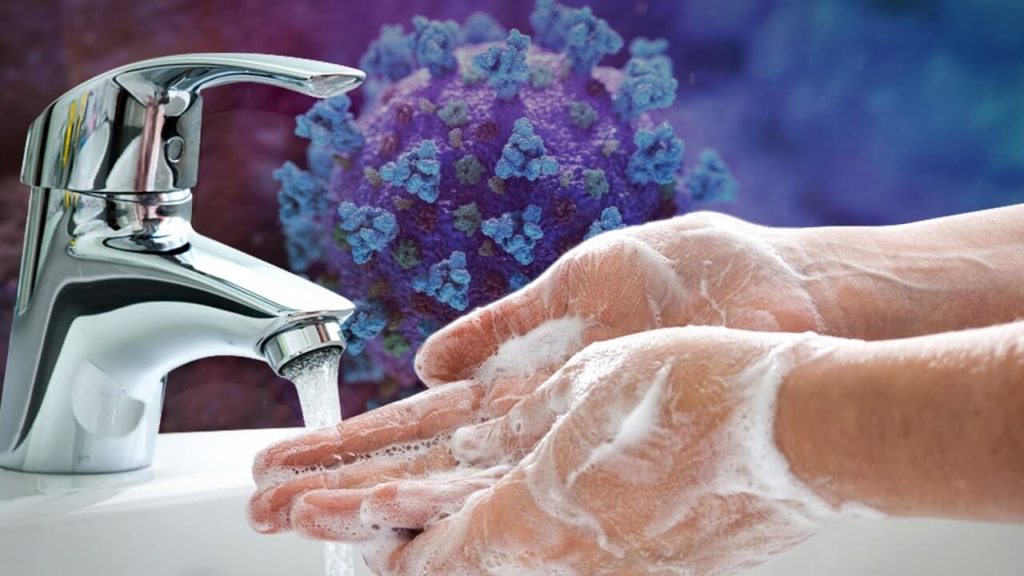 It's that time of year again. The sniffles, sneezes, and coughs are returning, all during the time of Covid-19. Here are 10 Tips to help build and keep a healthy immune system:
1.) Wash your hands frequently
This one goes without saying and is something we should practice all of the time, not just amidst Covid-19 or cold and flu season. Washing your hands is proven to be one of the most effective ways to prevent the spreading of germs. Make sure you scrub with soap and warm water for at least 20 seconds! Tips for kids: Sing 'Happy Birthday,' 'Mary Had a Little Lamb' or any song they are interested in. Baby shark, anyone?

2.) Stay active!
Working out on a regular basis helps your health in several ways. Participating in physical activities decreases the chance of developing diseases like heart disease and Type II diabetes.
Other physical benefits of exercising include:
Promotes bone strength

Flushes out bacteria

Helps with weight loss

Can help reduce pain
Some other benefits:
Slows down the release of stress hormones

Improves brain function & memory

Can help with sleep quality
Note: Don't overdo it! Listen to your body. Soreness is okay, but radiating pain is not. If your pain or discomfort persists, you need to see a specialist WITHIN 2 weeks.

3.) Gut Health is KEY
In addition to taking preventative measures to protect yourself, you can adjust your diet to fight sickness. Here are some foods to incorporate into your daily diet to help build your immune system and your ability to fight illness this season:
Citrus Fruits
Why are we told to drink orange juice to help recover from a cold? It's because oranges and other citrus fruits such as grapefruit, tangerines, lemons, and limes are packed with vitamin C. They increase the production of white blood cells, which help fight viruses. It is best to incorporate vitamin C enriched foods into your diet now so that if you do get sick, your body can fight the sickness faster. Having trouble getting Vitamin C through foods? See Tip #5: Vitamins and Supplements.
Pro Tip: Red bell peppers have twice as much vitamin C as citrus fruits.
Leafy Greens
Spinach and Broccoli: These two items are packed with vitamins A, C, and E. They provide the body with needed antioxidants. Spinach retains its nutrients best when cooked lightly.
Pro Tip: Add fresh spinach to your smoothie or swap out your salad lettuce (such as iceberg) for this infection-fighting leafy green!
Green Tea
Green tea is great to drink while sick but can also help prevent you from getting sick. Unlike other teas, green tea is steamed (not fermented), so therefore the Epigallocatechin Gallate (EGCG) is preserved.
Pro Tip: Try it hot OR cold!
Yogurt
This is a good food source to start your day with. The live cultures can help trigger your body to fight off diseases. One of our favorite things about this breakfast item is that it can be combined with other sickness-fighting foods.
Pro Tip: Make a smoothie using yogurt and include citrus fruit and almonds for an extra immune boost. Almonds contain Vitamin E- Also beneficial for fighting sickness.
Extra Pro Tip: The live cultures in yogurt also help fight off bad breath!
Sunflower Seeds
Even though they are small, sunflower seeds contain copious amounts of magnesium, phosphorus, vitamin B-6, vitamin E, and antioxidants. These are easy to include in your diet at all times of the year.

4.) Getting enough Zzzz's
Did you know that lack of sleep makes you more susceptible to coming down with a cold? Your body relies on 8 hours of a full night's rest to replenish cells and proteins. Without adequate sleep, your body is unable to recover to its full potential.

5.) Vitamins and Supplements
Vitamin C
What does it do? — Helps immune defense: Supports cell function and protects against environmental pollutants.
Best way to get Vitamin C? — Oranges, spinach, kiwi, strawberries, and grapefruit.
Vitamin D
What does it do? — Often called the "sunshine vitamin," due to sunlight being a great source, Vitamin D enhances the body's immune response and can protect from respiratory conditions.
Best way to get Vitamin D? — This depends on your skin's melanin level. Daily exposure to the sun is enough Vitamin D for a fair-skinned individual; however, a Vitamin D supplement might be necessary.
Vitamin E
What does it do? — Vitamin E is essential for strong immunity and healthy skin and eyes. It helps the body boost its immune system to fight off invading bacteria and viruses. It helps to widen blood vessels and keep blood from clotting within them. Also, cells use vitamin E to interact with each other and to carry out many vital functions. In recent years, vitamin E supplements have become popular as antioxidants. These are substances that protect cells from damage.
Best way to get Vitamin E? — A few foods, including cooking oils, seeds, and nuts, are exceptionally rich vitamin E sources.
Vitamin B6 (pyridoxine)
What does it do? — Vitamin B6 is in charge of keeping the immune system strong, making new red blood cells, and transporting oxygen throughout the body. Vitamin B6 deficiencies can cause mood changes and reduce antibodies needed to avoid infections. Vitamin B6 is responsible for producing white blood cells and T cells, which regulate immune responses.
Best way to get Vitamin B6? — Foods rich in pyridoxine are chicken, fish such as tuna and salmon, leafy greens, and chickpeas.
6.) Reduce Stress Levels
Why is this important? Because stress affects the body's immune response. Excessive stress can cause the body to produce higher levels of cortisol and cytokines, triggering inflammation. Decreasing the number of white blood cells that are available to fight off infection can leave you at risk for colds and other conditions.
This can go hand-in-hand with lack of sleep and lack of nutrition, as some people who are stressed out do not get enough sleep nor eat properly. This means we are neglecting healthy habits that would otherwise boost our immunity: 8 hours of sleep each night and nourishing our bodies with a well-balanced, nutrient-dense diet.

7.) Yoga and Meditation
You might be wondering: But HOW do I reduce my stress level?
Yoga and Meditation are excellent practices for calming the nervous system. Yoga provides a way to control your breathing (see next Tip) while also participating in some physical movement, especially stretching. Stretching creates more flexibility, which causes more nutritional healing. The spine is your natural shock absorber and needs to be as healthy as possible. When you stiffen your back, you are taking away the flexibility and, therefore, that protection of your spine. It's not just the big muscles that contribute to flexibility; It's the small muscles, too. Yoga and other forms of stretching can help increase the flexibility of all these muscles. Dr. Jeff S. Pierce, President of Michigan Sports and Spine Center, recommends trying Chair Yoga for beginners and the elderly. For specific Yoga and Meditation exercises endorsed by Dr. Pierce, follow us on Instagram: @misportsspinecenter or Contact Us. We would be happy to share these with you!

8.) Practice Breathing Techniques
This one seems simple, but controlling your breath from the diaphragm is a technique you can use anywhere! What does deep, controlled breathing do? Lowers blood pressure, improves blood flow, and lowers cortisol levels. You have heard the saying, "If you don't use it, you lose it." The same thing goes for your lungs: If you don't fully expand your lungs like a full balloon, you don't create the maximum efficiency and work of your lungs, so you will always be prematurely out of breath. Try taking deeper, fuller breaths rather than shallow breathing.

9.) Proper Hygiene
Showering and bathing regularly are essential for your health overall, especially after exercising. Sweat can breed funguses, such as yeast infections if left on the skin.

10.) Practice Positive Thinking
A study at John Hopkins Medicine found that positive thinkers were less likely than "negative" people to have a heart attack. However, other risk factors, such as family history, need to be considered. Negative emotions can weaken the immune response. How do I become a positive thinker? Change your outlook! Focus on being grateful for what you have rather than what you don't. Another study suggests that smiling reduces blood pressure in stressful situations. ☺
Want more recommendations for how to boost your immune system amidst Covid-19, cold & flu season, and just in general?? Your skilled Medical Team at Michigan Sports & Spine Center can help you make a plan to keep you and your family healthy! Call us at (248)426-9944
For daily health & fitness tips and motivation, FOLLOW US on social media:
Instagram: @misportsspinecenter
Facebook: Michigan Sports & Spine Center