5 Ways to Reduce Back Pain while Social Distancing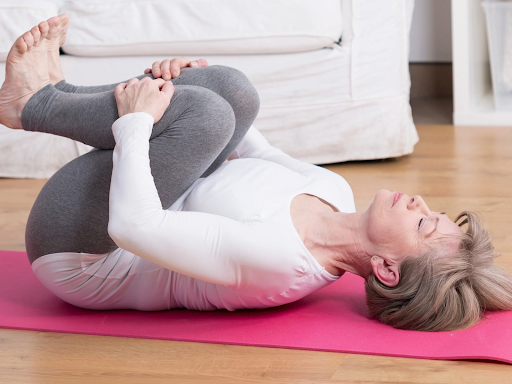 1. Sleep Better
When you have back pain, sleeping can be hard. A vicious cycle can begin because when you don't get enough sleep, your back pain may feel worse. Poor sleep position can aggravate back pain. Try lying on your side. Place a pillow between your knees to keep your spine in a neutral position and relieve strain on your back. If you sleep on your back, slide a pillow beneath your knees.
2. Good Posture
Poor posture and improper body mechanics can make back pain worse, especially if you sit for long periods. Sit upright, with your shoulders relaxed and your body supported against the back of your chair. Try putting a pillow or a towel between your lower back and your seat. Keep your feet flat on the floor.

3. Stay Active
Laying still can make back pain worse and lead to other complications. Don't rest for more than a day or two. It's important to get up and slowly start moving again. Exercise has been found to be one of the most effective ways to relieve back pain quickly. Try yoga or walking.
4. Ice and Heat
Regular applications of ice to the painful areas on your back may help reduce pain and inflammation from an injury. Try this several times a day for up to 20 minutes each time. Wrap the ice pack in a thin towel to protect your skin. After a few days, switch to heat. Apply a heating pad or warm pack to help relax your muscles and increase blood flowing to the affected area. You also can try warm baths to help with relaxation.

5. Ask for assistance!
If you are still not feeling relief, let's set you up with an ONLINE appointment with
Dr. Jeff S. Pierce, Physical Medicine & Rehabilitation Specialist.
We are offering TELEMEDICINE options for current and NEW patients!
Get a consultation right from your home using your phone or computer through our secured Telemedicine system. Let's start your treatment plan today!