Most Common Athletic Injuries Treated by Sports Medicine Doctors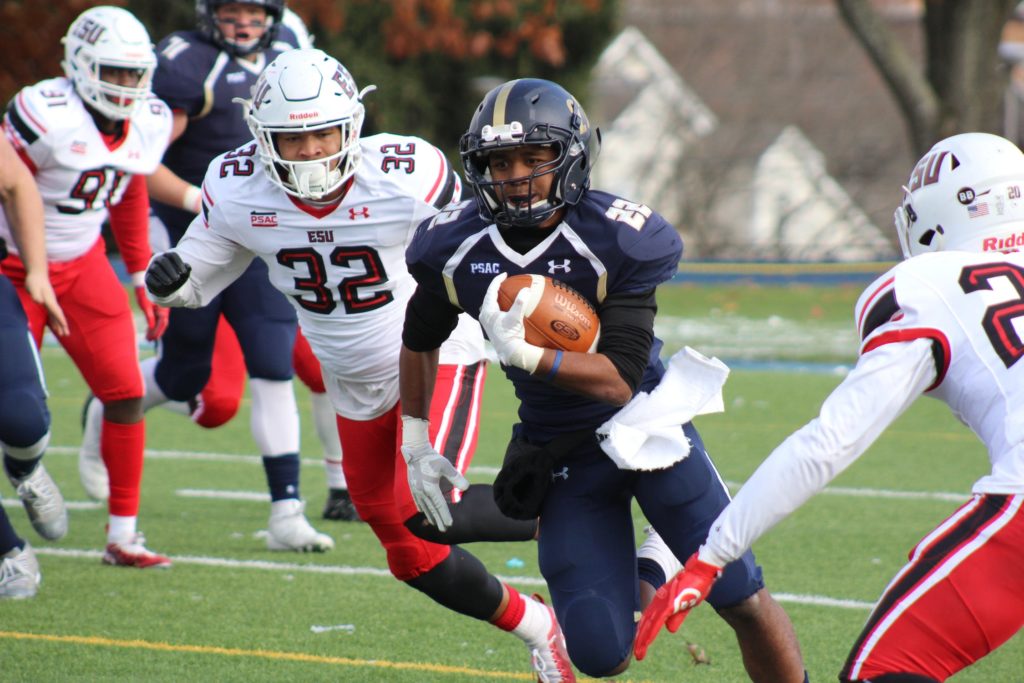 Most sports require a high level of physical exertion – meaning the chances of experiencing an athletic injury go up. While sports medicine doctors and team physicians play a role in helping to prevent those injuries from happening, they're also there to diagnose and treat the athletic injuries if they do occur.
We know that sports medicine doctors can range from non-surgical, primary care doctors to orthopedic surgeons. This can impact the common athletic injuries they treat. Generally speaking, the most common athletic injuries treated by sports medicine doctors are:
Knee Injuries
The knees contain numerous ligaments and tendons. Sports can be hard on the knees, so it's not unusual for one of those ligaments or tendons to become strained or torn. That's where sports medicine doctors come in.
These professionals are trained to diagnose and treat serious knee injuries requiring ACL reconstruction (one of the most common athletic injuries), knee arthroscopy, hyperextended knee, posterior cruciate ligament injury and a torn meniscus. Knee injuries can range from mild, which often requires avoiding pressure on the knee, to severe, which may require surgery.
Sprains and Strains
Ligaments, which are tissues that connect bones to a joint, can be sprained while playing sports. The most common athletic injuries involving sprains happen in the ankles and wrists. Strains, on the other hand, involve a stretched or torn muscle or tendon. It's not uncommon for a strain to happen suddenly while participating in athletics.
Sports medicine doctors treat sprains and strains by first advising the patient to rest the area, ice it to reduce swelling, and potentially wear a bandage or device that compresses the injury. They may prescribe pain-relieving medication, as well. As time passes, the sports medicine doctor may recommend exercise or physical therapy to ease the patient into exertion.
Rotator Cuff Injuries
The shoulder has many muscles and tendons that make up the rotator cuff. In some sports, the rotator cuff is utilized more than other areas of the body, such as baseball. Frequent use can lead to tendinitis, bursitis and even tears.
Sports medicine doctors may recommend rest, heat or cold to the affected area, pain-relieving medications, electrical stimulation of the muscles and nerves, a cortisone injection, or in extreme cases, surgery.
Fractures
A fracture is a broken bone. While fractures may occur as a result of other activities like car accidents or falls, they are one of the most common athletic injuries. A broken bone is often associated with intense, sudden pain, swelling, bruising, tenderness, numbness, tingling, and difficulty moving the affected area.
Sports medicine doctors are trained to diagnose and treat fractures, but since these athletic injuries are severe, they are often treated with a cast, splint, or even surgery to place pins, plates or screws into the bone.
Dislocations
When playing a sport causes a joint injury, it's often a dislocation. This can happen in the ankles, knees, shoulders, hips, fingers, toes, elbows and even the jaw. Dislocations are associated with severe pain, swelling, and deformity.
Treatment for dislocations can vary depending on which joint is affected. Oftentimes a sports medicine doctor will treat the dislocation by repositioning the bones to set them back into place, prescribing pain-relieving medication, providing a splint or sling to avoid movement, and rehabilitation.
When to Seek a Sports Medicine Doctor
Sports medicine doctors treat some of the most common athletic injuries every day. If you have an acute or chronic injury that is bothering your and impacting your performance, it's time to see a sports medicine physician. Call our office today!