Stem Cell Therapy for Arthritis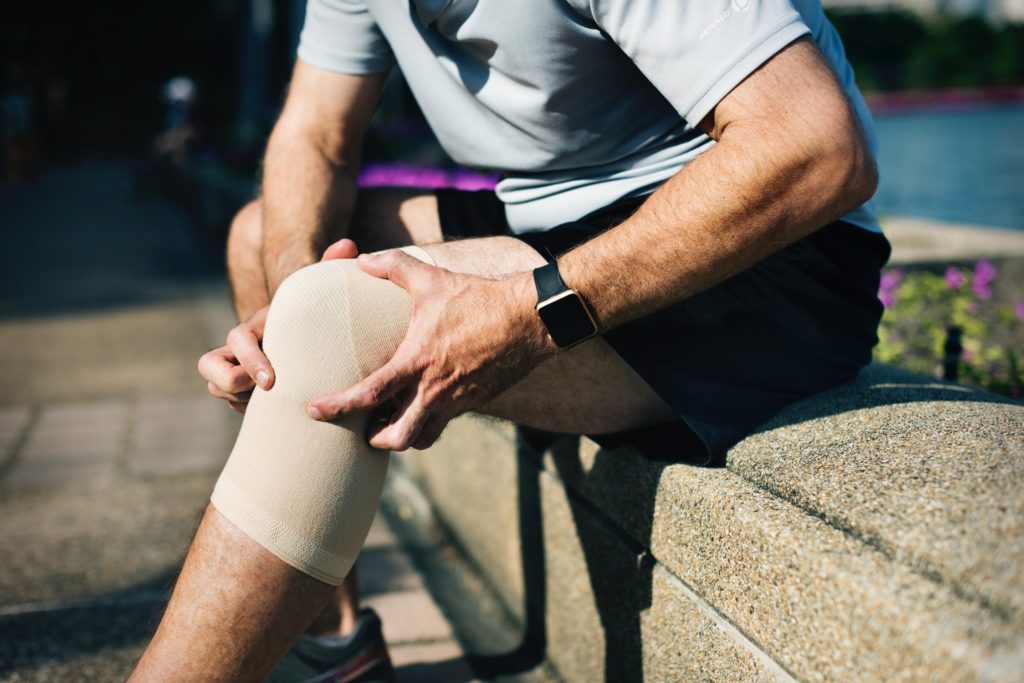 Almost everyone knows someone who has been diagnosed with arthritis, and yet we often overlook how severe and debilitating arthritis can be. According to Arthritis.org, it is the leading cause of disability among adults in the US.
Arthritis Prevalence
By conservative estimates, about 54 million adults have doctor-diagnosed arthritis.

Almost 300,000 babies and children have arthritis or a rheumatic condition.

The most common type of arthritis is osteoarthritis, which affects an estimated 31 million Americans.

Number of people expected to have doctor-diagnosed arthritis by the year 2040: more than 78 million.
Additionally, it should be mentioned that often women are diagnosed with arthritis more commonly than men.
What Causes Arthritis?
The most common type of arthritis, osteoarthritis involves wear-and-tear damage to your joint's cartilage — the hard, slick coating on the ends of bones. Enough damage can result in bone grinding directly on bone, which causes pain and restricted movement. This wear and tear can occur over many years, or it can be hastened by a joint injury or infection. Athletes, those with sports injuries and those who perform repetitive motions (think of people who perform physical jobs) often get 'wear and tear' on their joints more readily. Other factors, such as being overweight, can also increase the onset and severity of arthritis.
What are the treatments for arthritis?
Medications are commonly prescribed for arthritis, with the goal of reducing pain and inflammation.
Analgesics.

These medications help reduce pain, but have no effect on inflammation. Examples include acetaminophen (Tylenol, others), tramadol (Ultram, Ultracet, others) and narcotics containing oxycodone (Percocet, Oxycontin, others) or hydrocodone (Norco, Vicoprofen, others).

Nonsteroidal anti-inflammatory drugs (NSAIDs).

NSAIDs reduce both pain and inflammation. Over-the-counter NSAIDs include ibuprofen (Advil, Motrin IB, others) and naproxen sodium (Aleve). Some types of NSAIDs are available only by prescription. Oral NSAIDs can cause stomach irritation, and some may increase your risk of heart attack or stroke. Some NSAIDs are also available as creams or gels, which can be rubbed on joints.
However, these methods only work on the SYMPTOMS of arthritis, and do nothing to actually repair the joint. For people who are proactive about their health and are looking for a holistic solution, stem cell therapy is emerging as a leading treatment.
Stem Cell Therapy for Arthritis
Researchers theorize that when applied to an arthritic joint, stem cells might:
Develop into needed cartilage cells

Suppress inflammation that can make arthritis worse

Release proteins (cytokines) that slow down cartilage degeneration and/or decrease pain
As you may have noticed in our last blog about regenerative medicine treatments in Michigan, we are strong proponents of this as a procedure. PRP (platelet rich plasma) and stem cell therapy can combine for a massively effective healing effect.
Get Proactive About Your Health with Regenerative Medicine
You're not 25 anymore. Things AREN'T recovering as quickly as they used to. Is there truly a fountain of youth? Understand preventative treatment and regenerative medicine is a way to fight the wear and tear and the overall impact of getting older. However, for it to be truly effective, you need to act EARLY and treat your health and wellness like the priority it is.
If you identify with any of these, contact our office today and schedule a consultation:
Shoulder pain from an old sport sinjury

Chronic back pain

Neck pain from an auto accident

A 'bum knee'

Nagging pain that you chalk up to 'old age'
Aging doesn't automatically mean you have to resign yourself to arthritis and pain. Contact us today!