Most Common Winter Injuries and How to Avoid Them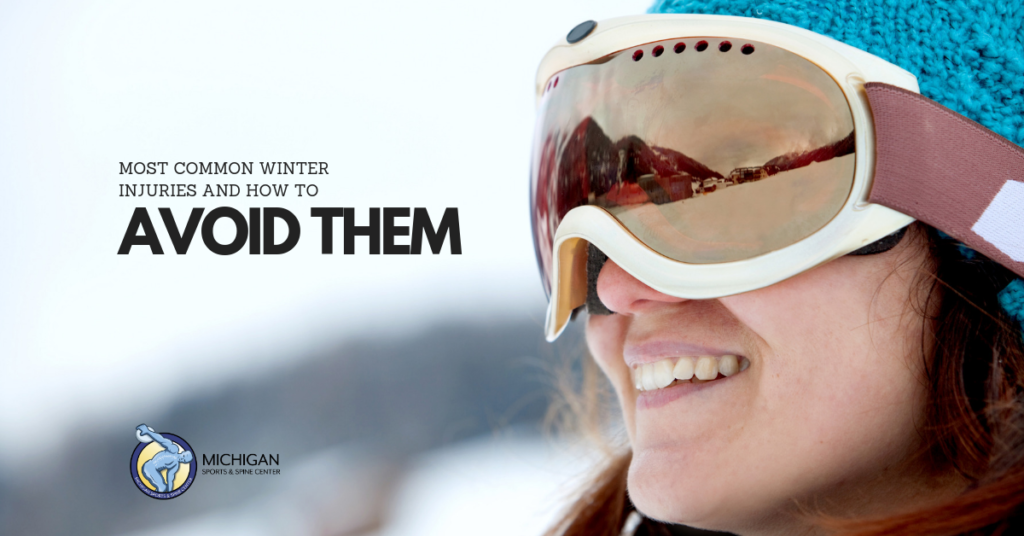 The calendar might not be ready to declare that winter has started, but one look outside you'll see that it's here. With winter comes the obvious: cold, snow, traffic, shoveling…etc. but did you know that winter is also synonymous with injuries?
The good news is that nearly all of these injuries are preventable!
Get ready to enjoy the season by following our guide to preventing winter injuries.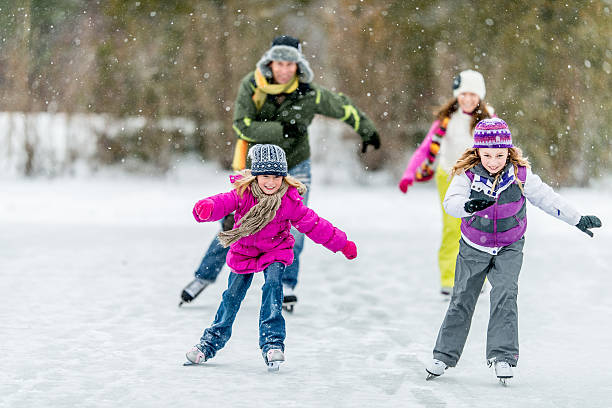 Most Common Causes of Winter Injuries
Slipping on Ice/Snow
Muscle Strain from Shoveling
Automotive/Transportation Injuries
Injuries Playing Winter Sports
Slipping on Ice/Snow
Whether it's day or night, ice can be difficult to see and what looks like water pooled on the pavement can actually be a sheet of ice. You could step off the curb and right onto a slippery ice patch. When this happens, severe injury can occur if you fall to the ground. You may be able to recover and only skid briefly, but even if you don't end up falling, you can wrench your back or experience another kind of injury in your attempt to recover.
Anyone is in danger of injuring themselves by falling or slipping on ice or snow, but seniors are especially at risk. In fact, according to the CDC, falls are the leading cause of injury among older Americans, and winter weather conditions only exacerbate that concern.
How to Prevent Injury
Wear proper footwear made for icy and snowy conditions.
Keep your stride shorter and avoid long steps.
Slow things down — try not to rush or run outdoors.
Keep de-icer or sand on hand for when things get slippery around your house.
In case of injury, always have your cell phone handy.
If you need to do outdoor chores, take your time and don't hurry.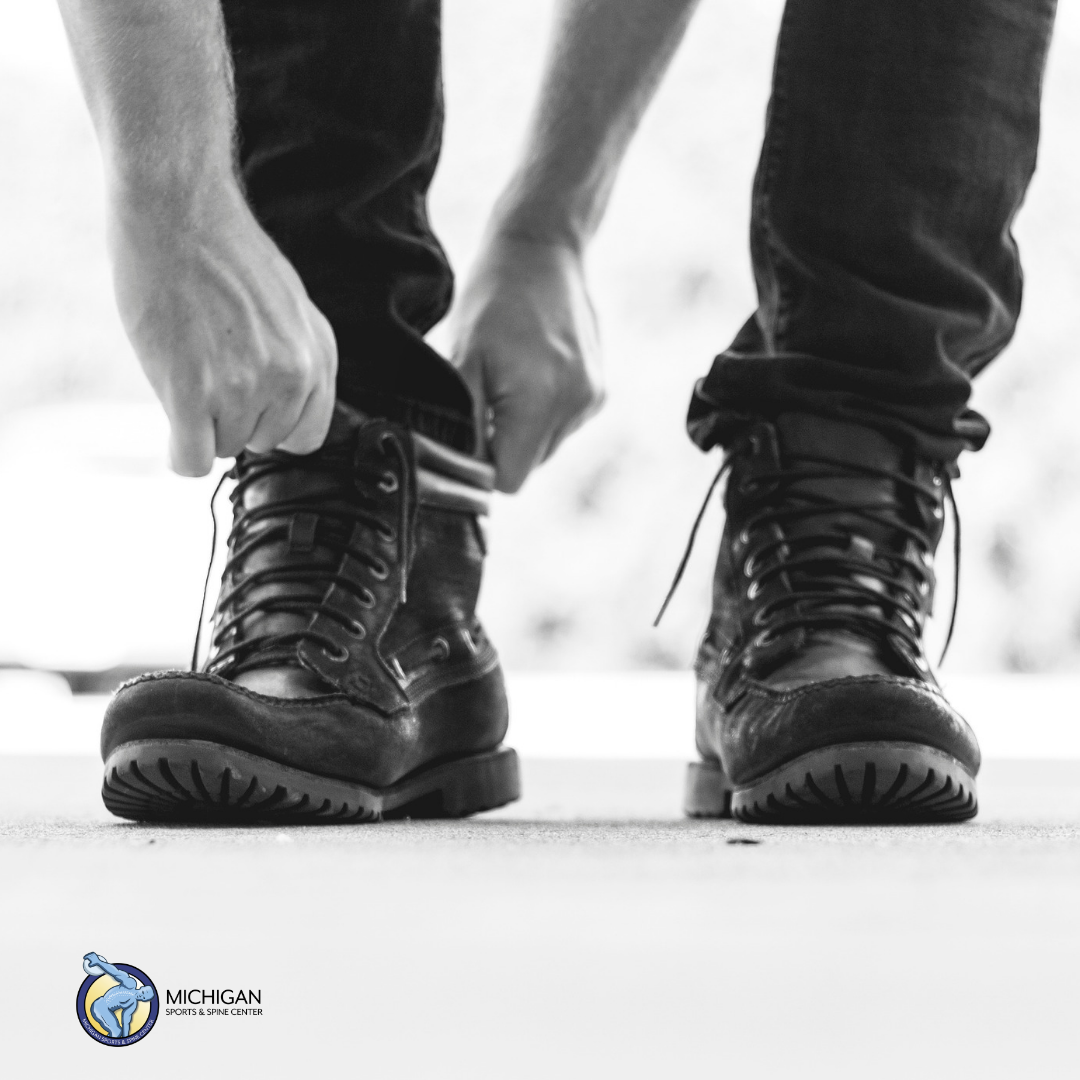 Muscle Strain from Shoveling Snow
One of the most injuries inducing winter activities is shoveling snow. Combine the fact that it's a physically demanding activity with bitter cold temperatures and it's a recipe for injury. The fundamental motion of throwing snow is lifting and twisting, a nightmare for anyone with back or knee issues. It's no wonder that snow shoveling resulting in an average of 11,500 emergency room visits a year.
The most common injuries reported were soft tissue injuries mostly to the lower back region. Other areas of common injury include the knees, hands, and head. Hand/wrist strains can be caused by uneven pavement, and head injuries from limited vision are among some of the other potential injuries while shoveling.
How to Prevent Injury
Shoveling doesn't need to end in injury, make sure to follow our simple tips for a safe winter:
Warm-Up Stretch – Make sure to follow our Stretching Guide and focus on the legs, back, shoulders and biceps as they are the most common muscle strains when shoveling.
Understand Your Limits – In order to get the job done quicker, we sometimes overfill the shovel and its causes trouble. Also, it's important to consider the make-up of the snow. Wetter snow will be heavier. It's best to first understand exactly how much you're capable of lifting comfortably. Start small and work your way up slowly. Once you've reached your limit, understand it and don't overfill.
Take Your Time – When we rush shoveling we risk injury in a few different ways. First of all, cracks in the pavement can cause the shovel to stop suddenly, causing injury to the hands/wrist. Slower shoveling scoops will minimize this impact. When we shovel quickly we tend to "throw" the snow. This can cause excess stress on your shoulder/back/legs causing a muscle strain. Remember, lift with your legs!
Proper Attire – Dress warm and make sure your body is covered (especially your lower back.) Check the tread of your boots to make sure they have sufficient grip. Wear a winter hat and gloves.
Invest in Snowblower/Plowing Service – If you are currently recovering from an injury or may be easily susceptible to injury, it may be best to invest in a snowblower or a plowing service. Most snowblowers these days are self-propelled and have a push-button start-up. Eliminating any need for extreme physical exertion.
Automotive/Transportation Injuries
Winter weather is responsible for an increase in automotive related injuries. Wet/Icy roads are much more slippery and can result in fender benders that may cause more physical injury than we realize. While driving in inclimate weather, it's best to exercise caution or make other plans not to drive at all.
How to Prevent Injury
Have Proper Winter-Grade Tires on Your Car – All-season or snow tires are best for winter driving conditions. If you're not sure, ask during your next vehicle inspection
Store an Ice Scrapper in Your Car – Properly clearing snow from your vehicle enhances your safety and those around you. Don't just clear your windshield, snow that has been on the top of your vehicle for multiple days may melt and refreeze, hardening it and turning it into a potential projectile
Keep Washer Fluid Full – Ensure you washer solvent is full and is ready for cold temperatures. Car shops in the south and northern shops during the summertime may put washer solvent in that may freeze when temperatures change. To be safe, make sure to add winter certified washer solvent as soon as the temperature drops below 32.
Have Your Vehicle Inspected – A complete inspection will ensure all of your vehicle's components are working properly. Cold temperatures can add stress to your vehicles vital running systems. Also, if your vehicle breaks down while operating and you need to pull over, snow banks often make this more difficult and give you less space to safely pull over and asses the concern.
Have a Winter Safety Kit – Make sure to have important items such as high-visibility safety vest, gloves, jumper cables, blankets, cat litter (for traction)
Always Have Your Cell Phone – It's best to call for help before leaving your vehicle in the event of a winter driving concern. Other drivers may not see you as well during times of diminished visibility.
Avoid Driving During the Dark – This is easier said than done since in the winter it feels like it's always dark. However, with nighttime comes dropping temperatures, any snow that may have melted throughout the day now has the chance of refreezing into black ice.
Injuries While Playing Winter Sports
To some, Winter is also synonymous with fun. Ice/Snow can be slippery and whether you're using a Skate, Ski, Snowboard or Sled you are giving up part of your grip and control to the snow/ice.
These winter activities can be quite risky if you aren't practicing safety. Falls and collisions in many winter activities can cause several forms of injury. Broken bones and stiff muscles and joints are some of the most frequently reported injuries when it comes to outdoor sports and activities. Running outdoors along the sidewalk or on trails can also pose safety risks if the pavement isn't salted and the trails aren't properly cleared.
How to Prevent Injury
Always Wear ALL Protective Gear – Modern safety gear has come a long way and it's currently better than ever at protecting us during our winter activities. When Skiing/Snowboarding always wear a helmet. Knee/elbow/butt pads are available and also suggested.
Follow the Rules – For many winter sports, the rules are there not just to keep the game moving, but also to keep the participants safe. By following rules such as no-checking or no-slap shots in recreational hockey, you can help prevent injury to you and others.
Know Your Limits – Don't try to hit the biggest jump or skate hard into the boards if you're not a professional. Understand your limits and when you have to work a normal 9-5 the consequences of your injury are might higher.
Listen to Your Body – With all of the layers and protective equipment we wear during the winter it's easy to get the feeling of invincibility. Still be aware of the pain our body may be in.
Inspect Your Equipment – Make sure the blades on your skates and the edges on your ski/snowboards are sharp as they're your main source of traction and control. Also, have your bindings properly inspected to make sure your ski/board stays firmly attached.
What to do if you Suffer a Winter Injury?
If you or a family member suffers a winter injury, it's important to first assess the severity level. Sometimes muscle injuries can be treated with ibuprofen and by applying ice or a heating pad (whichever is more comfortable) or taking a warm bath. However, more severe injuries will need to be treated immediately by a professional. If you suspect broken or fractured bones or a head injury visit the emergency room. Otherwise, the talented doctors here at Michigan Sports & Spine will be happy to assist you with a proper diagnosis to your injury and the best course treatment plan to get you back into your winter wonder world!
ABOUT MICHIGAN SPORTS & SPINE CENTER:
We're innovative leaders utilizing cutting-edge technologies such as musculoskeletal ultrasounds, PRP, stem cell treatment, and other innovative procedures. Michigan Sports & Spine Center is committed to resolving your pain, not simply masking it. We treat the whole body, not just the injury, and perform preventative treatment so your injury doesn't come back. Our studies prove that Michigan Sports & Spine Center has patient success rates much higher than the national average. We treat everyone from high-profile athletes to your neighbor next door. Our primary focus is getting our patients back into the game of life!
Sources: WebMD, Everyday Health,