Knee Treatment or Surgery — What's Best for Me?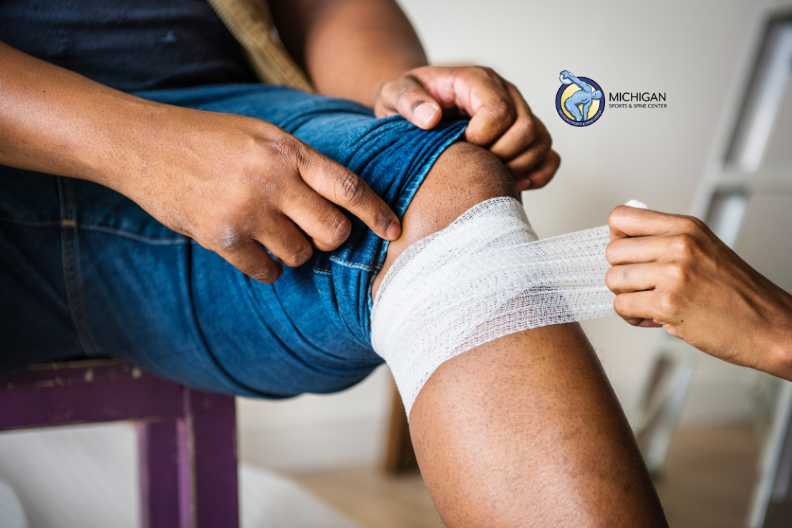 Sports are the greatest cause of knee injury with an estimated 2.5 million sports-related knee injuries each year!
The knee is the largest joint in the body. The lower and upper bones of the knee are divided by two discs (meniscus). The upper leg bone (femur) and the lower leg bones (tibia and fibula) are connected by muscles, ligaments and tendons. The bones in the knee are covered by articular cartilage, which absorbs shock and provides a smooth, gliding surface for joint movement.
Knee injuries can either happen during an event that causes direct injury known as a sudden acute injury or they can occur when the knee is overused from repetitive activities.
The doctors at Michigan Sports & Spine are on the cutting edge of the latest in non-surgical treatments including revolutionary stem cell therapy.
Deciding a course of treatment for a knee injury is a very important step towards recovery. With recent advancements of non-surgical and surgical knee treatments, a full recovery from a knee injury is more possible than ever. Read on as we explain the many different types of knee injuries and then we outline the best non-surgical and surgical treatments.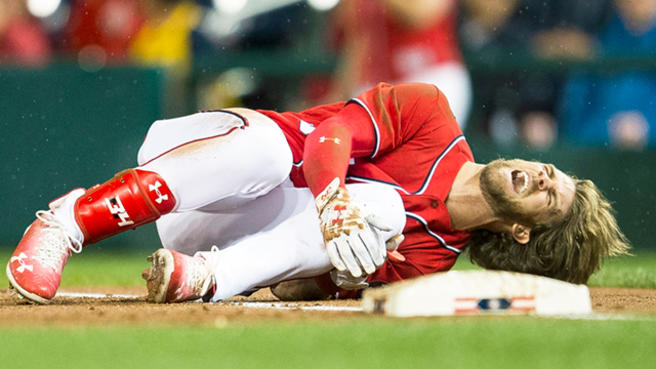 Sudden (acute) Injuries:
A direct blow to the knee, abnormal twisting, bending or falling on the knee can cause sudden (acute) injuries to occur. Within minutes of the injury pain, swelling or bruising may develop severely. Blood or nerve vessels may be damaged or pinched during the injury. The lower leg or the knee can feel weak, numb, tingly or cold and may appear pale or blue in color.
Acute injuries include…
Strains, sprains or other injuries to the tendons and ligaments that support and connect the kneecap.
A tear in the meniscus, the rubbery cushions of the knee joint.
Breaks or fracture of the kneecap, the upper part of the fibula or tibia or the lower portion of the femur. Regularly knee fractures are caused by abnormal force, like falling on the knee, a severe twisting motion, an abrasive force that bends the knee, or when the knee strongly and forcefully strikes an object.
Ligament tears, such as the ACL (anterior cruciate ligament) or MCL (medial collateral ligament). The MCL is the most frequently injured ligament in the knee.
Dislocated kneecap. Most commonly this type of dislocation happens in 13 – 18-year-old girls.
Loose bodies of tissue or pieces of bone from a fracture or dislocation can get trapped in the joint and interfere with movement.
Knee joint dislocation. While this is an erratic injury that requires immense force, it's a very serious injury that requires immediate medical attention.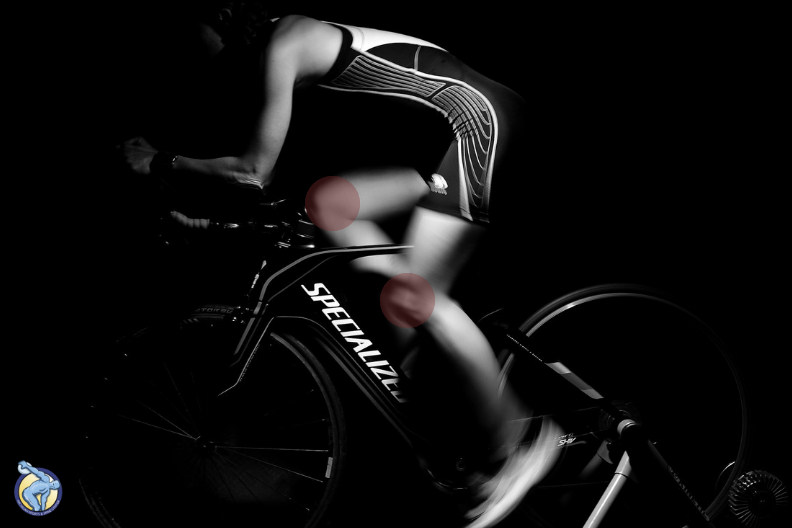 Overuse Injuries:
Repetitive activities and frequent or habitual pressure on the knee causes overuse injuries to occur. Running, riding a bicycle, jumping, climbing the stairs, activities such as these causes stress on the joints and other tissues and may lead to inflammation, irritation and soreness.
Overuse injuries include…
Bursitis – inflammation of the little sacs of fluid that lubricate and protect the knee.
Tendinitis – irritation and swelling of the tendons.
Tendinosis – small tears in the tendons.
Plica syndrome – thickening or bending of the knee ligaments.
Patellofemoral pain syndrome – pain in the forefront of the knee occurring from injury, abuse, excess weight or issues in the kneecap.
Iliotibial band syndrome – tenderness and irritation of the band of fibrous tissues that move down the outside of the thigh.
More Causes: Problems not directly related to an injury or overuse may occur in or around the knee:

Osteoarthritis or degenerative joint disease can cause knee discomfort that is inferior in the morning and gets better as the day persists. It frequently arises at the location of the prior injury. More kinds of arthritis, like rheumatoid arthritis, lupus and gout may cause knee inflammation, irritation and pain.
Cellulitis (infection in the skin), infectious arthritis (toxicity in the joint), osteomyelitis (a disease in the bone), or septic bursitis (bursa) may create discomfort and reduced knee movement.
Osgood-Schlatter disease causes discomfort, inflammation and soreness in the front of the knee, just underneath the kneecap. This most frequently occurs in adolescent boys, ages 11 – 15-years-old.
Baker's cyst or popliteal produces inflammation in the back of the knee.
Osteochondritis dissecans creates painful irritation and reduced movement when a part of the cartilage, bone or both inside the knee joint loses blood supply and dies.
A pinched nerve, hip problem or an issue elsewhere in the body can cause knee discomfort and irritation too.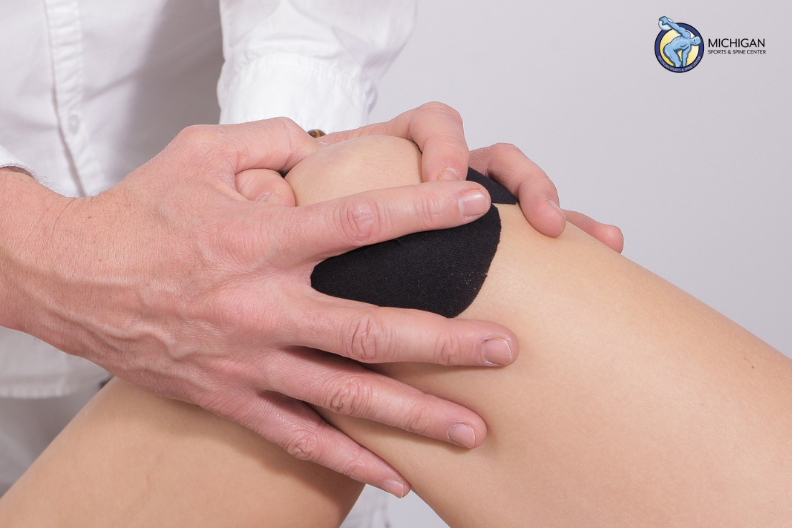 NON-SURGICAL TREATMENT
Treatment depends on the type, location, and severity of the injury as well as a patient's age, health condition, and activity level. Make sure to contact Michigan Sports & Spine Center or another specialist in order to receive a proper diagnosis and receive the proper treatment plan.
Physical Therapy/Exercise Training:
The combination of exercise training and physical therapy typically includes stretching, strengthening and low-impact aerobic exercises.
A physical therapist can design a regimen that helps to reduce discomfort and strengthen the muscles that affect your knees, therefore getting you back on track.
Injections:
Injections will help to lubricate the knee joint and improve shock absorption, thus reducing pain and discomfort and improving knee mobility.
Trigger point injections – a procedure used to treat painful areas of the muscle that contain trigger points, or knots of muscle that develop when muscles do not relax. Involves the injection of medication directly into the trigger point.
Facet injections – entails injecting a small amount of local anesthetic and/or steroid medication, which anesthetizes the facet joints and blocks pain.
Stem Cell Therapy:
This revolutionary and conservative treatment uses bone marrow from the hip to aid in regenerating cartilage tissue in the knee.
Stem cell treatment is truly the organic way of treating yourself. Find out more about this revolutionary therapy here.
Ice and Heat Therapy:
Applying an ice pack or heat pad can offer pain relief.
Apply an ice pack to reduce irritation or swelling shortly after you experience a strained tendon, muscle or ligament.
Amazingly, once the swelling and inflammation go away, heat may help reduce stiffness that comes with strains.
Weight Loss and Exercise:
Losing weight can also help to lose the pain.
Typically we don't think about how a few extra pounds and the effects it has on our body. If you're just 10 pounds overweight that can add up to 60 pounds of force on your knee with each step you take. Losing extra weight can increase your comfort level and your quality of life.
Exercise can aid in achieving your weight loss goals and at the same time strengthen your muscles, therefore decreasing pain.
Better Sleep:
Knee pain can interrupt sleep, and poor sleep seems to make your knees aches and pains even worse…sounds like a vicious cycle!
Sleep changes the way your brain processes pain. Getting more sleep and getting better sleep (in a longer dreamland sleep state) can help heal your knee injury.
Medication:
Used to treat severe pain issues for short-term use only, and as an adjunct to other forms of treatment.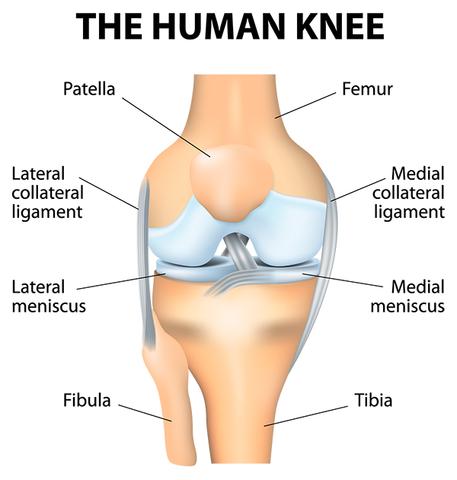 SURGICAL TREATMENT – KNEE ARTHROSCOPY
Indications for Knee arthroscopy
The knee joint is vulnerable to a variety of injuries. The most common knee problems where knee arthroscopy may be recommended for diagnosis and treatment are:
Torn meniscus
Torn or damaged cruciate ligament
Torn pieces of articular cartilage
Inflamed synovial tissue
Misalignment of patella
Baker's cyst: a fluid-filled cyst that develops at the back of the knee due to the accumulation of synovial fluid. It commonly occurs with knee conditions such as meniscal tear, knee arthritis and rheumatoid arthritis.
Certain fractures of the knee bones
Procedure
Knee arthroscopy is performed under local, spinal, or general anesthesia. Your anesthesiologist will decide the best method for you depending on your age and health condition.
The surgeon makes two or three small incisions around the knee.
Next, a sterile saline solution is injected into the knee to push apart the various internal structures. This provides a clear view and more room for the surgeon to work.
An arthroscope, a narrow tube with a tiny video camera on the end, is inserted through one of the incisions to view the knee joint. The structures inside the knee are visible to the surgeon on a video monitor in the operating room.
The surgeon first examines the structures inside the knee joint to assess the cause of the problem.
Once a diagnosis is made, surgical instruments such as scissors, motorized shavers, or lasers are inserted through another small incision, and the repair is performed based on the diagnosis.
The repair procedure may include any of the following:
Removal or repair of a torn meniscus
Reconstruction or repair of a torn cruciate ligament
Removal of small torn pieces of articular cartilage
Removal of loose fragments of bones
Removal of inflamed synovial tissue
Removal of baker's cyst
Realignment of the patella
Making small holes or microfractures near the damaged cartilage to stimulate cartilage growth
After the repair, the knee joint is carefully examined for bleeding or any other damage.
The saline is then drained from the knee joint.
Finally, the incisions are closed with sutures or steri-strips, and the knee is covered with a sterile dressing.
After the Surgery
Most patients are discharged the same day after knee arthroscopy. Recovery after the surgery depends on the type of repair procedure performed. Recovery from simple procedures is often fast. However, recovery from complicated procedures takes a little longer. Recovery from knee arthroscopy is much faster than that from an open knee surgery.
Pain medicines are prescribed to manage pain. Crutches or a knee brace may be recommended for several weeks. A rehabilitation program may also be advised for a successful recovery. Therapeutic exercises aim to restore motion and strengthen the muscles of the leg and knee.
Risks and complications
Knee arthroscopy is a safe procedure and complications are very rare. Complications specific to knee arthroscopy include bleeding into the knee joint, infection, knee stiffness, blood clots or continuing knee problems.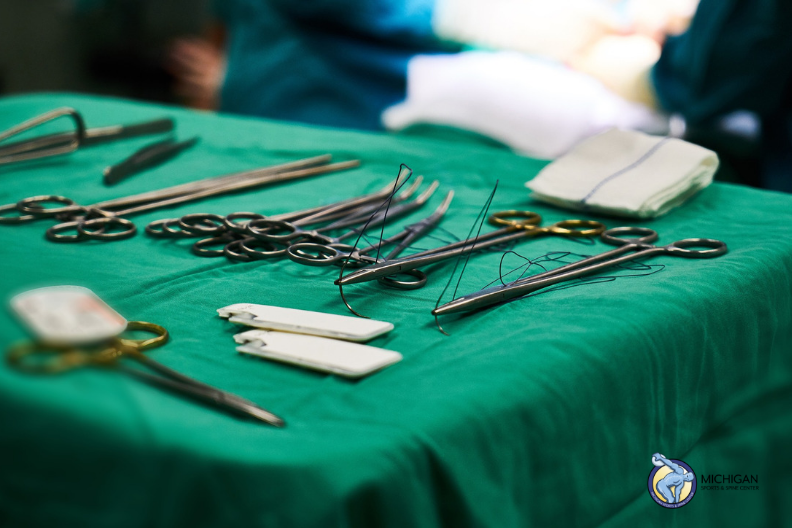 To learn more about advancements in knee treatments and surgery, tune into Inside Sports Medicine on 97.1 The Ticket this Sunday, October 28th at 8 am EST.
We are happy to be joined by Robert A. Keller, MD an Orthopedic Surgeon who treats patients all across Michigan.
Dr. Keller provides minimally-invasive, state-of-the-art surgical techniques for his patients. His practice has an emphasis on: arthroscopic shoulder surgery (rotator cuff repair and shoulder stabilization/labrum repair); arthroscopic knee surgery and ligament reconstruction (ACL surgery); shoulder replacement (including conventional and reverse replacement); elbow arthroscopy/ligament reconstruction; and hip arthroscopy.
ABOUT MICHIGAN SPORTS & SPINE CENTER:
We're innovative leaders utilizing cutting-edge technologies such as musculoskeletal ultrasounds, PRP, stem cell treatment, and other innovative procedures. Michigan Sports & Spine Center is committed to resolving your pain, not simply masking it. We treat the whole body, not just the injury, and perform preventative treatment so your injury doesn't come back. Our studies prove that Michigan Sports & Spine Center has patient success rates much higher than the national average. We treat everyone from high-profile athletes to your neighbor next door. Our primary focus is getting our patients back into the game of life!
Sources: WebMD, HealthLine, Prevention, KellerOrthopedics