How Your Car Is Like Your Body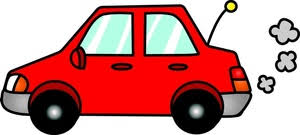 How Your Car Is Like Your Body
I don't know about you, but I love analogies. Will any of us ever forget when Forrest Gump told us that "life is like a box of chocolates … you never know what you are going to get"? Probably not, because it captures the essence of life so perfectly.
Analogies and metaphors help us describe indescribable things. For those of us who have never even really looked under the hood of a car, much less know what to make of all of those mechanical parts, vehicle systems are nearly impossible to understand.
But what if I told you that your vehicle's cooling system was like the body's circulatory system?
If you have a fever, you don't feel well, right? Well, in order to function properly, your vehicle's engine needs to run at the right temperature, too. So if your engine is running too hot, a sensor goes off and coolant is released to cool the engine off. When you have a fever, a sensor goes off—our own thermostat, the hypothalamus—and then our body responds by sweating and other means of cooling off.
Makes a lot more sense, now, doesn't it?
Audra Fordin, of WomenAutoKnow.com, has come up with a brilliant way to understand a vehicle's systems—she compares them to bodily systems. Check it out. I bet you'll understand more about cars by the time you get to the bottom of the list.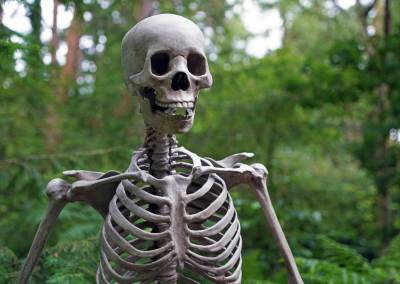 The Skeletal System is like a Car Frame
The frame of your car is the skeletal system of your body and the key is flexibility. If an injured foot is causing you to limp, that compromises your ability to walk. The same holds true for your car's body. If it's out of alignment, the car's ability to take a shock is compromised.
The Digestive System is like Fuel
Fuel/gas is like food for your body. Your body uses the food for energy. The engine breaks down the fuel to optimize it and run its body, the engine.
The Endocrine System is like a Car's Computers
Computers in your car are like the endocrine system. Hormones are chemicals that control your body functions. Glands are comparable to the ECM, PCM, OBDII, transmission computer, window computer, and HVAC controls.
The Immune System is like the Gauges and Dash Lights
The gauges and dash lights in your car are like the immune system in your body. They let you know when your car needs a checkup.
The Lymphatic System is like the Speed Sensors, etc.
Sensors measure vehicle and engine speed and how your car is running. Like the lymphatic system, sensors help defend the body.
The Circulatory System is like the Cooling System
Like the cooling system of the car, if you have a fever, you're not feeling well. In order to run properly, your car's engine needs to be at the right temperature.
The Muscular System is like Engine Torque
Engine torque (strength) is similar to your legs pumping the pedals on a bicycle.
The Nervous System is like your Car's Electrical System
The electrical system of your car is like the nervous system in your body. A pinched nerve in the body is like a broken wire in your car—it causes the system or vehicle to behave erratically and unpredictably.
The Respiratory System is like the Air Induction
The air induction of your car is like your respiratory system. If there is something wrong, your engine will have trouble taking in air, causing your car to choke, which is similar to an asthmatic gasping for air.
The Urinary System is like the Exhaust System
The exhaust system is like the urinary system of your body. If you cannot properly eliminate waste, you will become sick. Your car does the same job by safely removing waste from the exhaust system.
ABOUT MICHIGAN SPORTS & SPINE CENTER:
We're innovative leaders utilizing cutting-edge technologies such as musculoskeletal ultrasounds, PRP, stem cell treatment, and other innovative procedures. Michigan Sports & Spine Center is committed to resolving your pain, not simply masking it. We treat the whole body, not just the injury, and perform preventative treatment so your injury doesn't come back. Our studies prove that Michigan Sports & Spine Center has patient success rates much higher than the national average. We treat everyone from high-profile athletes to your neighbor next door. Our primary focus is getting our patients back into the game of life!