Important Things You Can Do To Put Yourself on a Path to Better Health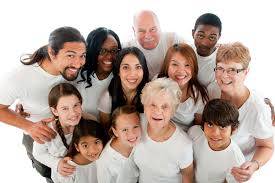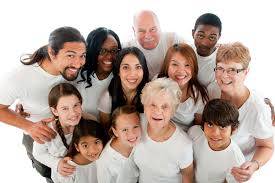 You'd like to live a healthier life. But that goal is so big that you don't know where to start.
If you're feeling overwhelmed, here are seven simple ways to launch your personal health makeover.
Floss
Yes, you should. Many of us were surprised to learn last year that flossing lacked clear benefits in medical studies. But we should keep up the habit anyway, according to the American Dental Assn and the Centers for Disease Control and Prevention.
Studies have been few, small and potentially flawed by people who claim they floss more, and more thoroughly, than they really do, experts say. But the signs of non-flossing — red, puffy gums and unwanted "pockets" between gums and teeth — are obvious to dentists.
Brushing can't get between teeth to remove "bad" bacteria. Flossing gets at least four times deeper into gums than brushing does. Technique matters, so ask your dentist for tips at your next visit. And don't forget your regular, professional teeth-cleanings.
Keep an eye on your eyes
Many people — perhaps even you — assume nothing is wrong with their eyes if nothing seems to be. But "silent" conditions can do damage before symptoms show up, says Dr. Rohit Varma , director of the USC Roski Eye Institute and dean of the Keck School of Medicine at USC.
A comprehensive eye exam can find them early. Regular exams are most important for babies and kids (to check for congenital problems and nearsightedness) and people over 50 (for age-related problems such as cataracts, glaucoma and macular degeneration).
But younger adults aren't immune — farsightedness starts about age 40 — and the National Institute of Occupational Safety and Health suggests yearly exams for computer users of any age. Computer-related problems (most commonly dry eye) are so widespread there's a name for them: computer vision syndrome.
Step it up
Does the journey to better health begin with 10,000 steps? It might.
Being active burns calories, builds muscle and boosts your energy and mood. And counting your steps is a good way to keep track of how active you are, says Dr. Neha Vyas , a family medicine physician at the Cleveland Clinic. Many experts believe that 10,000 steps a day — about 5 miles — is a good number for most people to aim for. But, she adds, "The reality is that any amount of activity is beneficial."
Be skeptical
You can learn a lot about health on the Internet. Some of it is even true. But how can you tell facts from malarkey?
You can generally trust information from local, state, and county health departments, academic institutions, the Centers for Disease Control and Prevention, and medical associations such as American Academy of Family Physicians and Infectious Diseases Society of America.
You should beware of rosy health claims for dietary supplements. These products are not vetted by the Food and Drug Administration the way medicines are, so regulators can't vouch for their safety or effectiveness. Supplement manufacturers aren't free to knowingly make false marketing claims. Still, sometimes they may assert things that have not been subject to rigorous, objective testing.
Think fun!
A rose by any other name might smell as sweet. But call exercise by another name and it might do you more good, a pair of experiments suggest.
In one, 46 adults went for a 2-kilometer walk around a lake. Half were told it was an "exercise walk" and half were told it was a "scenic walk." When it came time for a mid-afternoon snack, the "exercise" walkers ate more than twice as many M&Ms; as the "scenic" walkers — a difference that amounted to 206 additional calories . In the other, the "exercise" group ate 35% more chocolate pudding at lunch.
The key is to think of activity as fun, says Brian Wansink, director of the Cornell University Food and Brand Lab and one of the researchers involved in the experiments. If you tell yourself you're working out, you're likely to reward yourself by eating more. "So tell yourself it's personal time," Wansink says. "Say, 'I'm doing this for me.'"
Feed your tiny friends
You may not realize it, but you're eating for millions — of microbes. In fact, scientists estimate that at least half the cells in your body aren't actually human at all.
You're the big kahuna for your microbes, says Dr. Zhaoping Li , director at UCLA's Center for Human Nutrition. You control their destiny. Which brings us to fiber. Scientists used to believe fiber was only good for avoiding constipation. But now they know you need it to keep your microbes happy. Eat plenty of the best kinds — the ones in fruits, vegetables and whole grains — if you want your microbes to maintain an orderly society. That, in turn, can help you maintain a healthy body.
Make protein a priority
Your body needs sugar, fat and protein to carry out its daily metabolic chores. And it's very good — sometimes too good — at keeping stores of sugar and fat accessible. But protein? Not so much.
"Your protein pool can only last 3 to 4 hours," Li says. That means three meals a day are not optional — they're vital. And each meal should include about 20 grams of protein, roughly the weight of eight pennies.
If you skip a meal, your body will make do by breaking down your skeletal muscle to get the amino acids it requires. In general, once you replenish your protein pool, your body will return the amino acids it borrowed from your muscles, so no permanent damage is done. But if you deprive it of protein too often, it may not be able to repay the big debt you rack up.
And be extra careful if you're getting older: Your body just isn't as good then at paying back what it owes, and you may never be able to restore the muscle you've lost.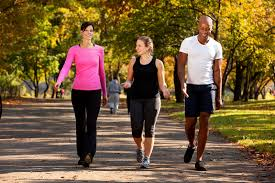 ABOUT MICHIGAN SPORTS & SPINE CENTER:
We're innovative leaders utilizing cutting-edge technologies such as musculoskeletal ultrasounds, PRP, stem cell treatment, and other innovative procedures. Michigan Sports & Spine Center is committed to resolving your pain, not simply masking it. We treat the whole body, not just the injury, and perform preventative treatment so your injury doesn't come back. Our studies prove that Michigan Sports & Spine Center has patient success rates much higher than the national average. We treat everyone from high-profile athletes to your neighbor next door. Our primary focus is getting our patients back into the game of life!