Are You a Candidate for PRP-Stem Cell Therapy?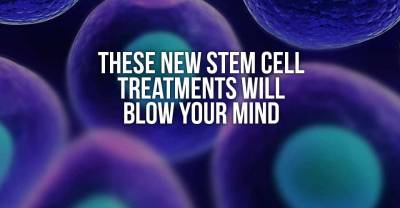 Athletes and active individuals who endure chronic pain from tendon injuries or osteoarthritis may finally get relief from a safe, non-surgical procedure. It's called Platelet-Rich Plasma (PRP) Therapy, and it utilizes platelets from the athletes' own blood to rebuild a damaged tendon or cartilage.Platelet activation plays a key role in the process of wound and soft tissue healing.
The use of platelet rich plasma (PRP), a portion of the patient's own blood having a platelet concentration above baseline, to promote healing of injured tendons, ligaments, muscles, and joints, can be applied to various musculoskeletal problems. It was used as early as the 1990s in maxillo-facial and plastic surgery. PRP injections are prepared from one to a few tubes of the patient's own blood with strict aseptic technique. After being centrifuged, the activated platelets are injected into the abnormal tissue, releasing growth factors that recruit and increase the proliferation of reparative cells. Ultrasound imaging may or may not be used to guide the injection.
Several clinical studies have demonstrated that PRP injections have improved function and decreased pain to various maladies, including – but not limited to – elbow, wrist, shoulder, hip, knee, and ankle tendonosis. The side effects of PRP injections are very limited as the patient is utilizing their own blood, which they should have no reaction to. Some relative rest is needed immediately following the procedure, then usually followed by a progressive stretching and strengthening program.
What is PRP therapy
Platelet therapy / platelet rich plasma (PRP) therapy is a revolutionary new treatment that relieves pain by promoting long lasting healing of musculoskeletal conditions using the healing power of your own body. This rapidly emerging technique is showing exciting success with osteoarthritis of the knee, shoulder, hip and spine, rotator cuff tears, chronic plantar fascitis, anterior cruciate ligament (ACL) injuries, pelvic pain and instability, back and neck injuries, tennis elbow, ankle sprains, tendonitis, and ligament sprains.
How does PRP therapy help?
The body's first response to soft tissue injury is to deliver platelet cells. Packed with growth and healing factors, platelets initiate repair and attract the critical assistance of stem cells. PRP therapy's natural healing process intensifies the body's efforts by delivering a higher concentration of platelets. To create PRP therapy, a small sample of your blood is drawn (similar to a lab test sample) and placed in a centrifuge that spins the blood at high speeds, separating the platelets from the other components. These platelets have been further refined and concentrated depending on their specific use. The concentrated platelet rich plasma (PRP) is then injected into and around the point of injury, jump-starting and significantly strengthening the body's natural healing signal. Because your own blood is used, there is no risk of a transmissible infection and a very low risk of allergic reaction.
ABOUT MICHIGAN SPORTS & SPINE CENTER:
We're innovative leaders utilizing cutting-edge technologies such as musculoskeletal ultrasounds, PRP, stem cell treatment, and other innovative procedures. Michigan Sports & Spine Center is committed to resolving your pain, not simply masking it. We treat the whole body, not just the injury, and perform preventative treatment so your injury doesn't come back. Our studies prove that Michigan Sports & Spine Center has patient success rates much higher than the national average. We treat everyone from high-profile athletes to your neighbor next door. Our primary focus is getting our patients back into the game of life!