Walking to Ease Low Back Pain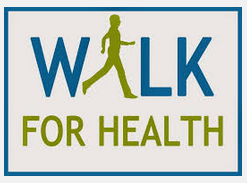 Relief from back pain could be as simple as taking a stroll in the park. Literally!
Studies suggest that a simple regime of daily walking can help individuals with lower back pain. This is especially relevant for people who suffer from lower back pain and want to avoid medications.
When people walk actively, abdominal and back muscles work in much the same way as when they complete exercises that target these areas. And unlike muscle strengthening programs, which often call for specific equipment and can involve exercises that require expert supervision, walking is a simple activity that can be done alone.
A walking program has the additional advantage of encouraging patients to follow a healthier lifestyle overall. In terms of physical fitness, walking on a regular basis also makes people less likely to suffer typical aches and pains over their lifetime. Walking also lowers blood pressure, boosts brain and immune system functioning, and reduces stress.
So grab your sneakers and hit the road to a healthy life.
ABOUT MICHIGAN SPORTS & SPINE CENTER:
We're innovative leaders utilizing cutting-edge technologies such as musculoskeletal ultrasounds, PRP, stem cell treatment, and other innovative procedures. Michigan Sports & Spine Center is committed to resolving your pain, not simply masking it. We treat the whole body, not just the injury, and perform preventative treatment so your injury doesn't come back. Our studies prove that Michigan Sports & Spine Center has patient success rates much higher than the national average. We treat everyone from high-profile athletes to your neighbor next door. Our primary focus is getting our patients back into the game of life!