I Drank My Way to Diabetes Type 2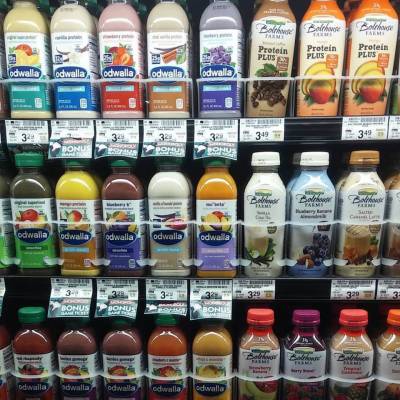 We meet many patients who share they are health nuts, into fitness, eat healthy, drink natural juices and many more other claims that on the surface seem to be the way to a healthy, fit life. The problems arises by all of the false claims that many products are making or trying to portray through packaging and advertising. Here is one person's journey (anonymous) through what they thought was being healthy.
I drank my way to Diabetes Type 2 and it wasn't with alcohol.
Mostly I drank those "natural" fruit/veggie drinks, fruit sweetened. These store bought juices are made to look beautiful and healthy, but they're not. Actually, quite frankly, they're deadly. You see, they're filled with so much sugar, sometimes over 80 grams per container! This fruit sugar (fructose) goes straight to your liver where lipogenesis occurs. This means that fat triglycerides are created in your bloodstream. This deadly liquid can most definitely lead to Diabetes Type 2 and heart disease. Drink only fresh pressed greens and eat your fruit whole. Peaceful healing, friends.
Be on alert for the terms juice cocktail, juice-flavored beverage, and juice drink. Most of these products have only small amounts of real juice. Their main ingredients are usually water, small amounts of juice, and some type of sweetener, such as high-fructose corn syrup. Nutritionally, these drinks are similar to most soft drinks: rich in sugar and calories, but low in nutrients. Water is a better choice.
BEST ADVICE: Read the label of everything you eat or drink.
ABOUT MICHIGAN SPORTS & SPINE CENTER:
We're innovative leaders utilizing cutting-edge technologies such as musculoskeletal ultrasounds, PRP, stem cell treatment, and other innovative procedures. Michigan Sports & Spine Center is committed to resolving your pain, not simply masking it. We treat the whole body, not just the injury, and perform preventative treatment so your injury doesn't come back. Our studies prove that Michigan Sports & Spine Center has patient success rates much higher than the national average. We treat everyone from high-profile athletes to your neighbor next door. Our primary focus is getting our patients back into the game of life!