TREATING ROTATOR CUFF INJURIES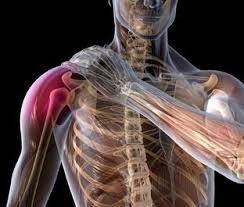 WHAT IS A ROTATOR CUFF INJURY?
The rotator cuff is a group of four muscles that stabilize the shoulder and allow it to move. The rotator cuff muscles interlock to work as a unit. They help to stabilize the shoulder joint and also help with shoulder joint movement. The four tendons of the rotator cuff muscles join together to form one larger tendon, called the rotator cuff tendon. This tendon attaches to the head of the bony surface at the top of the upper arm bone (the humerus). There is a space underneath the acromion of the scapula, called the subacromial space. The rotator cuff tendon passes through here. The subacromial space is filled by the subacromial bursa. This is a fluid-filled sac which helps the rotator cuff to move smoothly and it has a large number of pain sensors.
The most common rotator cuff injuries are impingements and tears. An impingement occurs when a rotator cuff muscle swells and cramps the space between the arm and shoulder bones, causing pinching. Muscle strain or other overuse injuries, as well as bone spurs, are common causes of swelling.
A less common injury, a rotator cuff tear occurs when a rotator cuff tendon or muscle is torn. There are many degrees of a tear, most of which do not require surgery. The depth, or thickness, of the tear, as well as the muscles affected, determine the degree of the tear.
WHAT TO DO AFTER AN INJURY?
Rotator cuff disorders are one of the most common causes of shoulder pain. There are three common conditions that can affect the rotator cuff: rotator cuff tears, subacromial impingement and calcific tendonitis. Most people with rotator cuff problems can be successfully treated by a combination of exercises (avoiding overhead activities), physical therapy, pain medications and occasionally steroid injections.
WHAT ARE THE SYMPTOMS OF ROTATOR CUFF DISORDERS?
The main symptoms are pain in and around the shoulder joint and painful movement of the shoulder. If there has been an injury, the pain may come on suddenly. Pain is worst when you use your arm for activities above your shoulder level.
Rotator cuff disorders are extremely common and can happen to anyone. Sometimes they are caused by an injury such as falling on to the affected arm; this is more likely to be the cause in older people.
Repetitive, overhead motions can wear down the rotator cuff muscles. This is why athletes such as baseball pitchers frequently have shoulder issues. A traumatic injury, such as falling onto your arm, can also cause injury. Regardless of how it happens, the risk of a rotator cuff tear increases as we age and the wear on our bodies accumulates and it can occur without any obvious cause.
HOW ARE ROTATOR CUFF DISORDERS DIAGNOSED?
Your doctor may able to find out what is causing your rotator cuff disorder just by talking to you and examining your shoulder. They usually start by asking questions about your shoulder. These questions may include when your shoulder problems started, whether you have had any specific injury and what aggravates your shoulder problem.
They will then perform an examination of your shoulders which usually involves moving your shoulder in various positions and comparing it with the unaffected side. They will also examine your neck pain as it can sometimes be related to cervical issues.
Occasionally, your doctor may suggest an X-ray of your shoulder to rule out other causes of shoulder pain. They may refer you for more detailed investigations such as an ultrasound scan or an MRI scan.
What are the treatment options for the rotator cuff disorders?
You should avoid doing anything that aggravates the pain. This may mean that you have to modify or change your work activities. However, do not completely rest your shoulder. Strengthen your shoulder but don't try to work or play through the pain.
TREATMENT OPTIONS
"RICE": Use immediately following an injury; rest, ice, compression, and elevation work together to reduce pain and swelling. Once swelling has gone down and moving your arm is no longer painful, exercises such as the following can help you heal and prevent issues such as "frozen shoulder" or range of motion loss.
Anti-inflammatories will reduce any inflammation and are commonly prescribed or can be found over the counter. Side-effects sometimes occur with anti-inflammatories. Always consult your physician for full list of cautions and possible side-effects.
Physical Therapy: it is really important to keep your shoulder strong and mobile. It is very useful to see a physical therapist for advice and to be prescribed an exercise program to do at home.
Steroid Injections: these can help to reduce the pain, allowing you to be active again. They may also help to reduce the inflammation.
Surgery: is always a last result and may be required if the rotator cuff tear followed a sudden injury and when pain and weakness have not improved with steroid injections and physical therapy.
If rotator cuff disorders are adequately treated, there can be complete recovery. This will involve daily exercises to strengthen the shoulder and to keep it strong. The physicians at Michigan Sports & Spine Center have been very successful in treating and rehabilitating patients with rotator cuff injuries.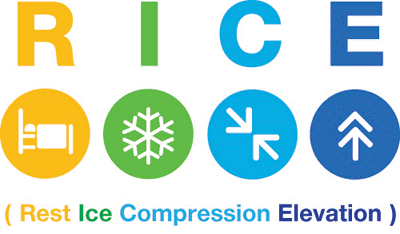 ABOUT MICHIGAN SPORTS & SPINE CENTER:
We're innovative leaders utilizing cutting-edge technologies such as musculoskeletal ultrasounds, PRP, stem cell treatment, and other innovative procedures. Michigan Sports & Spine Center is committed to resolving your pain, not simply masking it. We treat the whole body, not just the injury, and perform preventative treatment so your injury doesn't come back. Our studies prove that Michigan Sports & Spine Center has patient success rates much higher than the national average. We treat everyone from high-profile athletes to your neighbor next door. Our primary focus is getting our patients back into the game of life!