Steroid Injections Do Help Patients Relieve Lower Back Pain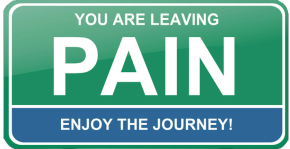 It's been all over the news for the past couple weeks: steroid injections don't help with back pain. As a physician who utilizes this type of treatment for pain relief in some patients with back pain, I had to share my patients' experiences, as they contradict the latest news.
Though the main message was that steroid injections don't help with pain, these are some of the findings reported in the study .
• There were many people who did experience relief, if only temporarily.
• In several instances, injections helped reduce pain while waiting for scheduled surgery.
• There was also indication that a series of 3 to 4 shots provided the most relief, while anything more than that had little effect or even made pain worse.
These facts seem to point to the conclusion that the injections work for some patients. But, that's not the conclusion they came to in the study.
The patients at Michigan Sports and Spine Center who undergo this procedure are reporting pain relief that is allowing them to get to their normal lives and return to work. A patient we saw in our office last week praises the benefits of the steroid injections. She first came to us about 10 years ago with chronic low back pain. After exhausting other options, she tried a series of steroid injections (done under fluoroscopy) and was able to move onto physical therapy and functioned well for 10 years. She is having other back issues now, but still those steroid injections kept her active and healthy for 10 years.
In general, epidural steroid injections are a low risk, useful, non-surgical tool to combat lower back pain and sciatica (radicular pain) caused by inflammation. A conservative analysis of patient outcomes suggests that at least 50% of patients will experience pain relief, although the exact degree of relief enjoyed depends on a number of factors. Their relative safety and efficacy makes epidural steroid injections an integral part of the non-surgical treatment of low back and radicular pain.
A broad statement that steroid injections to not work for low back pain can hinder decision making in those living with low back pain. With any procedure, a patient should research and fully understand all of the options available and then make the best choice for them with input from their physician. Success rates are different for each individual, so a broad, blanket statement that a procedure doesn't work is wrong.
ABOUT MICHIGAN SPORTS & SPINE CENTER:
We're innovative leaders utilizing cutting-edge technologies such as musculoskeletal ultrasounds, PRP, stem cell treatment, and other innovative procedures. Michigan Sports & Spine Center is committed to resolving your pain, not simply masking it. We treat the whole body, not just the injury, and perform preventative treatment so your injury doesn't come back. Our studies prove that Michigan Sports & Spine Center has patient success rates much higher than the national average. We treat everyone from high-profile athletes to your neighbor next door. Our primary focus is getting our patients back into the game of life!