PRE-GAME NUTRITION FOR WINNING PERFORMANCE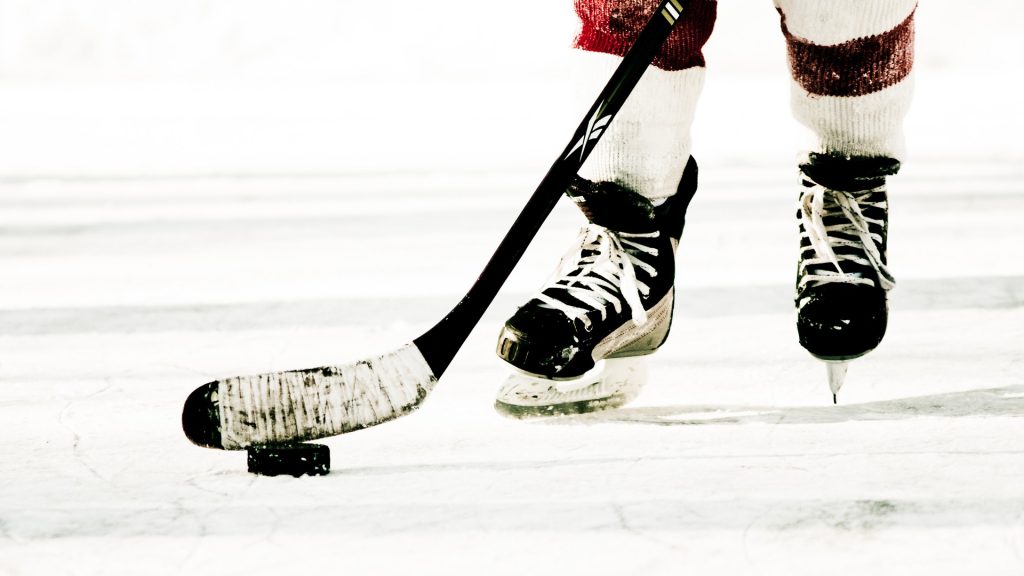 "Good nutrition accounts for 50% of my performance, with 40% being mental and 10% being physical." – Five-time Olympian hockey player Hayley Wickenheiser
There are several factors involved in a winning performance and one is the pre-game routine. A pre-game routine includes Nutrition, Physical, and Mental preparation. Each works together to ensure the mind and body are in the best possible state to compete. Here are some tips for pre-game nutrition:
NUTRITION: Hockey is a high-intensity, anaerobic activity, and hockey players expend a tremendous number of calories in practice and in competition. Understanding the energy system demands of the sport allows you to be able to make proper decisions regarding what nutrients fuel those energy systems and how you can create the best strategy for optimal performance.
The fuel source for hockey players – glycogen (the form in which carbohydrates are stored in the body) and phosphocreatine (a source of energy in muscle contraction) – require optimal carbohydrate and protein intake. Fueling the body at frequent, regular intervals with appropriate amounts of food will enhance strength, speed and stamina.
So what's the best fuel source? Carbohydrates! When it comes to achieving top performance, carbohydrates are your best friend! They give your muscles energy. Protein and fat are more difficult to break down and are, therefore, not readily accessible for your muscles to use as an energy source. Carbs provide the energy hockey players need for quick sprints, powerful shots, and endurance.
Healthy examples of high carbohydrate foods to eat before a game are:
•Bagel with peanut butter
•Cereal with milk
•Fruit with toast
•Beans/hummus with vegetables or pita bread
•Fruit smoothie
•Sandwiches
•Cereal bars
•French toast
•Homemade muffin and a fruit
Players should never step on the ice feeling hungry. You need to time your pre-game meal so that most of the food is out of the stomach and broken down by the body by the time you hit the ice.
If the game is 3 hours away, you can have a larger meal that is 75% carbohydrates (rice, pasta, vegetables, fruit, etc.) and 25% protein (chicken, eggs, beans, etc.). The closer you get to game time, the smaller and "lighter" the meal should be, meaning that you want to have less fat and protein and focus more on carbohydrates.
If you have an early morning game, don't skip eating. Prepare the night before and have something on the list above to make sure that you have high quality fuel in your tank.
If a player has more than one game in a day, post game recovery is important to ensure optimal performance for the second game. Immediately after a player steps off the ice, they have a 30 minute window where their body is at a heightened state to recover and they need to start rehydrating and refueling. In addition to water, a great recovery drink is chocolate milk. The basic idea here is to make sure that you get some glucose into your system. Chocolate milk has the simple sugars needed to start replenishing energy stores and the protein needed to start repairing tired muscles. Another reason for milk is because fluids are absorbed into the system easier than solid food.
Hydration is just as important! The chart below shows levels of dehydration and their negative implications on athletic performance:
ABOUT MICHIGAN SPORTS & SPINE CENTER:
We're innovative leaders utilizing cutting-edge technologies such as musculoskeletal ultrasounds, PRP, stem cell treatment, and other innovative procedures. Michigan Sports & Spine Center is committed to resolving your pain, not simply masking it. We treat the whole body, not just the injury, and perform preventative treatment so your injury doesn't come back. Our studies prove that Michigan Sports & Spine Center has patient success rates much higher than the national average. We treat everyone from high-profile athletes to your neighbor next door. Our primary focus is getting our patients back into the game of life!