5 EXERCISES TO EASE BACK PAIN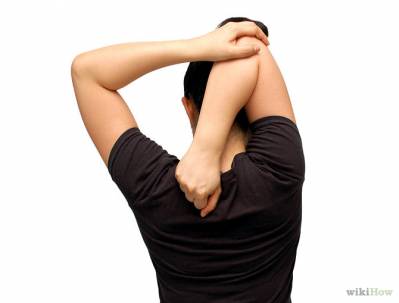 ~ 5 EXERCISES TO EASE BACK PAIN ~
Back pain seems to be as regular as the common cold. More than 80% of people experience back pain at some point in their life. It affects people of all ages and all lifestyles. Picture these two extremes:
Inactive Irene has back pain because she sits at a desk all day. This produces tight hip-flexors, poor posture, weak abdominals, and stiff, sedentary muscles.
Active Alice has a rigorous fitness schedule. The repetitive motion of running and aerobics produces pounding of the bodyweight on her spine. In addition, her lack of stretching following a training session creates tight hips and hamstrings which pull on the back.
Two entirely different situations, but the same outcome: back pain! Whether you are trying to fix back pain or avoid it, we recommend these 5 simple & effective exercisesfor you!
First, you need to be examined by your physician to rule out any medical reason and to make sure you are healthy enough for an exercise/stretching program. Assuming that you are medically cleared, back pain can be helped by two things: (1) stretching the back and legs and (2) strengthening the entire core.
Practice the following five exercises on weekly to help get rid of that aching back.
Bird Dog – Strengthens abs and low back, teaches the body to use core for stability and helps with posture.
Plank – Strengthens core muscles, helps with posture
Swimming – Dry land swimming – no pool needed – Strengthens back extensors – Engages core
Child's Pose – Stretches the back and relaxes the spine
Roll Up – Strengthens the core, stretches the muscles in the back and legs
ABOUT MICHIGAN SPORTS & SPINE CENTER:
We're innovative leaders utilizing cutting-edge technologies such as musculoskeletal ultrasounds, PRP, stem cell treatment, and other innovative procedures. Michigan Sports & Spine Center is committed to resolving your pain, not simply masking it. We treat the whole body, not just the injury, and perform preventative treatment so your injury doesn't come back. Our studies prove that Michigan Sports & Spine Center has patient success rates much higher than the national average. We treat everyone from high-profile athletes to your neighbor next door. Our primary focus is getting our patients back into the game of life!