Suffering from Back Pain? How to Choose the Right Doctor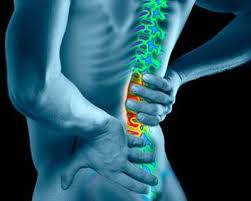 Over 80% of the population will suffer from lower back pain during their lives. Most cases of lower back pain can be linked to a general cause—such as muscle strain, injury, overuse, or can be attributed to a specific condition of the spine. There are many types of health professionals that care for patients with back pain. Selection of the most appropriate type of health professional – or team of health professionals – largely depends on the patient's symptoms and the length of time the symptoms have been present.
So, how do you find the right doctor to help you best relieve your back pain?
Your primary-care physician (PCP) is a good place to start. Back pain is so common that most family doctors have seen lots of it. Your PCP is also a good person to return to if, later, you get conflicting treatment advice from specialists. He or she can help you evaluate what would be your best next step. Your PCP may also be able to direct you toward reputable specialists.
Your first specialist may be a doctor specializing in treating pain; physiatrists (physical medicine and rehabilitation doctors). Physiatrists offer nonsurgical approaches to rehabilitation and pain relief — probably the best thing to try first. Some utilize spinal injections, nerve blocks, and other interventional techniques, and may have taken special fellowship training in these procedures — a plus.
Once a diagnosis has been made, you may be directed to see a physical therapist. They offer structured exercise — frequently the only treatment you'll need.
If these treatment options do not relieve your pain, there are more options available through surgeons. Orthopedic surgeons and neurosurgeons both treat spines. At one time it was thought that if you had significant nerve involvement, a neurosurgeon might be better, but no longer. "The important thing is to find someone — of either specialty — who's taken a fellowship focused on spine surgery," says Dr. Jeff Pierce.
At Michigan Sports & Spine we believe that if your pain cannot be cured, it can be improved. It can be made less. It can be made tolerable, and what cannot be relieved, we will help you manage. You can have a full and happy life, in spite of the pain you have. The goal of any health professional treatment option should be for patients to return to their optimal lifestyle.
Tagged in:
ABOUT MICHIGAN SPORTS & SPINE CENTER:
We're innovative leaders utilizing cutting-edge technologies such as musculoskeletal ultrasounds, PRP, stem cell treatment, and other innovative procedures. Michigan Sports & Spine Center is committed to resolving your pain, not simply masking it. We treat the whole body, not just the injury, and perform preventative treatment so your injury doesn't come back. Our studies prove that Michigan Sports & Spine Center has patient success rates much higher than the national average. We treat everyone from high-profile athletes to your neighbor next door. Our primary focus is getting our patients back into the game of life!