Misuse and Abuse of Prescription Drugs Becoming Normalized Behavior Among College Students, Young Adults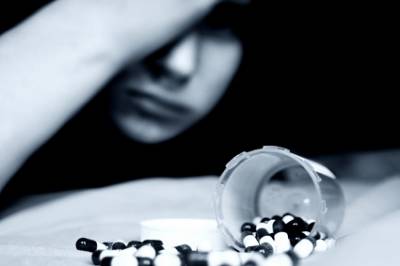 A new, nationally representative survey released today by the Partnership for Drug-Free Kids confirms that the abuse of prescription stimulants is becoming normalized among current college students and other young adults. The online study found that young adults often misuse and abuse prescription (Rx) stimulants as a way to manage the daily demands of academics, work and social pressures. The survey is being released today at a panel discussion at New York University, hosted by the Partnership for Drug-Free Kids and titled Under Pressure: College Students and the Abuse of Rx Stimulants.
The new research found that 1 in 5 college students (20 percent) report abusing prescription stimulants at least once in their lifetime, compared to 1 in 7 non-students (15 percent). Older students are also more prone to engage in these behaviors: the data found that among current students, sophomores, juniors, seniors and graduate students are significantly more likely to abuse Rx stimulants than college freshmen.
Among young adults between the ages of 18 to 25, 1 in 6 (17 percent) has abused a prescription stimulant at least once in their lifetime. Overall, young adults are most likely to abuse the prescribed stimulants Adderall (60 percent), Ritalin (20 percent) and Vyvanse (14 percent), which are prescribed for Attention Deficit Hyperactivity Disorder (ADHD).
Overscheduled, Overstressed and Overworked: Young People Turn to Rx Stimulants to Manage Stress
The reasons that current college students and other young adults give for abusing these Rx medications are focused on achieving functional goals such as studying, working or staying awake. They clearly seem to recognize the importance of succeeding at school and work, yet they value maintaining a vibrant social life at the same time, and feel that it can be difficult to maintain a balance between the two priorities.
The new study confirms that young adults generally misuse and abuse prescription stimulants for functional reasons:
Half of all young adults surveyed (50 percent) report abusing Rx stimulants to study or improve academic performance
More than 4 in 10 (41 percent) say they misuse or abuse them to stay awake
Almost one-fourth (24 percent) misuse or abuse Rx stimulants to improve work performance at a job
Among current college students specifically:
More than 4 in 10 (44 percent) say they abuse Rx stimulants in order to study and improve academic performance, while 31 percent say they abuse in order to stay awake
More than 1 in 5 (21 percent) report abusing Rx stimulants in order to improve work performance at their jobs
More than a quarter of students (27 percent) who report abuse of Rx stimulants also hold full-time jobs, in addition to attending school (compared to 12 percent of those who do not abuse Rx stimulants)
The research also shows that college students perceive tangible rewards after they abuse Rx stimulants. Nearly two-thirds of college students (64 percent) who report abusing Rx stimulants indicate that doing so helped them obtain a higher grade, improve work performance or gain a competitive edge.
Current college students who do report abuse of prescription stimulants are also more likely to feel pressure to abuse prescription stimulants to improve academic performance, compared to those who do not abuse (50 percent vs. 19 percent). They are also less likely to think that their parents would be upset if she or he were to abuse prescription medicines to increase academic performance (62 percent vs. 79 percent).
"Students need help in learning how to manage their busy lifestyles effectively," said Dr. Josh Hersh, Staff Psychiatrist at Miami University. "Learning time management strategies such as 'block scheduling' and 'syllabus tracking' can help prevent 'cramming' – the main reason people look to stimulants at whatever the price. In addition, teaching students with ADHD who are prescribed stimulants about how to properly care for their medication will help address misuse and prevent these drugs from getting into the hands of students who might abuse the meds."
Compared to those who do not abuse prescription stimulants, current college students and other young adults who report abuse tend to have more social and active lifestyles. These young adults are influencers who are at the center of their social circles and are more likely to see themselves as leaders (60 percent vs. 51 percent); enjoy being the center of attention (43 percent vs. 28 percent); and consider themselves to be the "social hub" among their friends (38 percent vs. 22 percent).
Young adults who report abuse of Rx stimulants (40 percent) also tend to struggle more often to balance their social and work lives than those who don't abuse (27 percent). This trend is more prevalent when comparing students who abuse Rx stimulants (50 percent) versus those students who do not (33 percent).
Ease of Access: Many Young Adults Exaggerate Symptoms to Facilitate Abuse of Rx Stimulants
The accessibility and social acceptance of the behavior of Rx stimulant abuse is making it easier for young adults to misuse these medications. The research also shows that those who engage in the behavior are mostly obtaining the Rx medicine from their friends (and not from "dealers"). More than half of young adults (56 percent) indicate that it is easy to obtain Rx stimulants that were not prescribed to them and a majority of them (58 percent) say they have friends who abuse Rx stimulants. Of those who said they abuse Rx stimulants, 57 percent report that the last time they abused, they received the medication from a friend, while 10 percent report obtaining it from a family member and 6 percent from a "dealer." In addition, almost all young adults (96 percent) who abuse Rx stimulants report that they believe their friends abuse prescription stimulants as well.
More than a quarter of young adults (28 percent) who have been legally prescribed Rx stimulants share their medicine with friends. A large portion of these young adults (52 percent) also report being pressured by their friends into sharing or selling their Rx stimulants.
"These new data confirm that college students are misusing and abusing Rx stimulants in a misguided effort to manage their lives because they are burning the candle at both ends – feeling the need to perform better and achieve their academic and social goals," said Steve Pasierb, President and CEO of the Partnership for Drug-Free Kids. "This fact presents an opportunity for parents and health care professionals to play a pivotal role in helping students better manage their time and the commitments that are stressing them out. And most importantly, they can and should counsel young people who have been legitimately prescribed medication for ADHD to not compromise their own health by sharing or selling those medications."
Among those individuals who are legally prescribed Rx stimulants, more than 1 in 4 young adults (28 percent) report exaggerating symptoms to obtain a larger dosage of their medication from their physicians.
"Students and young adults are telling us that it is easy for them to get their hands on these prescribed stimulants or exaggerate symptoms in order to obtain a prescription. This highlights a clear need for better education and awareness, among prescribers and clinicians, to help them understand that these are savvy kids who may go to great lengths in order to obtain the medication or even higher doses of Rx stimulants," added Pasierb.
Young Adults: Abuse of Rx Stimulants Less Risky than Rx Pain Relievers, Cigarettes or Binge Drinking
Overall, young adults view the abuse of Rx stimulants as less risky than the abuse of prescription pain relievers, smoking cigarettes or binge drinking. Those who do not abuse Rx stimulants are also more likely to associate risks in doing so. When compared to their counterparts who abuse Rx stimulants, this group of non-abusing young people is more likely to believe that the abuse of prescription stimulants can endanger one's health (80 percent), lead to addiction (79 percent) or cause an overdose (77 percent). On the other hand, most of those who do abuse Rx stimulants (73 percent) agree that the side effect "not being able to sleep" is a risk associated with abusing prescribed stimulants.
"In the U.S. alone, there are over 6 million youth, ages 4-17, diagnosed with ADHD who are now growing up with both the benefits – and in some cases risks – associated with the increasingly prescribed medications intended to treat the disorder of ADHD," said Cheryl G. Healton, DrPH, Dean of the Global Institute of Public Health at New York University. "As these young people enter college and the workforce, they become unwitting ambassadors for the perception that these medications carry low risk and real benefits. In turn, the abuse of these drugs by a growing number of young people charts a dangerous course for students and young adults that must be countered by the public health community. If we fail to act, social norms around the practice become further normalized and even more challenging to reverse," she said.
Resources, Support to Help Families Address Teen Medicine Abuse
The Medicine Abuse Project is a national, action campaign that aims to prevent half a million teens from abusing medicine over five years. The Medicine Abuse Project website –www.medicineabuseproject.org – includes information about the prevention of prescription drug abuse and over-the-counter (OTC) cough medicine abuse. It provides tips on how to dispose of medicine and how to safeguard the medicine in your home, as well as resources for parents, health care providers, law enforcement/communities and educators. It also includes a comprehensive prescription drug guide to help parents learn about the prescription and OTC drugs that teens are most commonly abusing, including what they look like, their street or slang names, how they're taken and what the potential side effects are.
For college students who are looking for ways to balance school, work, and social obligations, New York University offers tips on more effective personal time management.
The Partnership for Drug-Free Kids also offers a Toll-Free Helpline at 1-855-DRUGFREE. It is a nationwide support service, open Monday through Friday from 10:00 – 6:00 p.m. EST, that offers assistance to parents and other primary caregivers of children who want to talk to someone about their child's drug use and drinking. Trained parent support specialists provide guidance and help parents lay out an effective course of action to address all drug issues, including medicine abuse.
Survey Methodology:
The Partnership for Drug-Free Kids enlisted independent researcher Whitman Insight Strategies (WINS) to field an online survey of 1,621 young adults ages 18 to 25. The survey was fielded from July 22nd through August 3, 2014. Of the 1,621 young adults surveyed, 1,018 were current college students (full or part-time) and 603 were non-college students. WINS also surveyed a sub-sample of 406 abusers of Rx stimulants comprised of 256 student abusers and 150 non-student abusers. The margins of error for the survey at the 95 percent confidence level for key audiences are:+/- 2.3 percent for total adults nationwide, +/- 3.0 percent for current students, +/- 3.9 percent for non-students, +/- 4.8 percent for total abusers of Rx stimulants.
ABOUT MICHIGAN SPORTS & SPINE CENTER:
We're innovative leaders utilizing cutting-edge technologies such as musculoskeletal ultrasounds, PRP, stem cell treatment, and other innovative procedures. Michigan Sports & Spine Center is committed to resolving your pain, not simply masking it. We treat the whole body, not just the injury, and perform preventative treatment so your injury doesn't come back. Our studies prove that Michigan Sports & Spine Center has patient success rates much higher than the national average. We treat everyone from high-profile athletes to your neighbor next door. Our primary focus is getting our patients back into the game of life!