Promote Healing with Regenerative Medicine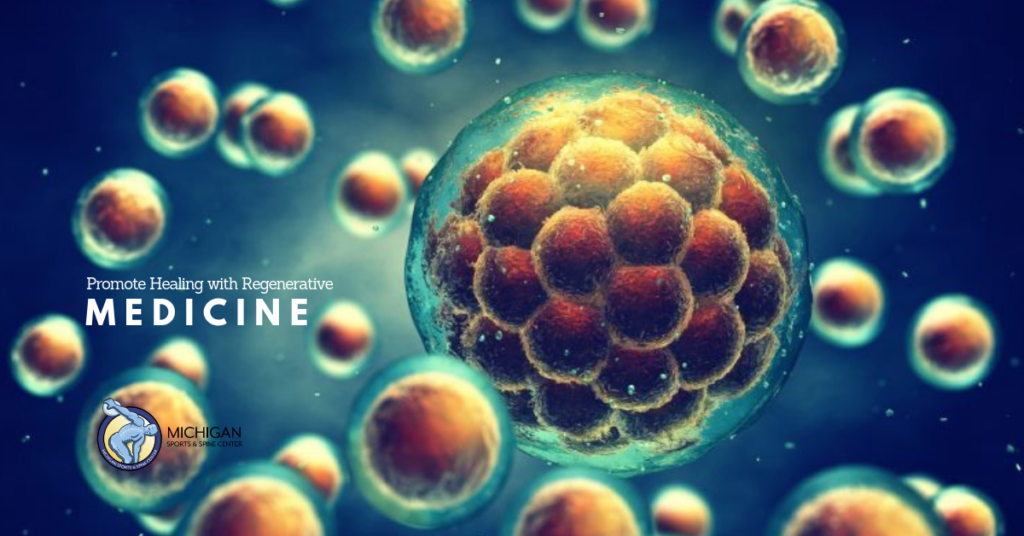 It's a new year and we are focused on helping you achieve your fitness and wellness goals. If you have a lingering injury that prevents you from your accomplishing your goals, the expert physicians and therapists at Michigan Sports and Spine might just have the solution you've been looking for –regenerative medicine.
Are you or a loved one experiencing . . .
Chronic pain from an injury or auto accident
Tendon disorders and pain
Back stiffness and pain
Arthritic pain
Neck/Shoulder pain
Lingering pain from a sports injury
Regenerative medicine may be the best treatment option for you.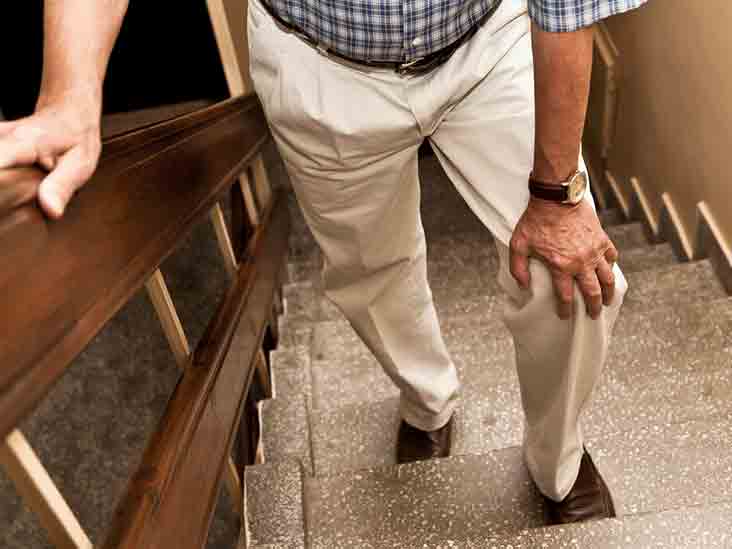 What is Regenerative Medicine?
Regenerative medicine is a cutting-edge treatment which utilizes the body's natural properties to treat painful joint and muscle issues, as well as conditions related to shoulder, hip, knee, elbow and back injuries.
Regenerative medicine is both revolutionary and conservative and takes the approach of naturally healing the body. We refer to it as the "Whole foods of Medicine" because it's organic and healthy. By focusing on the body's ability to heal itself, regenerative medicine takes those healing properties and focuses them directly to the point of injury.
The two types of regenerative medicine we focus on are Platelet Rich Plasma (PRP) and Stem Cell Therapy.
Depending on your age, health, and condition, you may be a candidate for PRP or stem cell therapy if you suffer from any of the following conditions: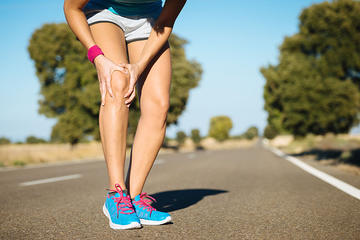 Chronic pain
Joint injuries
Osteoarthritis or Degenerative arthritis
Arthritic joints
Sports injuries
Tendinitis
Ligament, cartilage and tendon injuries
Chronic plantar fasciitis
Pelvic pain and instability
Rotator cuff tears
ACL injuries
Trigger points
Fibromyalgia
Tennis elbow
Golfer's elbow
Hair loss
What you should know about platelet rich plasma, a.k.a. PRP . . .
PRP is a concentration of your own blood platelets.
PRP stimulates native cells and native stem cells to repair when administered.
An injection of PRP gives your body a natural boost!
In use since 1987.
No risk of rejection because it's the patient's own blood.
What you should know about stem cells . . .
Stem cells are multipotent, this means they can grow new tissue. This is how the body heals injuries.
Stem cells have the ability to self-renew.
We can use our own stem cells which are stored in our bone marrow and adipose tissue.
Stem cells are easy to obtain.
Stem cells treat all of the sources of pain in and near the joint: nerve, soft tissue/capsule, and tendon.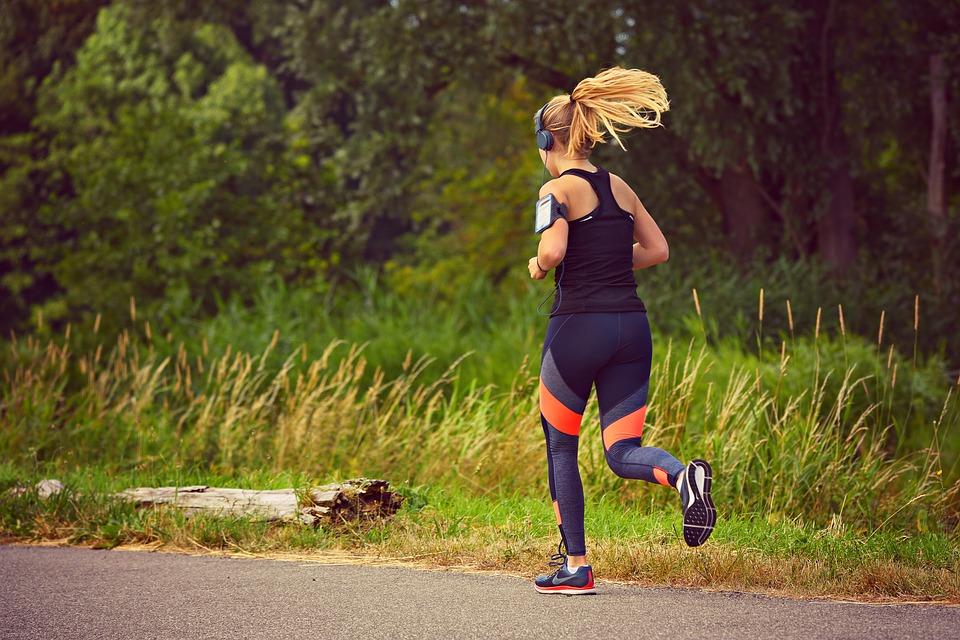 Regenerative therapy offers the following benefits:
increased healing potential
decreased pain
increased function
quicker recovery time
decreased time away from exercise, sports or daily activities
low risk, non-invasive treatment, potentially eliminating surgery
Athletes and celebrities have been using PRP and stem cells for years, this list includes:
Tiger Woods
Kobe Bryant
Peyton Manning
Alex Rodriguez
Darren McCarty
David Ortiz
Christiano Ronaldo
Angelina Jolie
Kim Kardashian West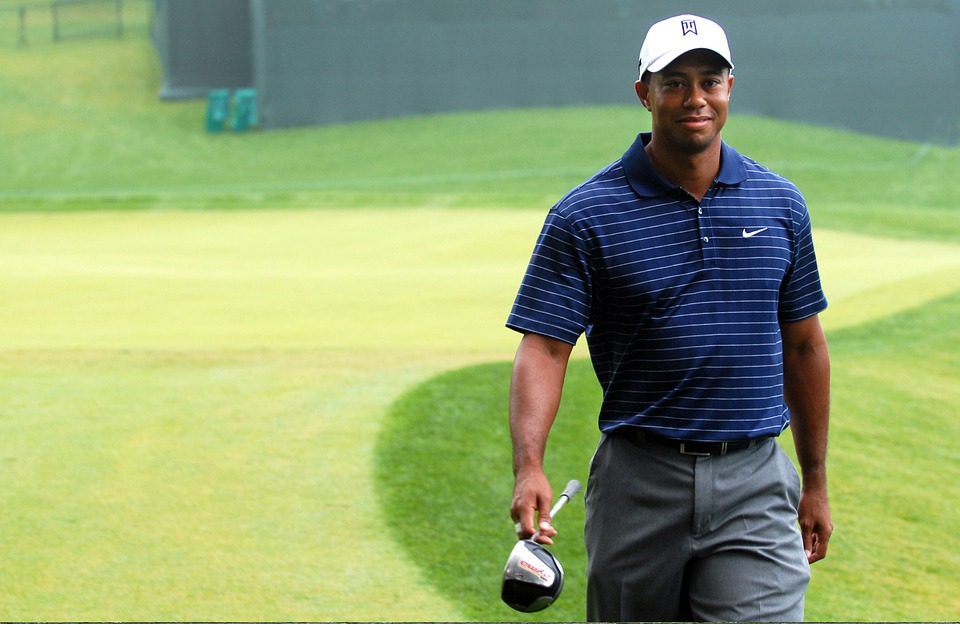 Think that you May be a Candidate for PRP or Stem Cell Therapy?
You might be right! Due to the low-risk nature of these procedures, so many people qualify and could benefit from this revolutionary treatment. Contact the expert physicians and therapists at Michigan Sports and Spine for your consultation and determine if regenerative medicine is right for you.
ABOUT MICHIGAN SPORTS & SPINE CENTER:
We're innovative leaders utilizing cutting-edge technologies such as musculoskeletal ultrasounds, PRP, stem cell treatment, and other innovative procedures. Michigan Sports & Spine Center is committed to resolving your pain, not simply masking it. We treat the whole body, not just the injury, and perform preventative treatment so your injury doesn't come back. Our studies prove that Michigan Sports & Spine Center has patient success rates much higher than the national average. We treat everyone from high-profile athletes to your neighbor next door. Our primary focus is getting our patients back into the game of life!
Sources: Bluetail Medical Group