Achilles Injury and the Road To Recovery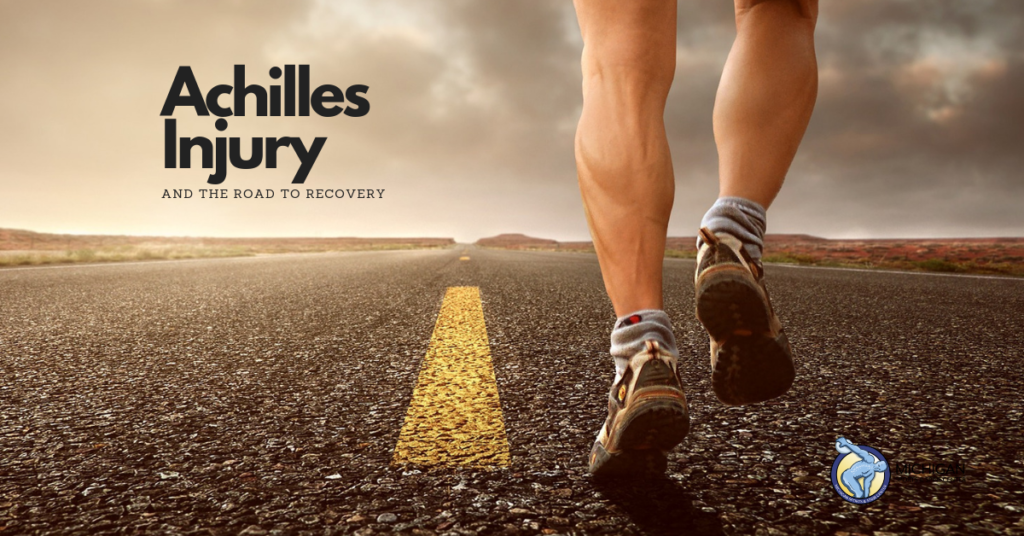 All About Achilles…
And we don't mean Brad Pitt in the movie Troy! Ironically enough, Brad Pitt did rupture his Achilles while filming the role of Achilles, it delayed the filming of the movie's final scene by 10 months.
Achilles was the ultimate Greek warrior and hero of the Trojan war. His life is chronicled by Homer in the Iliad. He was the son of Thetis, a beautiful Nereid, and Peleus King of the Myrmidons. Dipped in the river Styx as a baby by his Mother he was rendered invulnerable –except for his heel, which she held while dipping him. During the Trojan war Achilles' "invulnerability" allowed him to wreak havoc on the Trojans until he was struck in his heel by Paris' arrow –dying of the wound. This grand tale highlighted the devastation of an injury to the Achilles tendon.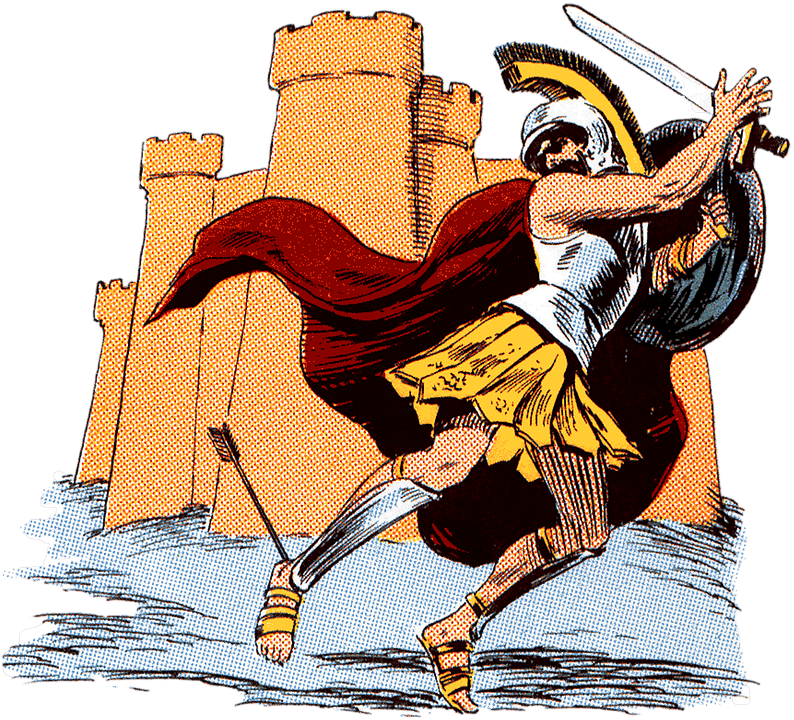 For many weekend warriors, an Achilles injury can be devastating and can sideline you for months. The Achilles Tendon is the largest tendon in your body. It stretches from the bones of your heel to your calf muscles. You can feel it — a springy band of tissue at the back of your ankle and above your heel. It lets you point your toes toward the floor and raise up on your tiptoes.
It's common for this tendon to get injured. It can be mild or moderate and feel like a burning pain or stiffness in that part of your leg. If the pain is severe, your Achilles tendon may be partially torn or completely ruptured.
News-Worthy Achilles Injuries
Just last week the New Orleans Saints signed former Dallas Cowboys outspoken star wide receiver Dez Bryant to try to improve upon their already impressive start to the season. On just his second day of practice, while running a routine route his Achilles ruptured, immediately ending any chance of playing in the 2018 season. Why did this happen? Was it just a freak injury or a result of overusing and under training?
This injury got us thinking more about Achilles injuries and just how common they are for male athletes in their 30's and beyond. One of the main reasons this injury is so prevalent is men traditionally play ballistic sports, at levels beyond what their fitness might warrant, well into their later years. A testosterone- driven competitive edge pushes them to leap higher, land harder and lunge further, going for that shot that is just out of reach.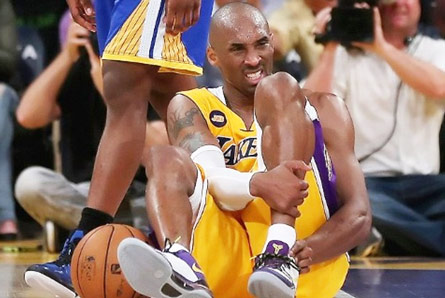 Here is a list of notable Achilles Injuries:
Dez Bryant
Richard Sherman
Kobe Bryant
Dwayne "The Rock" Johnson
David Beckham
Isiah Thomas
Patrick Ewing
Dominique Wilkins
How To Know You've injured your Achilles
If your Achilles tendon ruptures, you might hear a pop, followed by an immediate sharp pain in the back of your ankle and lower leg that is likely to affect your ability to walk properly. Surgery is often performed to repair the rupture. For many people, however, nonsurgical treatment works just as well.
Symptoms
Although it's possible to have no signs or symptoms with an Achilles tendon rupture, most people have:
The feeling of having been kicked in the calf
Pain, possibly severe, and swelling near the heel
An inability to bend the foot downward or "push off" the injured leg when walking
An inability to stand on the toes on the injured leg
A popping or snapping sound when the injury occurs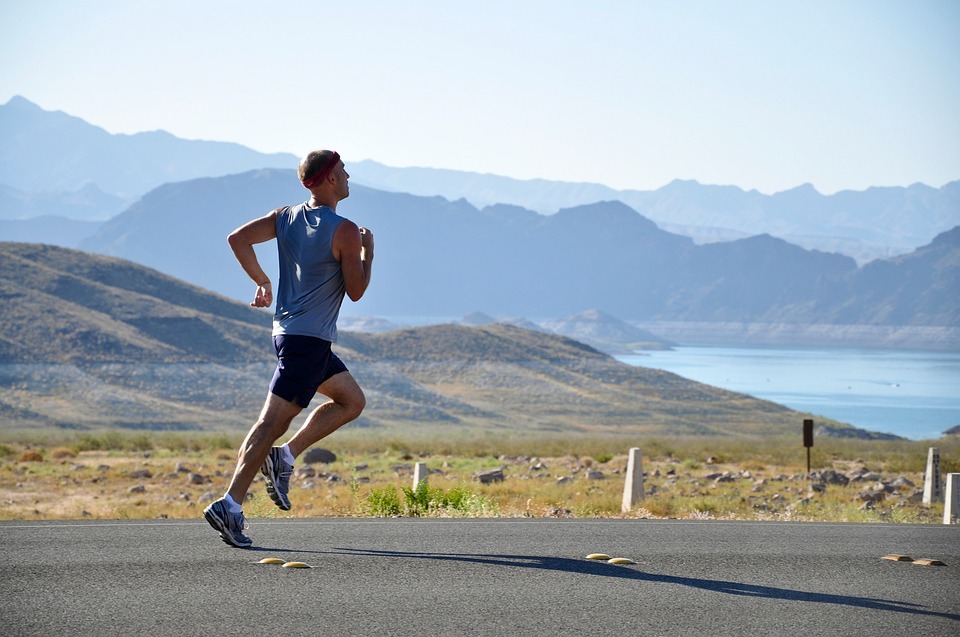 Causes
Your Achilles tendon helps you point your foot downward, rise on your toes and push off your foot as you walk. You rely on it virtually every time you walk and move your foot.
Rupture usually occurs in the section of the tendon situated within 2 1/2 inches (about 6 centimeters) of the point where it attaches to the heel bone. This section might be prone to rupture because blood flow is poor, which also can impair its ability to heal.
Ruptures often are caused by a sudden increase in the stress on your Achilles tendon. Common examples include:
Increasing the intensity of sports participation, especially in sports that involve jumping
Falling from a height
Stepping into a hole
Sudden acceleration or deceleration
Overuse of a Cold or Undertrained Tendon.
Who is at Risk?
Some of the factors that may increase your risk of Achilles tendon rupture include:
Age. The peak age for Achilles tendon rupture is 30 to 40.
Sex. Achilles tendon rupture is up to five times more likely to occur in men than in women.
Recreational sports. Achilles tendon injuries occur more often during sports that involve running, jumping, and sudden starts and stops — such as soccer, basketball, and tennis.
Steroid injections. Doctors sometimes inject steroids into an ankle joint to reduce pain and inflammation. However, this medication can weaken nearby tendons and has been associated with Achilles tendon ruptures.
Certain antibiotics. Fluoroquinolone antibiotics, such as ciprofloxacin (Cipro) or levofloxacin (Levaquin), increase the risk of Achilles tendon rupture.
Obesity. Excess weight puts more strain on the tendon.
Not properly warming up. Strain on cold or undertrained tendons.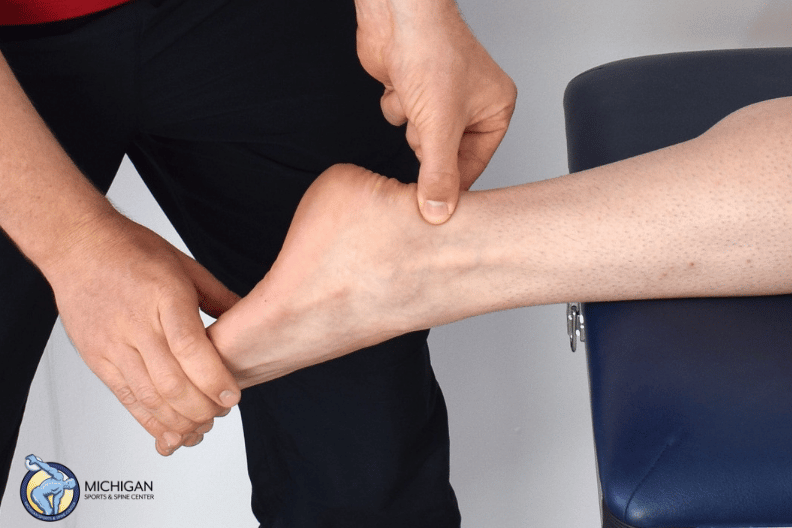 Treatment
Minor to moderate Achilles tendon injuries should heal on their own. To speed the process, you can:
Rest your leg. Avoid putting weight on your leg as best you can. You may need crutches.
Ice it. Ice your injury for up to 20 minutes at a time as needed.
Compress your leg. Use an elastic bandage around the lower leg and ankle to keep down swelling.
Raise (elevate) your leg. Prop your leg up on a pillow when you're sitting or lying down.
Take anti-inflammatory painkillers. Nonsteroidal anti-inflammatory drugs (NSAIDS) like Ibuprofen and naproxen will help with pain and swelling. Follow the instructions on the label to help prevent side effects, such as bleeding and ulcers.
Use a heel lift. Your doctor may recommend that you wear an insert in your shoe while you recover. It will help protect your Achilles tendon from further stretching.
Practice stretching and strengthening exercises. As part of a recovery program as recommended by your doctor, physical therapist, or other health care provider.
Talk with the Michigan Sports & Spine doctors. Inquire about the latest advances in non-surgical treatments.
Prevention
To reduce your chance of developing Achilles tendon problems, follow these tips:
Stretch and strengthen calf muscles. Stretch your calf until you feel a noticeable pull but not pain. Don't bounce during a stretch. Calf-strengthening exercises can also help the muscle and tendon absorb more force and prevent injury.
Vary your exercises. Alternate high-impact sports, such as running, with low-impact sports, such as walking, biking or swimming. Avoid activities that place excessive stress on your Achilles tendons, such as hill running and jumping activities.
Choose running surfaces carefully. Avoid or limit running on hard or slippery surfaces. Dress properly for cold-weather training, and wear well-fitting athletic shoes with proper cushioning in the heels.
Increase training intensity slowly. Achilles tendon injuries commonly occur after an abrupt increase in training intensity. Increase the distance, duration, and frequency of your training by no more than 10 percent weekly.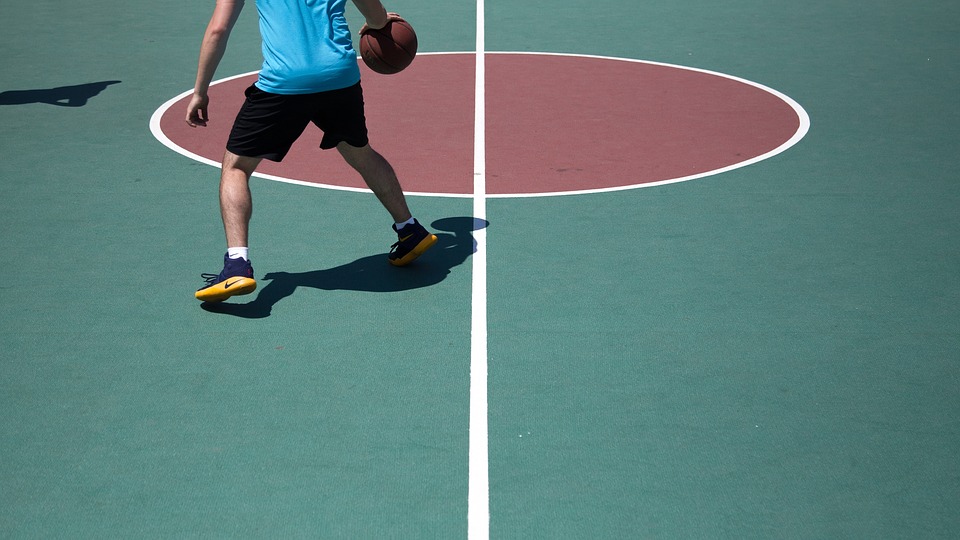 ABOUT MICHIGAN SPORTS & SPINE CENTER:
We're innovative leaders utilizing cutting-edge technologies such as musculoskeletal ultrasounds, PRP, stem cell treatment, and other innovative procedures. Michigan Sports & Spine Center is committed to resolving your pain, not simply masking it. We treat the whole body, not just the injury, and perform preventative treatment so your injury doesn't come back. Our studies prove that Michigan Sports & Spine Center has patient success rates much higher than the national average. We treat everyone from high-profile athletes to your neighbor next door. Our primary focus is getting our patients back into the game of life!
Sources: WebMD, Everyday Health, Mayo Clinic, Foot Education,