Exercise Myths – No Pain–No Gain?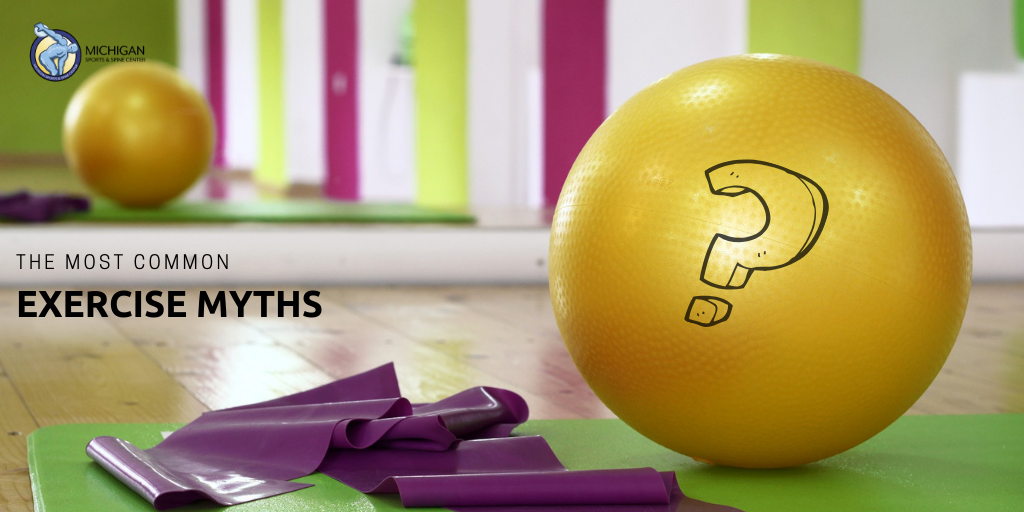 No Pain—No Gain?
In the world of sports exercise it's often said that in order to push yourself and achieve your fitness goals you need to feel the pain. While sometimes you will experience the pain of muscle fatigue when your workouts hit a certain intensity, we need to be smart about how we're pushing our bodies and we need to be mindful of the type of pain that we're experiencing.
There is a big difference between muscle soreness and discomfort from exercise and pain caused by an injury. Muscle soreness can be caused by the buildup of lactic acid which is normal from moderate to high-intensity exercise and usually resolves within 24-48 hours. Joint discomfort or pain is not a normal response to exercise and should be monitored closely.
Another misconception about pain during a workout is that if you experience pain during exercise, you simply need to work through it. What you really need to do is to rest those muscles. Resting is just as important as the workout itself, and is the only way to ensure your muscles are ready to go the next time you hit the gym.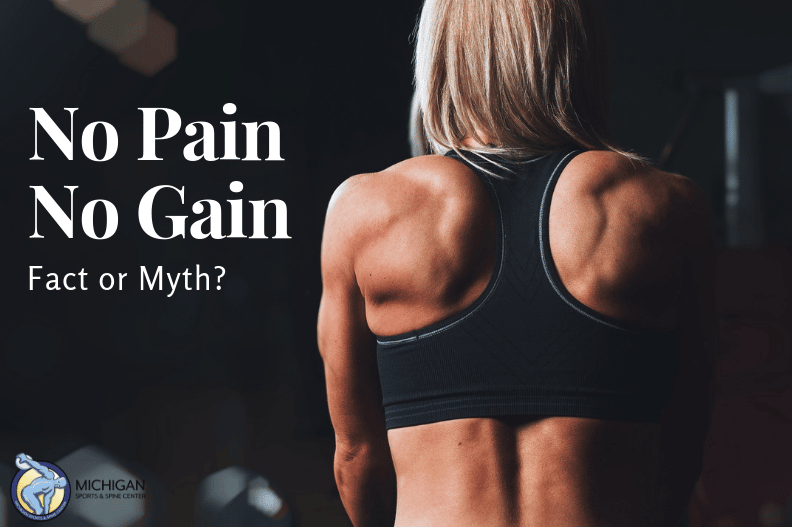 Pain vs. Proper Workout
When is pain problematic with exercise?
If you experience sharp, acute pain that occurs quickly, rather than gradually building during your workout, like the burn from muscle soreness, or if your pain lasts for days after exercise, that's a warning sign to stop your workout out and seek medical evaluation. Choosing to push through your pain can increase the severity of an injury and the last thing you want to experience during your exercise program is an injury that sets you back for days, weeks or even months.
Also, note the location of this pain. If you experience pain in a joint, such as your elbow, wrist or knee, you need to stop your current activity. A good workout should cause your muscles to fatigue, not your joints and tendons.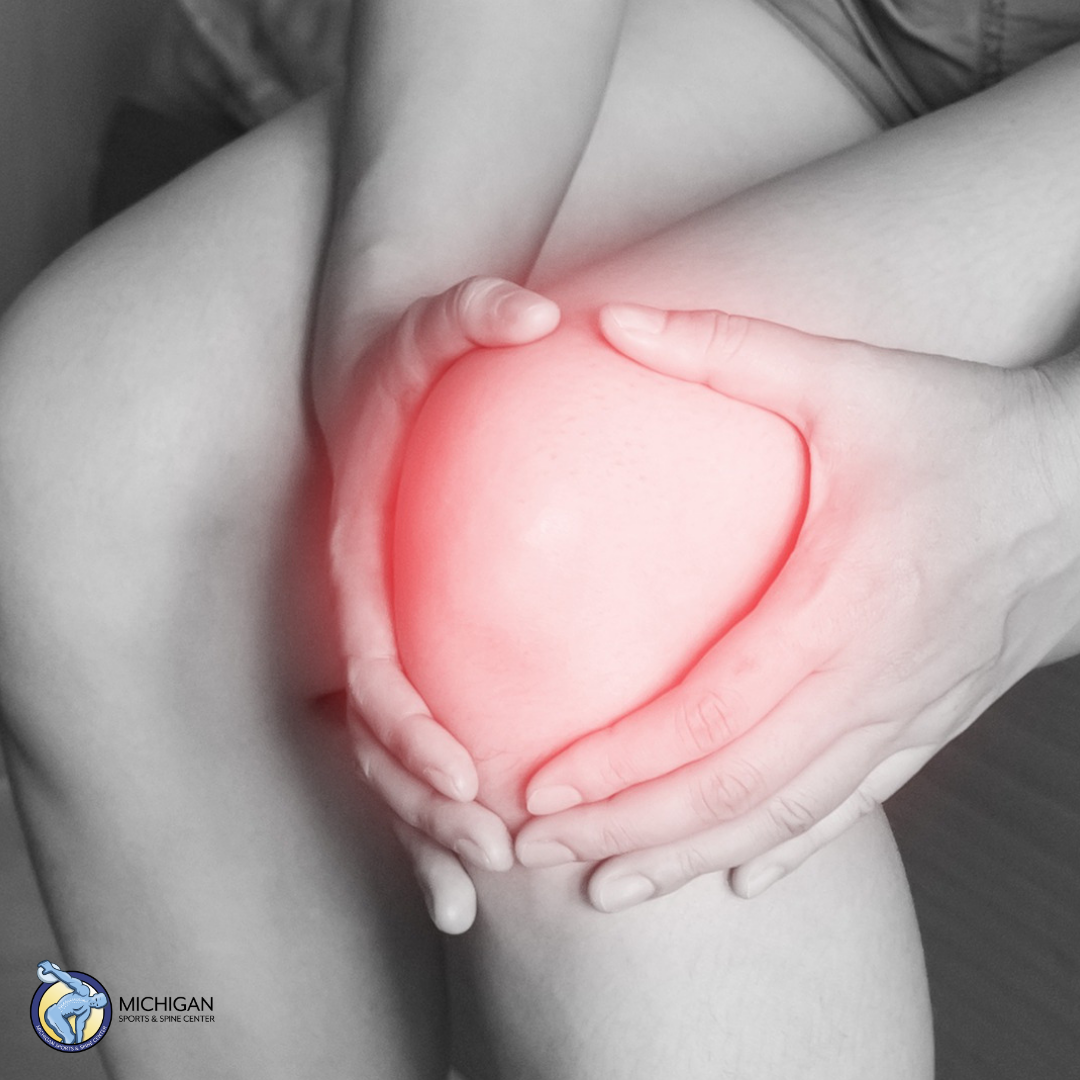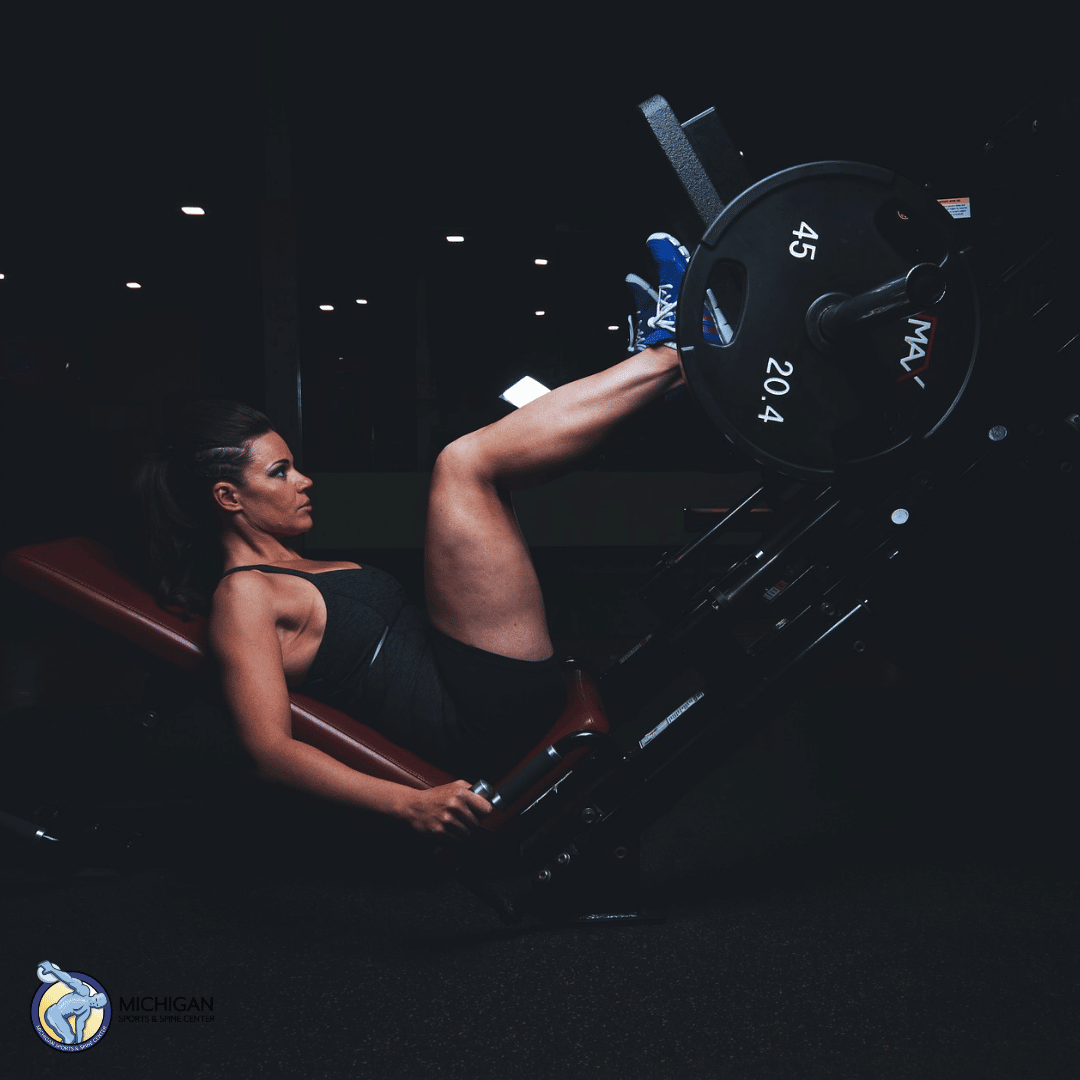 If pain is not the indicator of a good workout, what is?
A good workout can be measured by progress such as resistance level, number of repetitions or duration. Exercising within a target heart rate is also a good indicator of intensity. These can be tracked over time to show improvement.
Understanding your capabilities by taking notes of your repetition quantity and resistance for each exercise allows you to set goals and outline your next workout. If you continue to show progress, you've had an effective workout regardless of the level of pain you've experienced.
The 2 Week Rule
Swelling and soreness are natural defenses to trauma and by working out you are inflicting a controlled trauma to your muscles and it's natural for them to feel soreness after an effective workout. It's important to monitor the duration of the soreness and it is common for the soreness to last up to 48 hours past your workout.
If you are experiencing pain without improvement that persists longer than 2 weeks it's time to consider an evaluation by a physician. Continuing to work out through pain from an injury can be detrimental to healing and progress. Muscle tears and strains will not improve unless they're allowed to rest.
Best Ways to Prevent Injury Before and During a Work Out
-Stretch and warm-up before any strenuous exercise
-Stay hydrated before/during/after workouts
-Wear proper workout attire
-Eat a balanced diet
-Use proper form, if not sure, consult a trainer
-Switch-up your routine
-Don't work out sore muscles, rest until recovered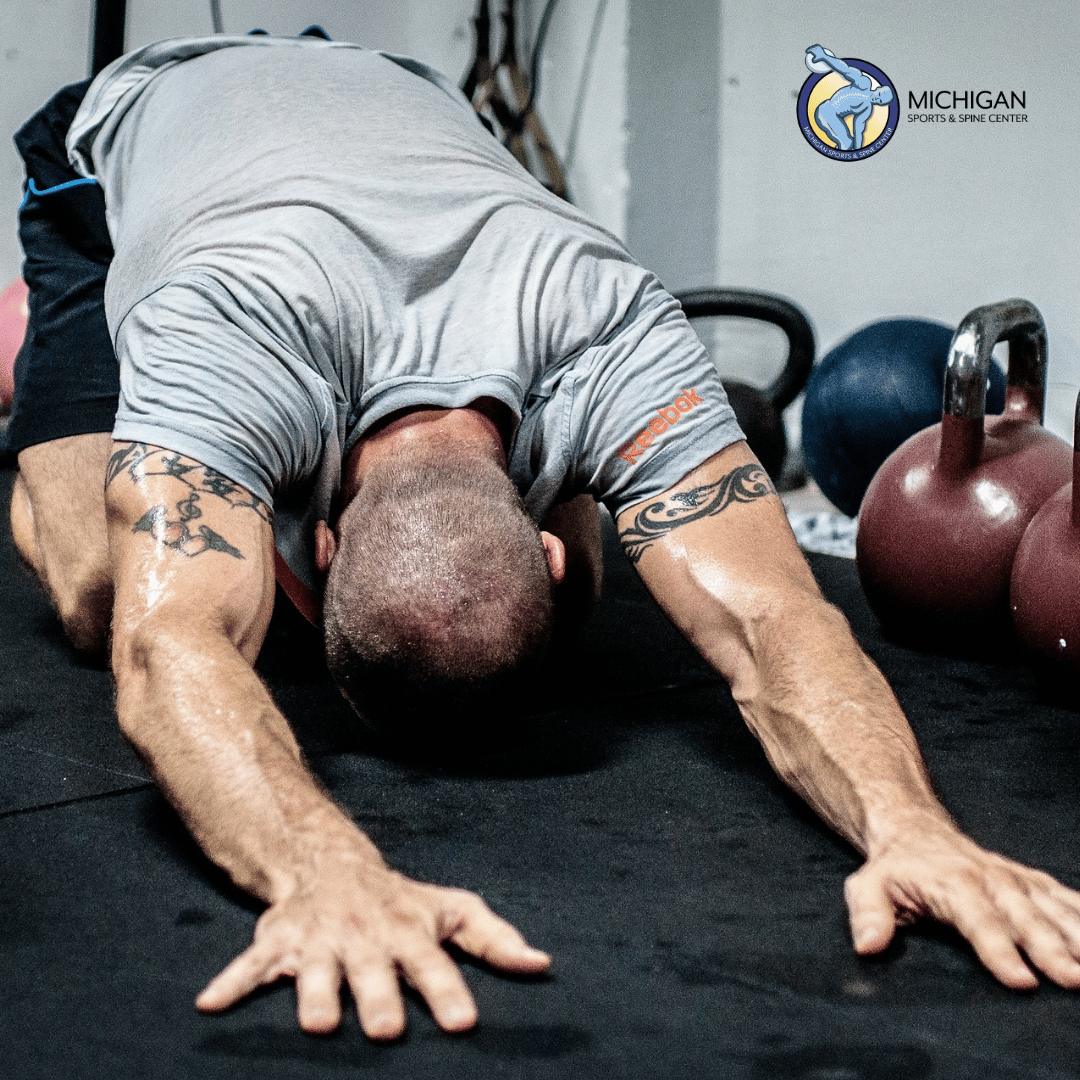 To hear more about this and other exercise myths, tune into Inside Sports Medicine on 97.1 The Ticket this Sunday, October 21st at 8 am EST.
ABOUT MICHIGAN SPORTS & SPINE CENTER:
We're innovative leaders utilizing cutting-edge technologies such as musculoskeletal ultrasounds, PRP, stem cell treatment, and other innovative procedures. Michigan Sports & Spine Center is committed to resolving your pain, not simply masking it. We treat the whole body, not just the injury, and perform preventative treatment so your injury doesn't come back. Our studies prove that Michigan Sports & Spine Center has patient success rates much higher than the national average. We treat everyone from high-profile athletes to your neighbor next door. Our primary focus is getting our patients back into the game of life!