Healthy Back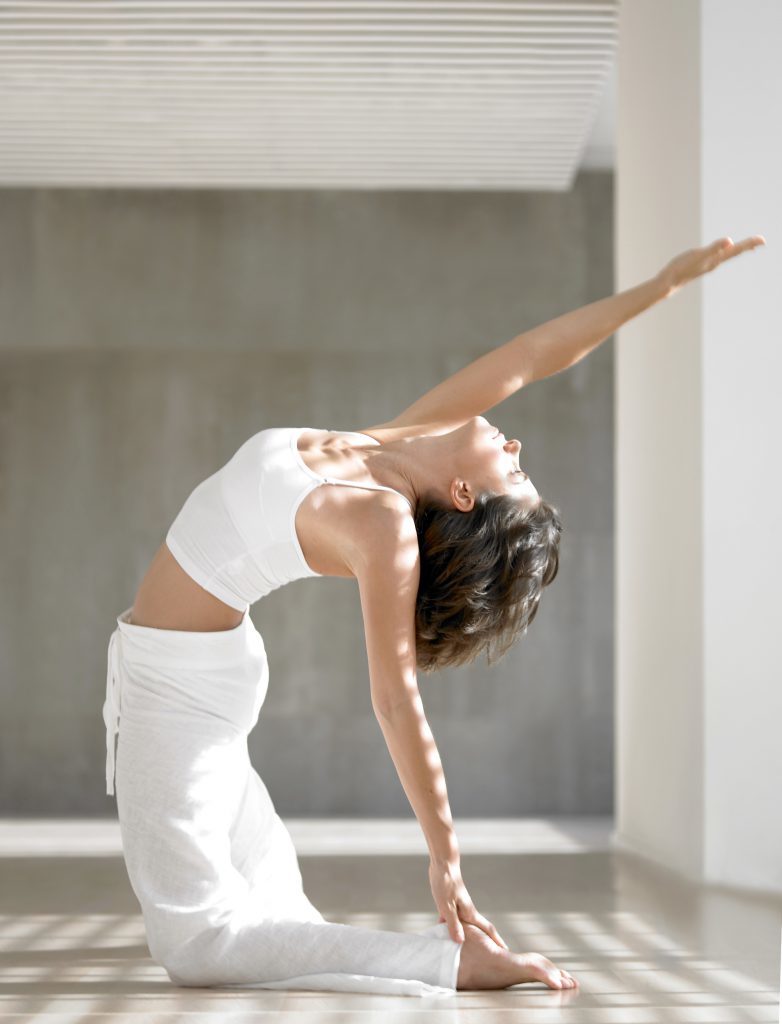 Did you know . . .
31 million Americans experience low back pain at any given time,
One in ten people around the world is afflicted by low back pain, making it the world's leading cause of disability. This is based on over 100 studies of 780 cases in more than 80 countries!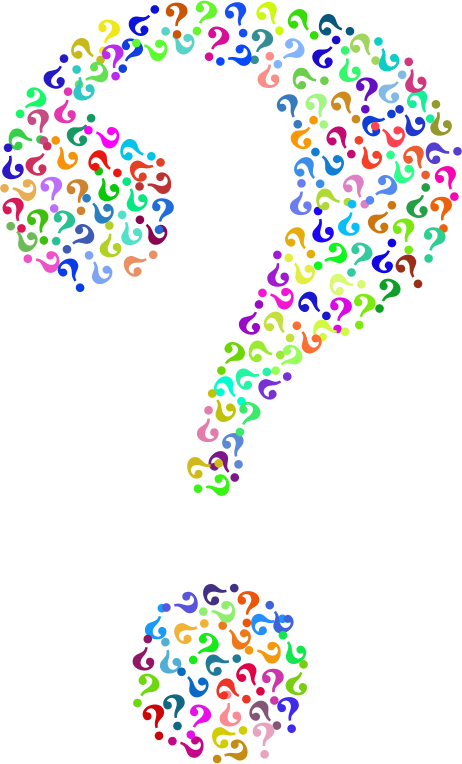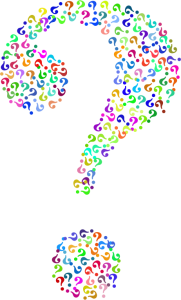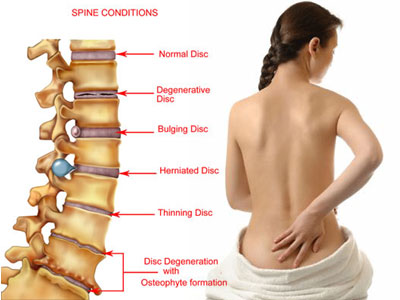 Back pain is a universal human experience, nearly everyone will experience back pain at some point in his or her life.
The lower back starts just below the ribcage and is called the lumbar region. The pain felt here can be intense and is a leading cause of disability worldwide. Low back pain is one of the top causes of missed work and one of the most common reasons people visit the doctor.
Back pain is caused by injury to a muscle (strain) or ligament (sprain). The most common causes include bad posture, improper lifting, lack of regular exercise, fracture, ruptured disk, or arthritis.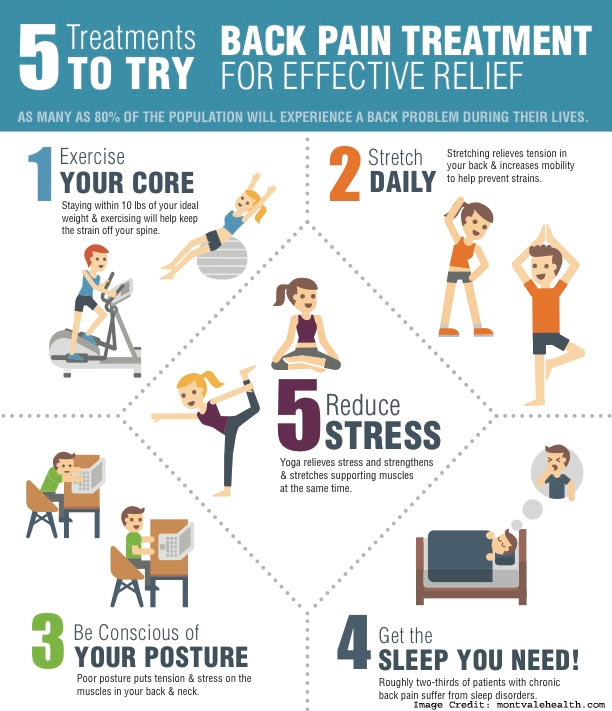 We've previously talked about back pain and injury, read our article on back pain causes and treatments, here.
Bottom line, back pain can make you miserable. We share tips to keep your spine healthy and maintain a strong back to prevent unnecessary discomfort and pain.
Improve your posture:
stand up straight
proper posture can prevent most back issues, stand tall, balanced and aligned
Exercise:
you're at an increased risk of experiencing low back pain if you're not physically fit or active
stay active, move around
being healthy and fit, not only keeps you strong and keeps your cardiovascular system healthy, it will also help you to maintain proper weight and strong joints, both of which are necessary for a healthy spine
the best exercise for your back and neck combines strengthening, stretching and aerobic activity
Lift properly:
when you're lifting heavy objects, be sure to kneel to lift the object, keeping the weight close to your body while using the legs to lift, rather than your back
if the object is very heavy, ask for help . . . your back will thank you
Hold your phone correctly:
we're all multitaskers, however holding the phone to your ear with your shoulder puts a great deal of strain on your spine, neck, and shoulders
use speakerphone or hold your cell to your ear to maintain proper neck and head alignment
read our article on text neck, here
Keep hydrated:
the vertebral discs are 88% water, dehydration can lead to degeneration of the discs
our spinal discs are vulnerable to loss of hydration when this happens, we can begin to lose height
Move around frequently:
sitting at a desk (or even in the car) for long periods of time puts us at a much greater risk for back problems – the hip flexors become shortened, the spine, neck and shoulders are hunched forward, the spine is in an unnatural position and the hamstrings and glutes become tight, pulling on the pelvis . . . this is a recipe for back pain
get up and move often
change positions frequently
try some shoulder rolls and stretch your neck and back
Maintain a healthy weight:
exercise and a healthy diet also helps you to maintain a healthy weight
being overweight, obese or quickly gaining a significant amount of weight are huge risk factors for back pain
Take a walk:
your spine needs movement for health, plain ole' walking will do just that
walking has been associated with significant improvements in patients with back pain
take the dog for a walk
good substitutes for walking are swimming or riding a stationary bike
Get adequate sleep:
we all know that getting adequate sleep is necessary for your overall health, however, how you sleep is important for spinal health, too
if you sleep on your back, try placing a pillow under your knees to relieve pressure on your spine
better yet, sleep on your side
Practice yoga and meditation:
yoga helps to maintain flexibility and have a full range of motion of all your body's joints
yoga helps to calm the mind while strengthening the body, a winning combination when dealing with physical pain
Don't smoke or quit smoking:
nicotine restricts the blood flow to the discs that cushion the vertebrae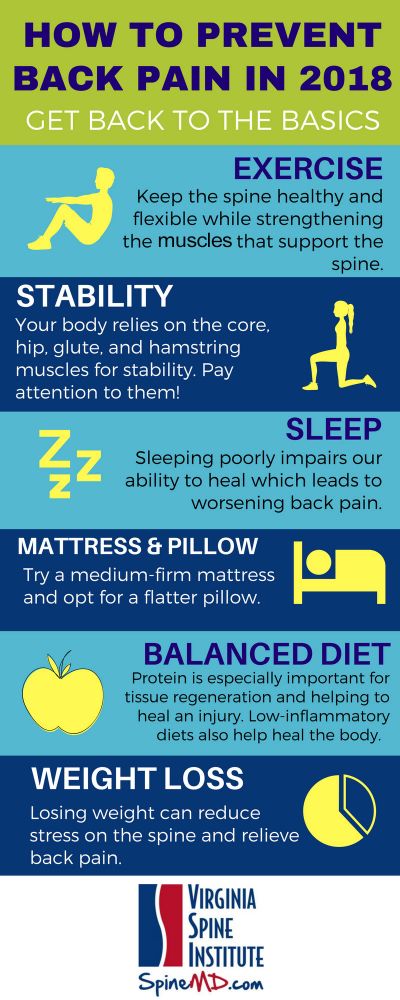 To hear more about back health, tune into Inside Sports Medicine on 97.1 The Ticket this Sunday, September 9 at 8 am EST.
ABOUT MICHIGAN SPORTS & SPINE CENTER:
We're innovative leaders utilizing cutting-edge technologies such as musculoskeletal ultrasounds, PRP, stem cell treatment, and other innovative procedures. Michigan Sports & Spine Center is committed to resolving your pain, not simply masking it. We treat the whole body, not just the injury, and perform preventative treatment so your injury doesn't come back. Our studies prove that Michigan Sports & Spine Center has patient success rates much higher than the national average. We treat everyone from high-profile athletes to your neighbor next door. Our primary focus is getting our patients back into the game of life!
Sources: SpineMD, WebMD, ACA Today, Know Your Back, Everyday Health