Hip Pain: Causes & Relief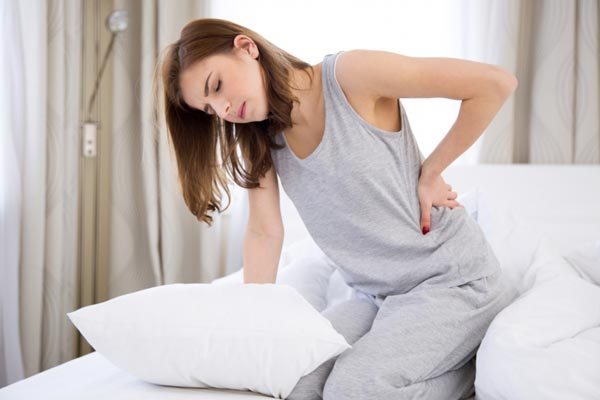 Did you know . . .
the hip is the body's largest ball-and-socket joint,
the hip fits together in a way that allows for fluid movement,
the hip joint can withstand recurring motion and a fair amount of wear and tear,
exercise is one of the best things you can do to help your hips.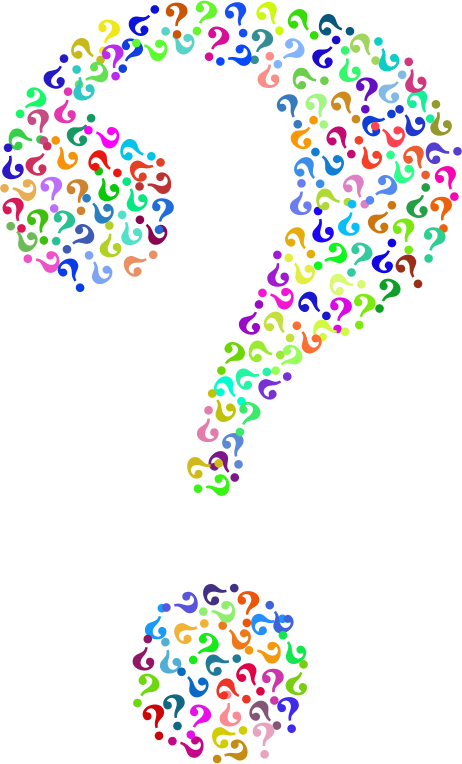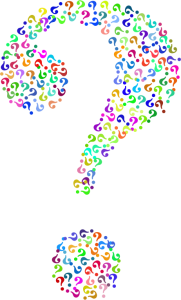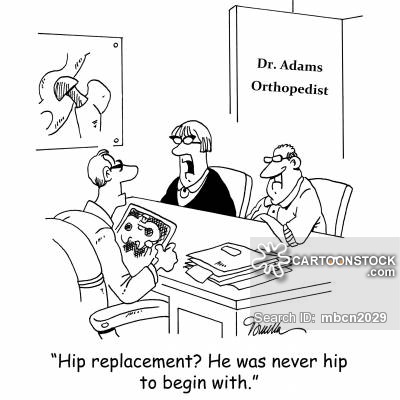 Despite its durability, the hip joint isn't indestructible. With age and wear and tear, the cartilage can break down or become damaged. Tendons and muscles in the hip can get overused, bones can break during an injury or fall, and numerous other circumstances can lead to hip pain.
We previously wrote on hip pain: causes and treatments, you can read the article here.
CAUSES
Following are some of the most common conditions to cause hip pain:
Arthritis
juvenile idiopathic arthritis or juvenile rheumatoid arthritis
osteoarthritis – disease causing the breakdown of joints
rheumatoid arthritis – inflammatory joint disease
septic arthritis
psoriatic arthritis
Osteoarthritis and rheumatoid arthritis are among the most common causes of hip pain, especially in older adults.
Injuries
hip fracture
dislocation
bursitis – joint inflammation
muscle or tendon strains and sprains
tendinitis – inflammation/irritation of tendons
inguinal hernia
hip labral tear – a rip in the ring of cartilage that follows the outside rim of the socket of your hip joint
Pinched Nerves
Cancers
bone cancer
leukemia
advanced (metastatic) cancer that's spread to the bones
Other conditions
avascular necrosis or osteonecrosis – bone tissue dies due to limited blood flow
osteoporosis
osteomyelitis – bone infection
synovitis
Depending on the condition causing your hip pain, you may feel distress in the following areas:
thigh
groin
butt
inside of your hip joint
outside of your hip joint
Frequently, pain from other areas of the body can radiate to the hip. The precise location of your hip pain can provide valuable clues about the underlying cause.
Problems within the hip joint itself tend to result in pain on the inside of your hip or your groin area. Hip pain on the outside of your hip, outer butt or upper thigh tends to be caused by problems with muscles, ligaments and other soft tissues that surround your hip joint.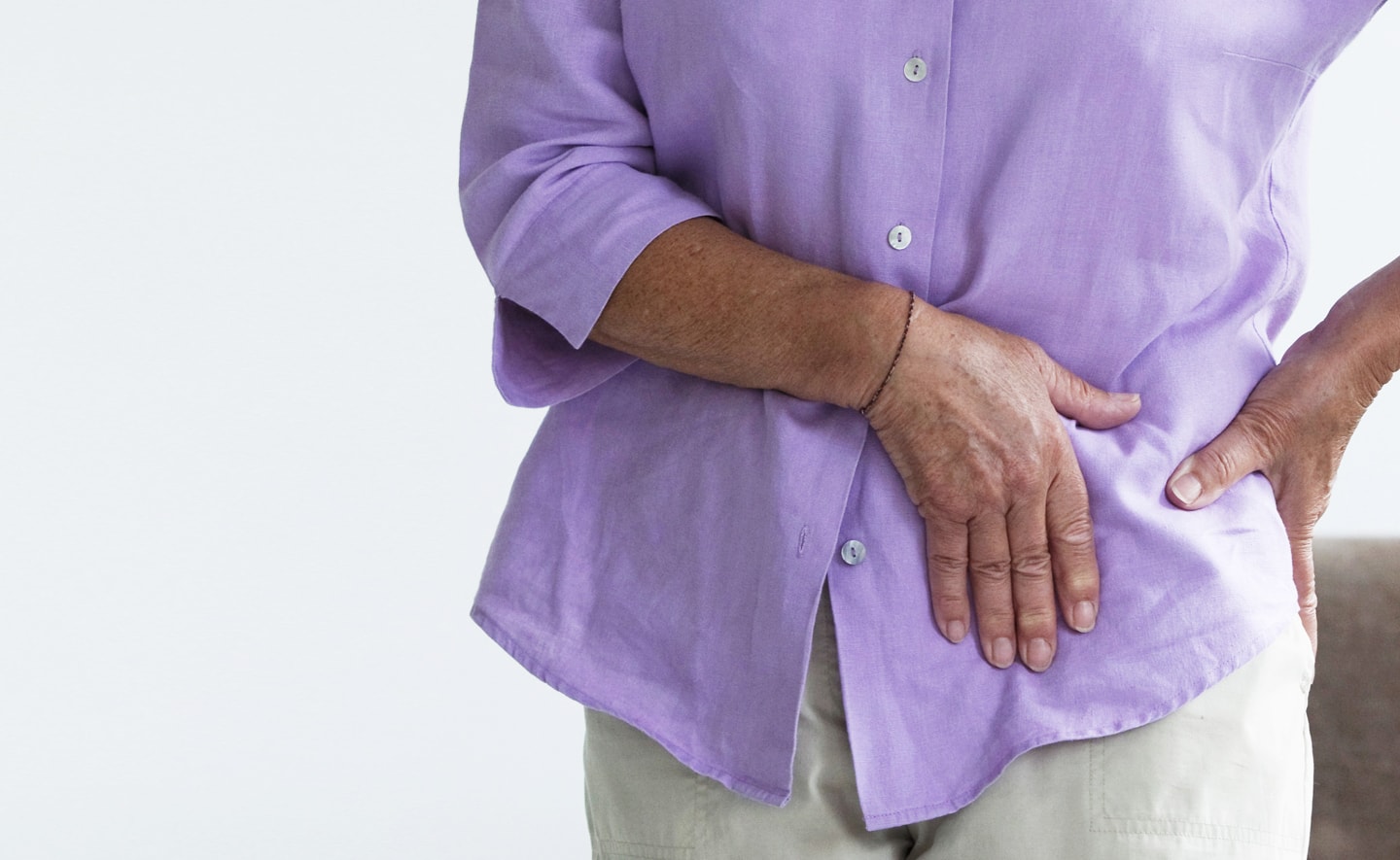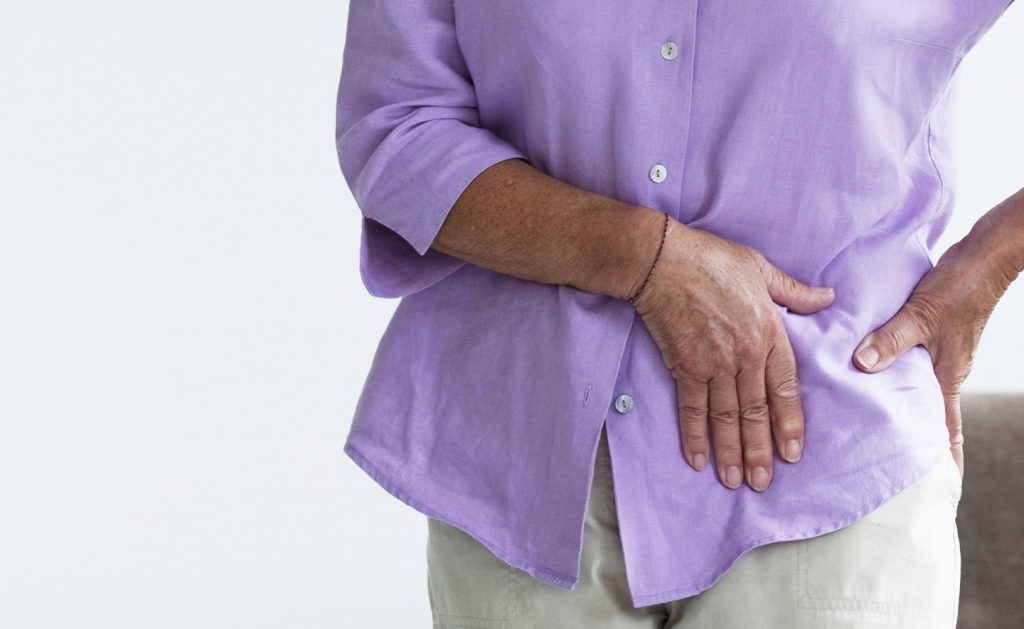 Regenerative therapy offers the following benefits:
increased healing potential
decreased pain
increased function
quicker recovery time
decreased time away from exercise, sports or daily activities
low risk, non-invasive treatment, potentially eliminating surgery
TREATMENT
There are several treatment options for hip pain. Treatment depends on the cause of hip pain. Be sure to contact Michigan Sports & Spine Center or another specialist in order to receive the proper diagnosis and receive the proper treatment plan.
Physical Therapy/Exercise Training
The combination of exercise training and physical therapy commonly includes stretching, strengthening and low-impact aerobic exercises.
A physical therapist can design a regimen that helps to reduce pain and discomfort and strengthen the muscles that affect your hips, therefore getting you back on track.
Injections
Trigger point injections – a procedure used to treat painful areas of the muscle that contain trigger points, or knots of the muscle that develop when muscles do not relax. Involves the injection of medication directly into the trigger point.
Facet injections – entails injecting a small amount of local anesthetic and/or steroid medication, which anesthetizes the facet joints and blocks pain.
Massage Therapy
A deep massage will decrease muscle spasms, fight inflammation and encourage relaxation.
Osteopathic Manual Medicine/Manipulations
Relieves pain by reducing pressure on sensitive structures, increasing flexibility, improving blood flow and decreasing muscle tension.
Acupuncture
Based on the principles of traditional Chinese medicine, acupuncture involves sticking very thin needles into specific energy points within the muscle/skin in an effort to diminish inflammation, pain, and discomfort.
Acupuncture is successful because it helps to release endorphins and serotonin, which act to reduce pain.
Regenerative Medicine: Platelet Rich Plasma (PRP) or Stem Cell Therapy
Regenerative medicine is a cutting-edge treatment which utilizes the body's natural properties to treat painful joint and muscle issues, as well as conditions related to hip injuries.
Regenerative medicine is both revolutionary and conservative and takes the approach of naturally healing the body.
For more information, read our article here.
Other relief options . . .
RICE
rest – avoid activities that cause your hip pain
ice – applying an ice pack can reduce inflammation and decrease pain
compression – wrap an Ace bandage around the pelvis and hip
elevation – recline with your feet up to reduce swelling and help relieve discomfort
Weight Loss and Exercise
Losing extra weight can also help to lose the pain, and increase your comfort level and your quality of life.
Exercise can aid in achieving your weight loss goals, and at the same time strengthen your muscles and decrease pain.
A walking stick may help with mobility too.
If you or a loved one has arthritis, exercising the hip joint with low-impact exercises, stretching and resistance training can reduce pain and improve joint mobility. Swimming is a good non-impact exercise for arthritis. Physical therapy can also help increase one's range of motion.
To protect your hip joint, these exercises are our preferred choices:
walking in a shallow pool
walking on a flat surface (indoors or outdoors)
yoga
taking a bike ride or riding a stationary bicycle
swimming (kicking gently)
strengthening your upper body
To learn more about hip pain relief, tune into Inside Sports Medicine on 97.1 The Ticket this Sunday, January 21 from 8 am – 9 am EST.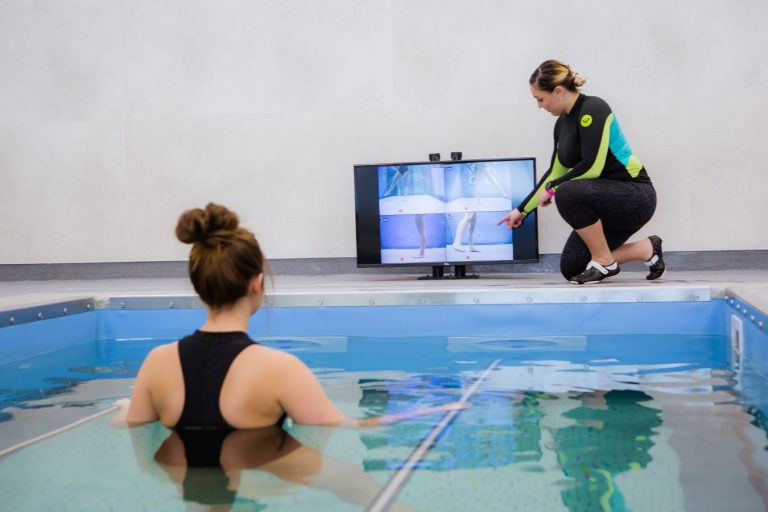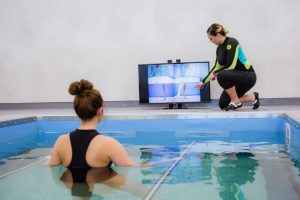 ABOUT MICHIGAN SPORTS & SPINE CENTER:
We're innovative leaders utilizing cutting-edge technologies such as musculoskeletal ultrasounds, PRP, stem cell treatment, and other innovative procedures. Michigan Sports & Spine Center is committed to resolving your pain, not simply masking it. We treat the whole body, not just the injury, and perform preventative treatment so your injury doesn't come back. Our studies prove that Michigan Sports & Spine Center has patient success rates much higher than the national average. We treat everyone from high-profile athletes to your neighbor next door. Our primary focus is getting our patients back into the game of life!
Sources: WebMD, Mayo Clinic, Arthritis Foundation, Everyday Health