Joint Pain – Relieving Aches & Pains
Did you know . . .
a third of adults reported having joint pain within the past month,
knee pain is the most common complaint, followed very closely by shoulder and hip pain,
joint pain can affect any part of your body, from your ankles and feet to your shoulders and hands.
Joints form the connections between bones. Joints provide support and help us move around. It's no surprise that if you damage joints from injury or disease that it can interfere with your movement and in turn can cause a lot of pain.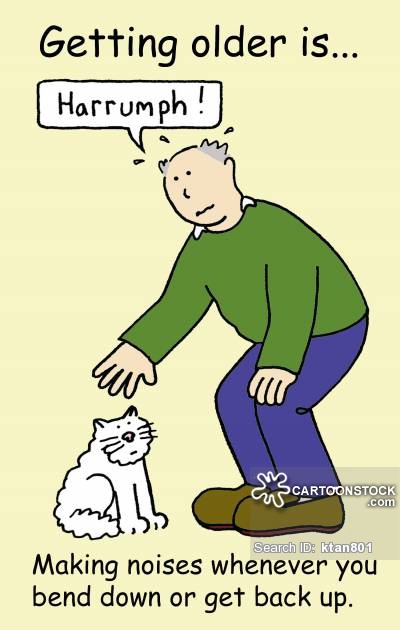 Several different conditions can lead to painful joints, such as osteoarthritis, bursitis, rheumatoid arthritis, strains, sprains, stress, tension, gout or other injuries.
If you're experiencing joint pain, visit Michigan Sports & Spine Center or another physician that will help diagnose and treat your condition. The goal is to reduce pain and inflammation and preserve joint function. There are various treatment options, such as:
Physical Therapy:
Work with a physical therapist to strengthen the muscles around the joint, stabilize the joint and improve your range of motion.
Therapists may use the following techniques: ultrasound, electrical nerve stimulation, manipulation or cold or heat therapy.
Injections:
Entails injecting a small amount of local anesthetic and/or steroid medication, which anesthetizes the facet joints and blocks pain.
Steroid injections are most commonly used in patients with arthritis, joint disease or tendinitis.
Essential Oils by Young Living:
Therapeutic essential oils can help support all of our body systems.
Those experiencing any type of musculoskeletal challenges, using the right essential oil or essential oil blend can make an enormous difference in assisting the body on it's road to health and wellness.
Young Living essential oils are a therapeutic grade that addresses the inflammation, discomfort, nerve irritation, swelling, and aches many people experience on a daily basis.
Read more about Young Living.
Ice or Heat:
Applying ice to painful joints can relieve inflammation and pain.
For muscle spasms around joints, try using a heating pad or wrap several times a day.
Losing Weight:
If you're overweight, losing weight can relieve some of the pressure on your painful joints.
Exercise is one effective way to lose weight. Be careful to stick with low-impact exercises that won't further irritate the joint.
Bicycling or swimming are other low-impact exercises that allow you to exercise your joints, without putting impact on them.
Practice Relaxing:
Perform stress-relieving activities, like meditation and yoga to relieve tension.
Try relaxation techniques, such as hypnosis, guided imagery, muscle relations or deep breathing to control pain.
To hear more on joint pain relief, tune into Inside Sports Medicine on 97.1 The Ticket this Sunday, December 17 from 8am – 9am — we'll have Mickey Redmond and his wife, Arlene in studio to discuss achy joint fixes.
ABOUT MICHIGAN SPORTS & SPINE CENTER:
We're innovative leaders utilizing cutting-edge technologies such as musculoskeletal ultrasounds, PRP, stem cell treatment, and other innovative procedures. Michigan Sports & Spine Center is committed to resolving your pain, not simply masking it. We treat the whole body, not just the injury, and perform preventative treatment so your injury doesn't come back. Our studies prove that Michigan Sports & Spine Center has patient success rates much higher than the national average. We treat everyone from high-profile athletes to your neighbor next door. Our primary focus is getting our patients back into the game of life!
Sources: Prevention, WebMD, Healthline