Spinal Injures Related to Auto Accidents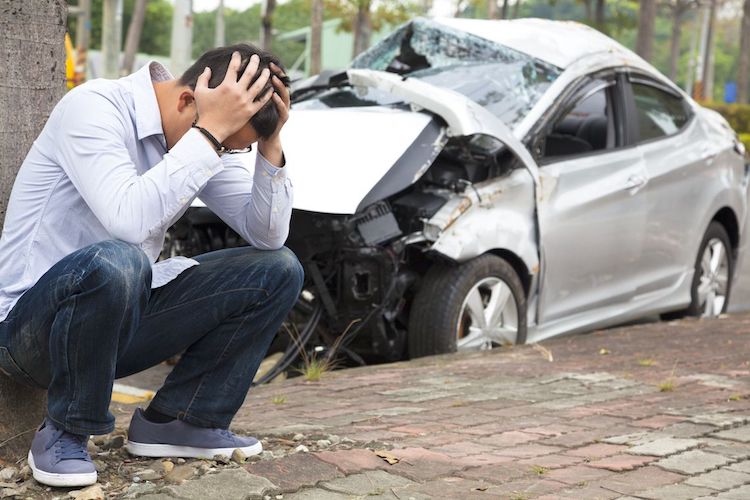 Did you know?
A spinal cord injury ranks among the most serious and potentially devastating injuries a person can suffer.
Car and motorcycle accidents account for more than 35% of new spinal cord injuries each year.
Between 240,000 and 337,000 people are currently living with spinal cord injuries in the U.S.
52% of people with spinal cord injuries are considered paraplegic and 47% quadriplegic.
In our spinal cords we have 31 pairs of spinal nerves. Each pair of nerves controls specific functions in our body, from our legs to our bowels, to shoulders and our toes. The spine functions to transmit nerve signals throughout the body. If the spinal cord is injured, it can cause life-changing problems.
We know the spine is a complex structure, we also know it's very delicate. Why are car accidents so dangerous?
The spine is not built to withstand the impact of a motor vehicle accident. Back and neck injuries are all too common during auto accidents; the impact strains the muscles and ligaments in the back, and the facet joints bear the brunt of the force. Several injuries can be the result, such as compression fractures, spondylolisthesis and whiplash.
It's important to spot the symptoms of car accidents so that if you or a loved one is injured, you know what do to. Some injuries can be made worse if the injured person is moved. This can be the case even in a low-speed vehicle accident. If you experience back or neck pain after a motor vehicle accident be sure to see Michigan Sports & Spine Center or another medical professional.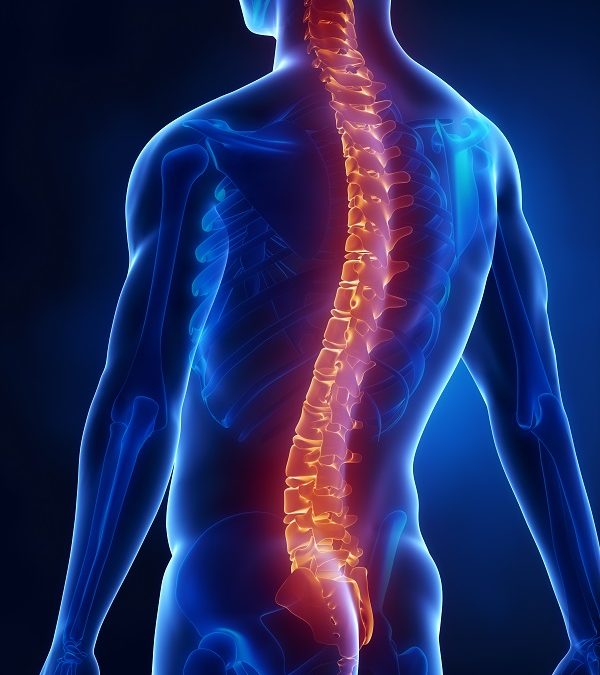 SYMPTOMS
Extreme back pain or pressure in the head, neck or back
Weakness, incoordination or paralysis in any part of the body
Trouble with balance, walking or mobility
Numbness, tingling or loss of sensation in hands, fingers, feet or toes
Loss of sensation, including the ability to feel cold, heat and touch
Exaggerated reflex activities or spasms
Loss of bowel or bladder control
Pain or an intense stinging feeling caused by damage to the nerve fibers in your spinal cord
Difficulty breathing, coughing, or clearing secretions from your lungs
An unusually positioned or twisted back or neck
SPINAL INJURIES RESULTING FROM AN AUTOMOBILE CRASH
Whiplash – a sudden forced movement of the head or neck in any direction, and the resulting rebound of the neck or head in the opposite direction. A sudden whipping motion causes damage to the supporting and surrounding tissues in your head and neck. Muscles in the neck react by tightening and contracting, creating muscle fatigue, thus resulting in stiffness and pain. Severe whiplash can also involve damage to the intervertebral discs, ligaments, muscles, joints and nerve roots.
Spinal Fracture – typically during a car accident the seat belt doesn't do a great job of keeping the whole body in one place. Commonly the lower half of our body stays pretty still, however, our chest and head experience more movement. These simultaneous forces can result in a compression fracture of the spine. This can bring about symptoms of pain, numbness, muscle weakness or bladder issues.
Disc Herniation – the spinal discs between the vertebrae absorb a good deal of force during an auto accident, frequently in an accident, one or more discs can shift out of place. When the disc shifts, it can compress nearby nerves or structures, causing radiating pain or numbness.
Spondylolisthesis – caused when a vertebrae shifts out of place due to a stress fracture in the bone. Spondylolisthesis is similar to a herniated disc, the displaced bone can compress nearby nerves or the spinal canal, triggering weakness, numbness, pain, and difficulty walking.
Paralysis – a person loses the ability to feel and move below the level of the injury. Paralysis can occur in varying degrees, and again means ones unable to move underneath the injury site.
To learn more about spinal injuries related to auto accidents, listen to Inside Sports Medicine on 97.1 The Ticket this Sunday, November 12 from 8am – 9am.
Sources: Mayo Clinic, Spine Universe
ABOUT MICHIGAN SPORTS & SPINE CENTER:
We're innovative leaders utilizing cutting-edge technologies such as musculoskeletal ultrasounds, PRP, stem cell treatment, and other innovative procedures. Michigan Sports & Spine Center is committed to resolving your pain, not simply masking it. We treat the whole body, not just the injury, and perform preventative treatment so your injury doesn't come back. Our studies prove that Michigan Sports & Spine Center has patient success rates much higher than the national average. We treat everyone from high-profile athletes to your neighbor next door. Our primary focus is getting our patients back into the game of life!