Non-Narcotic Pain Management – Manage Aches and Pains Naturally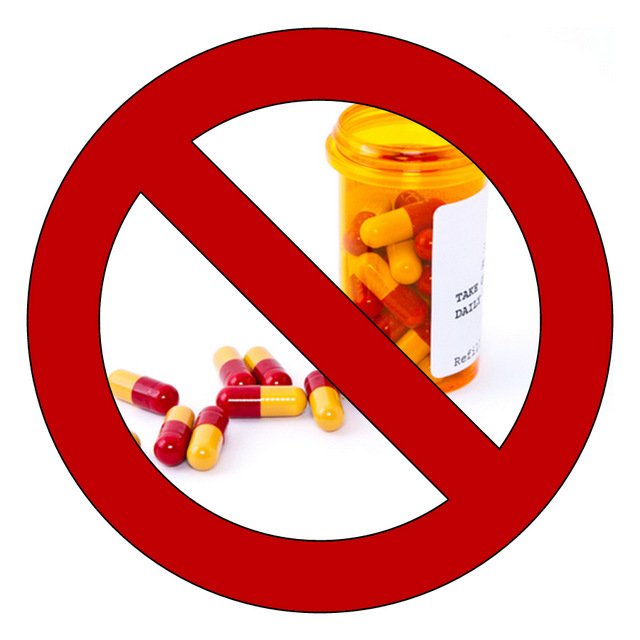 Chronic pain affects 1 in 5 people in the U.S., making it hard, if not impossible, to work and enjoy life.
The American Society of Addiction Medicine estimates that nearly 2 million people currently suffer from an addiction to opioid painkillers. Each year about 17,000 people die from an overdose of opioid painkillers.
These are alarming facts.
A lot of Americans rely on medications, however they come with the risk of side effects, drug interactions, and habitual use or addiction. If you're suffering from pain there are other answers than to reach for a pill.
You have options . . .
We recently blogged about living more comfortably with non-surgical pain relief treatment solutions.
NON-NARCOTIC PAIN MANAGEMENT TREATMENT
Injections
Trigger point injections – a procedure used to treat painful areas of the muscle that contain trigger points, or knots of muscle that develop when muscles do not relax. Involves the injection of medication directly into the trigger point.
Facet (joints of the spine) injections – entails injecting a small amount of local anesthetic and/or steroid medication, which anesthetizes the facet joints and blocks pain.
Epidural injections – an injection into the spine, delivering steroids that can provide lower back pain relief by reducing inflammation in the painful area.
Physical therapy/exercise training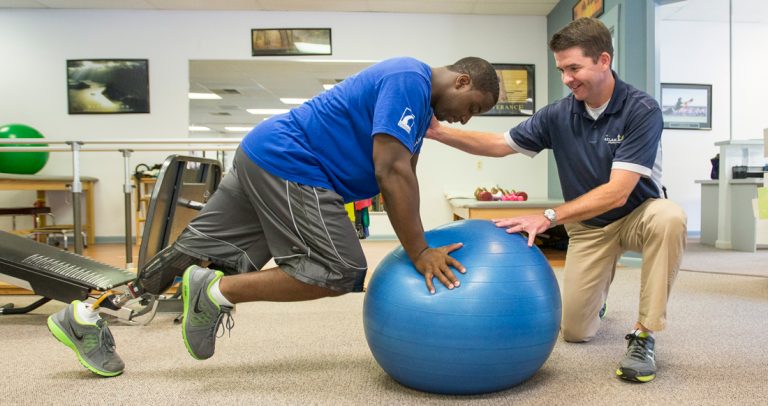 The combination of exercise training and physical therapy usually includes stretching, strengthening and low-impact aerobic exercises.
Osteopathic manual medicine/manipulations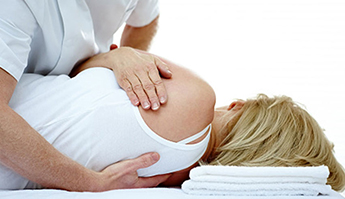 Manipulations are performed by a chiropractor and help to relieve lower back pain by reducing pressure on sensitive structures, increasing flexibility, improving blood flow and decreasing muscle tension.
Traditional massage therapy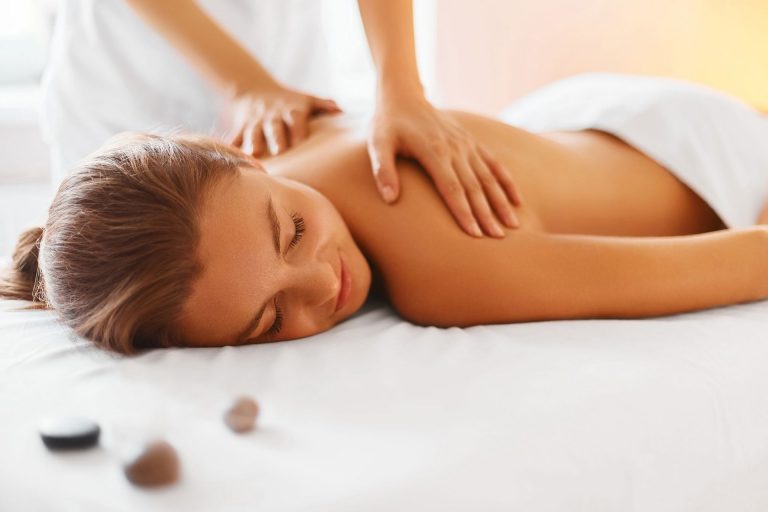 Massage therapy improves blood flow and reduces muscle stiffness.
Acupuncture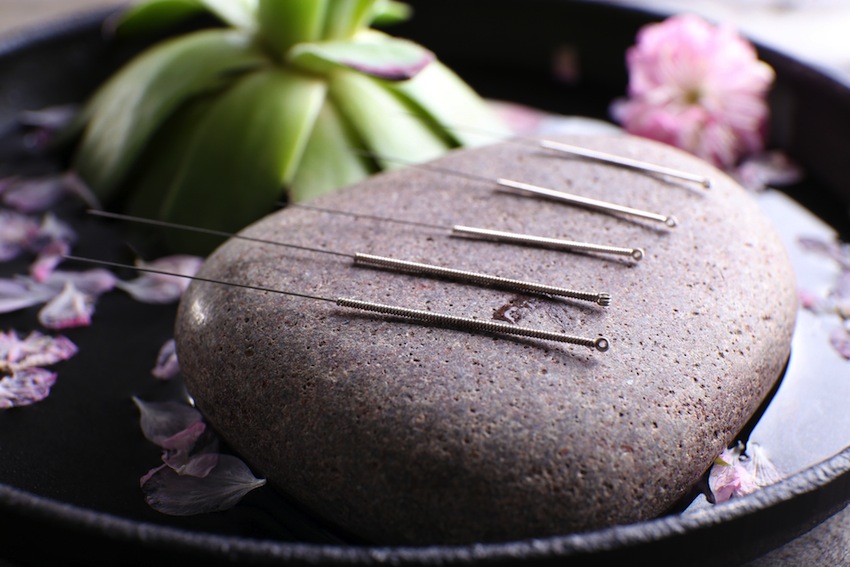 Acupuncture, an ancient Chinese medical practice seeks to ease pain by balancing the body's natural energy pathways.
The practice alleviates pain by causing the body to release serotonin, a "feel-good" chemical that relieves pain and discomfort.
Involves the insertion of extremely thin needles through skin at strategic points on the body.
Ice or heat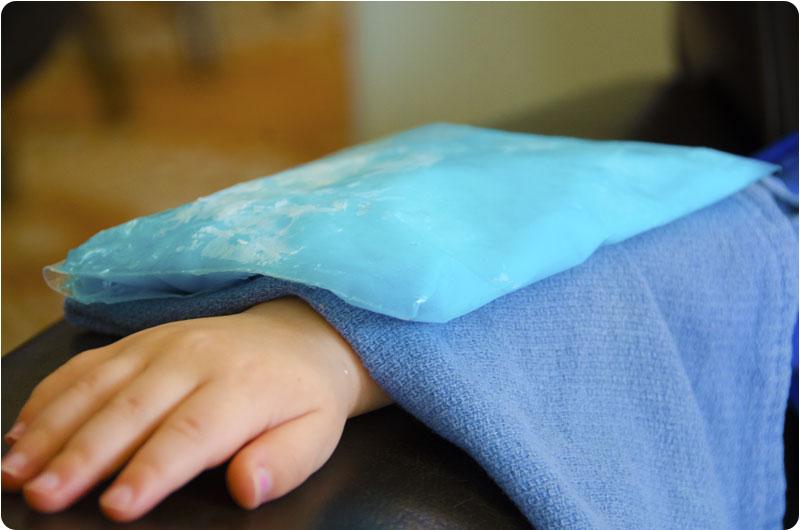 Applying an ice pack or heat pad can provide relief. The tricky part is knowing when to use heat versus ice.
Apply an ice pack to reduce inflammation or swelling shortly after you experience a strained tendon, muscle or ligament may ease the pain.
Remarkably, once the swelling and irritation has disappeared, heat may help decrease the stiffness that comes with strains and sprains.
If arthritis is your problem, moist heat applied to the affected joint will help more than ice.
Just last week, we discussed regenerative medicine that uses cutting-edge technology to naturally treat and heal the cause of painful conditions. At Michigan Sports & Spine Center we offer PRP and stem cell treatment, which are organic ways of treating your body's pain.
You may be pleasantly surprised to find that you can find relief from a variety of natural painkillers.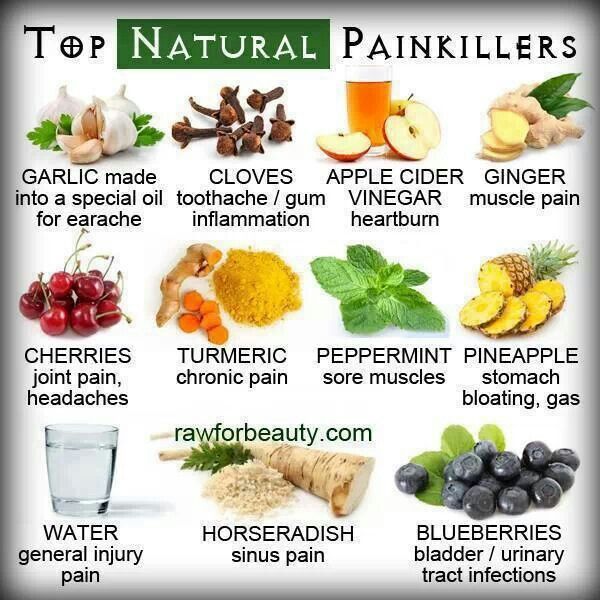 Many herbs, spices and foods found in your kitchen cupboards can treat irritation and inflammation. These home remedies are safer solutions and can be just as effective in treating aches and pains.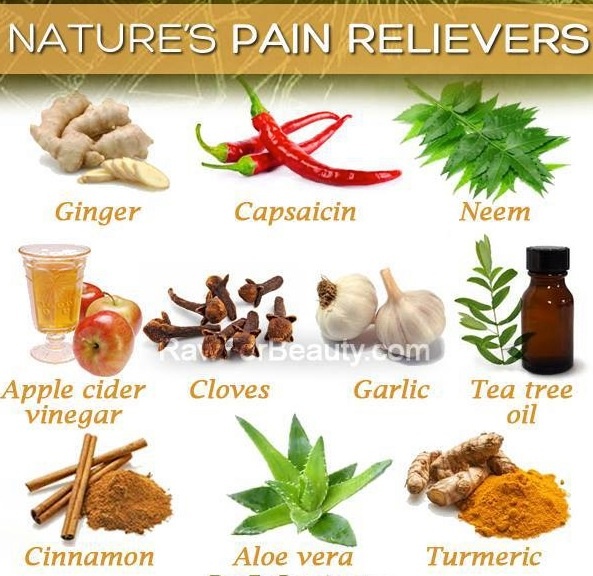 TURN TO NATURE
Ginger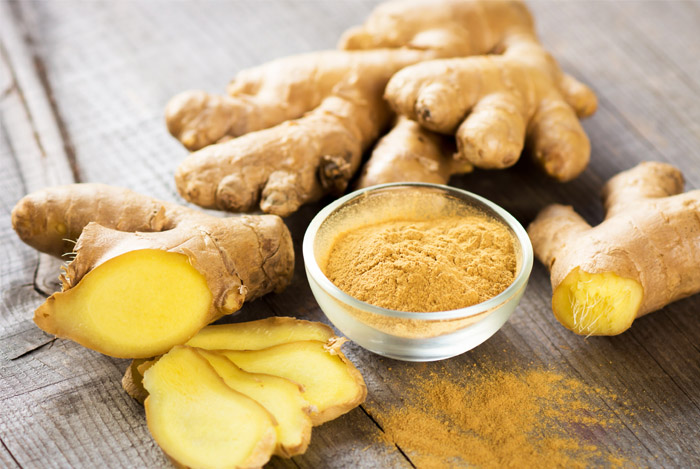 Ginger helps ease muscle and joint pain, swelling and stiffness.
Add at least 1 teaspoon of dried ginger or 2 teaspoons of chopped ginger to meals daily.
Cherries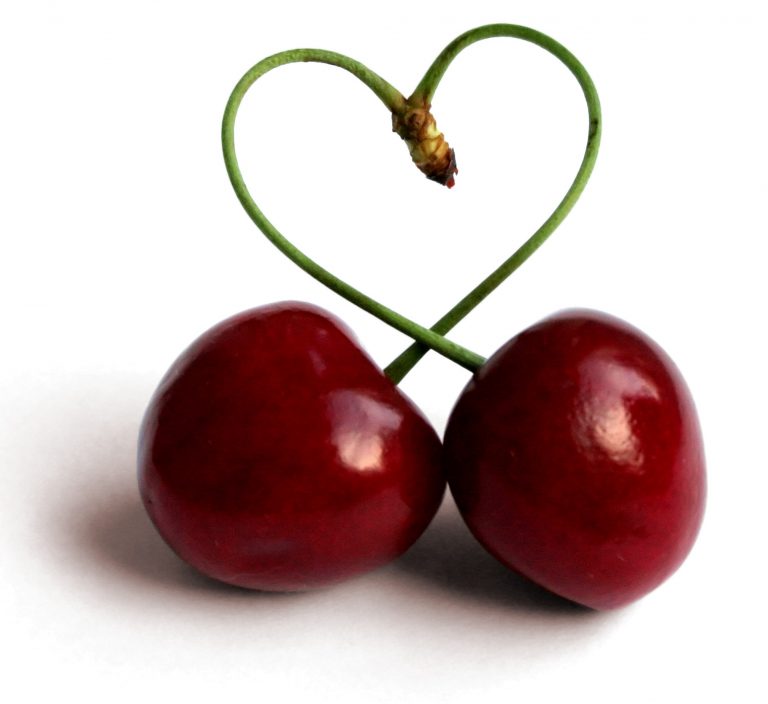 Cherries chase away joint and headache pain.
The compounds that give cherries their brilliant red color are anti-inflammatories that are 10 times stronger than ibuprofen and aspirin.
Enjoy 20 cherries (frozen, fresh or dried) daily, continue until your pain disappears.
Turmeric
Turmeric, a popular East Indian spice, helps tame chronic pain.
This is the spice that gives curry its yellow color and unique flavor. It contains an antioxidant that helps protect the body from free radical molecules that can damage tissues and cells.
Turmeric is also used to treat ulcers, stomach upset, indigestion, psoriasis and cancer.
The spice is three times more effective at easing pain than ibuprofen, aspirin or naproxen.
Turmeric can help relieve chronic pain for 50 percent of people suffering with arthritis and even fibromyalgia.
Sprinkle ¼ teaspoon of turmeric onto any rice, meat, poultry or vegetable dish.
Peppermint
If you're hurting from tight, sore muscles, relax your muscles with peppermint oil.
Stubborn knots can hang around for months on end if they're not treated properly.
Three times per week, soak in a warm tub scented with 10 drops of peppermint oil. The warm water relaxes your muscles while the peppermint oil naturally soothes your nerves. The combination of the two can ease muscle cramping 25 percent more effectively than over-the-counter painkillers, and cuts the frequency of future flare-ups in half.
Grapes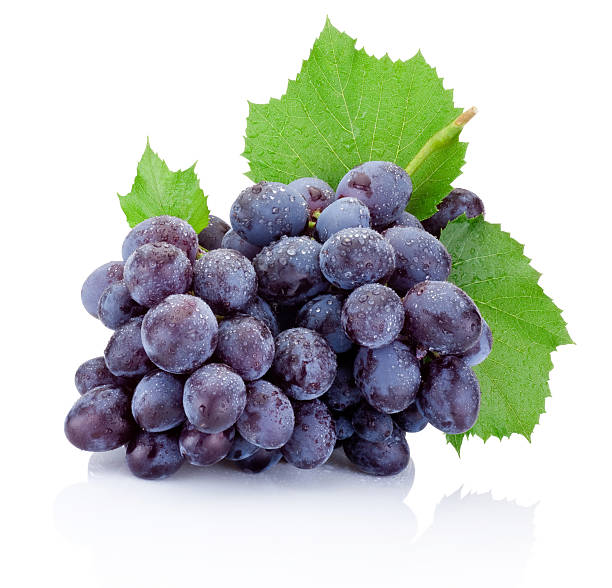 If you have an achy back, grapes could be the ticket to a speedy recovery.
Eating a heaping cup of grapes daily can relax tight blood vessels, tremendously improving blood flow to damaged back tissues.
There are many natural or holistic remedies and various types of treatments available. Consult Michigan Sports & Spine Center or another health-care professional to determine the best options for you and your body.
Sources: WebMD, Healthline, Drug Abuse, Everyday Health
ABOUT MICHIGAN SPORTS & SPINE CENTER:
We're innovative leaders utilizing cutting-edge technologies such as musculoskeletal ultrasounds, PRP, stem cell treatment, and other innovative procedures. Michigan Sports & Spine Center is committed to resolving your pain, not simply masking it. We treat the whole body, not just the injury, and perform preventative treatment so your injury doesn't come back. Our studies prove that Michigan Sports & Spine Center has patient success rates much higher than the national average. We treat everyone from high-profile athletes to your neighbor next door. Our primary focus is getting our patients back into the game of life!