Neck Treatment & Relief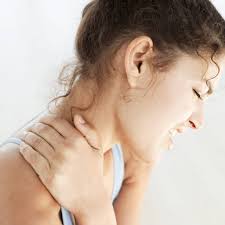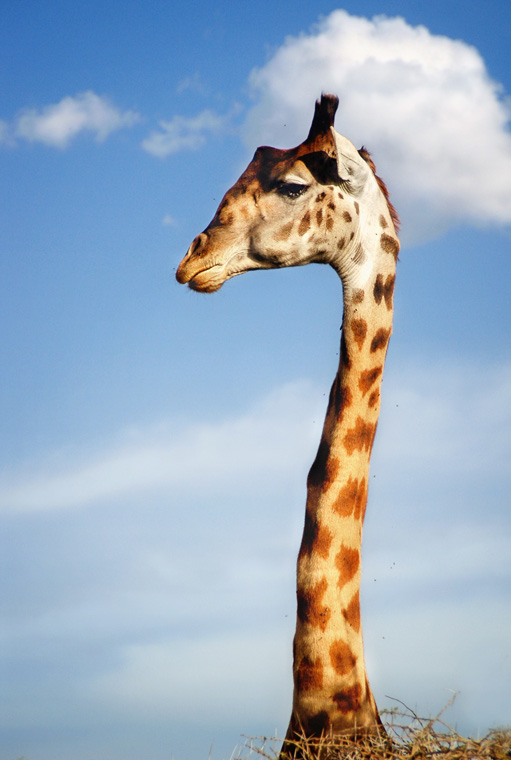 Did you know…
85% of Americans suffer from neck or back pain at some point in their lives.

Very frequently neck pain can actually be signifying shoulder or back pain.

45% of today's workers are affected by neck pain.
Our necks are made up of vertebrae that lengthen from the skull to the upper torso. Cervical discs absorb shock between the bones. The bones, ligaments, and muscles in our necks support the head and allow mobility. Inflammation, injury or abnormalities can cause neck pain or stiffness.
Nearly all of us experience neck discomfort or pain at some point, unfortunately, it's a part of life. All too commonly, it's from sleeping funny, poor posture or overuse. Luckily, neck pain usually isn't a serious condition and can be relieved within a few days. If you have neck pain that continues for longer than a few days, is severely painful or you have other accompanying symptoms consult Michigan Sports & Spine Center or another physician immediately.
OUCH!!!!! WHY IS MY NECK HURTING?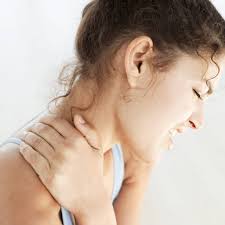 Most episodes of neck muscle strain result in a stiff neck and/or pain in a shoulder muscle. The most common symptoms being difficulty, discomfort and pain when rotating or moving the head or neck.
CAUSES:
Muscle Tension, Strain or Sprain
Bad posture

Repetitive motion

Spending too much time in an awkward position or working at a desk for too long without changing positions
Sleeping awkwardly

Jerking of the neck during movement or exercise
Injury or Accident
Our necks are particularly susceptible to injury, especially in car accidents, falls and sports where the muscles and ligaments in the neck are forced to move outside of their normal range.

Car accidents

Whiplash – most common result from a car crash

Falling down the stairs

Work injuries
More causes…
Herniated Cervical Disk (a.k.a. ruptured disk or slipped disk) – transpires when a disk protrudes from an injury or trauma, and may add pressure to the spinal cord or nerve roots.

Spinal Stenosis – ensues when the spinal column tightens and causes force on the spinal cord or the nerve roots as it exits the vertebrae. This can be a result of longstanding swelling or tenderness caused by arthritis or other ailments.

Spondylosis (aka osteoporosis of the neck) – as you grow older, the cervical discs can deteriorate. Spondylosis can restrict the space between the vertebrae, adding stress to your joints.

Osteoporosis – weakens bones and may lead to small fractures. Osteoporosis commonly happens in knees or hands, however it can occur in the neck too.

Fibromyalgia – causes muscle pain throughout the body, especially in the neck and shoulder area.

Rheumatoid Arthritis – causes swelling and soreness of the joints and bone spurs.
More, but very rare causes…
Heart Attack – neck pain can be a symptom of a heart attack, however other symptoms, such as sweating, nausea, shortness of breath, vomiting or arm or jaw pain would also be present.

Meningitis – makes it very difficult and painful to tilt the head forward. Of course, meningitis will be accompanied by other serious symptoms. Meningitis often mimics neck pain.

It's very rare, however once in a great while, neck pain may be a warning sign of infection, autoimmune disease, cancer or a structural problem such as spinal cord injury or a threat to important blood vessels.
TREATMENTS:
Before beginning any type of treatment, find a physician who specializes in your area of injury. This does not always mean visiting your primary care doctor. Most importantly is to receive the proper diagnosis from a doctor. All too commonly treatment plans aren't correct because patients weren't given the proper diagnosis.
Physical Therapy/Exercise Training:
The combination of exercise training and physical therapy typically includes stretching, strengthening and low-impact aerobic exercises.

During physical therapy, you will practice a range of exercises to stretch and reinforce the muscles that support your neck. Improving your range of motion and posture will also be covered by your physical therapist.
Injections:
Trigger point injections – a procedure used to treat painful areas of the muscle that contain trigger points, or knots of muscle that develop when muscles do not relax. Involves the injection of medication directly into the trigger point.

Facet injections – entails injecting a small amount of local anesthetic and/or steroid medication, which anesthetizes the facet joints and blocks pain.

Epidural injections – an injection into the spine, delivering steroids that can provide neck pain relief by reducing inflammation in the painful area.
Ice and Heat Therapy:
Applying an ice pack or heat pad can offer relief.

Apply an ice pack to reduce irritation or swelling shortly after you experience a strained tendon, muscle or ligament.

Amazingly, once the swelling and irritation has gone away, heat may help reduce the stiffness that comes with strains.
Medication:
Used to treat severe pain issues for short-term use and as an adjunct to the other forms of treatment.
Neck Adjustments/Cervical Manipulation:
A precise procedure applied to the joints of the neck, usually by hand.

A neck adjustment or manipulation works to improve the mobility of the spine and restore range of motion. It can also boost or amplify movement of the adjoining muscles.

Typical results include an enriched ability to tilt and turn the head, decrease in soreness, stiffness and pain.
Massage Therapy:
Improves blood flow and reduces stiffness and soreness.
Acupuncture:
Eases pain by balancing the body's natural energy pathways.

Alleviates pain by triggering the body to release serotonin, which relieves pain and discomfort.

Involves the insertion of very fine needles through skin at strategic points on the body.
Neck Brace:
Provides support and stability for short-term use.
If you're experiencing minor neck pain or discomfort, you can try these simple steps:
Improve your posture. Sit up straight.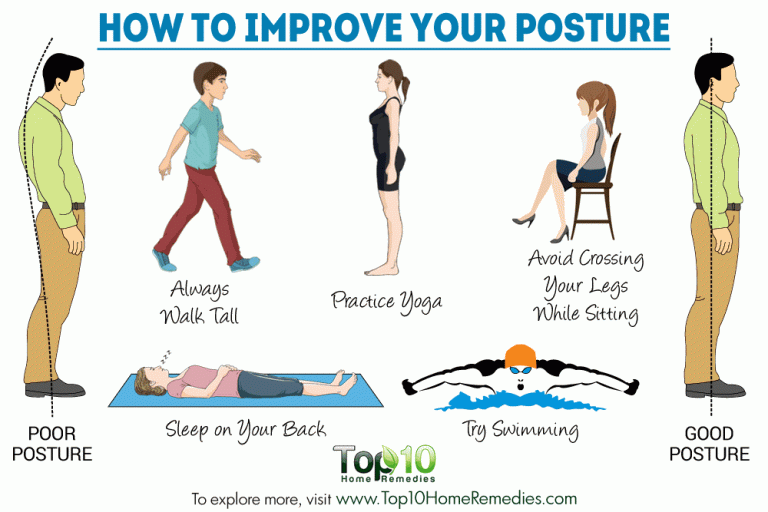 Practice yoga.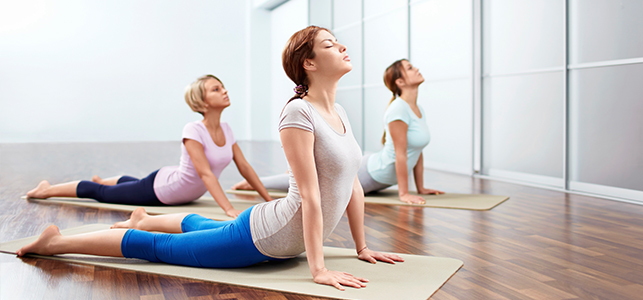 Take the time to exercise your neck every day. Slowly stretch your head in side-to-side and up-and-down motions.

Be mindful, change your position often. Don't stand or sit in one position for an extensive period of time.

Use a special neck pillow for sleeping.

Avoid cradling the phone between your neck and your shoulder.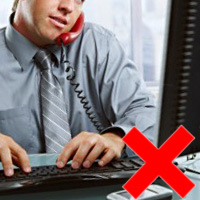 Inopportunely, the neck is vulnerable to bouts of unexplained pain, sometimes quite stubborn and annoying.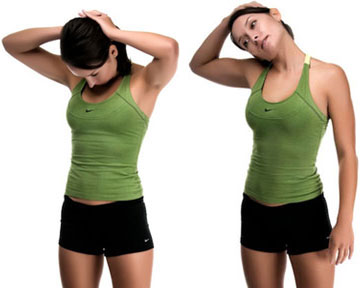 ABOUT MICHIGAN SPORTS & SPINE CENTER:
We're innovative leaders utilizing cutting-edge technologies such as musculoskeletal ultrasounds, PRP, stem cell treatment, and other innovative procedures. Michigan Sports & Spine Center is committed to resolving your pain, not simply masking it. We treat the whole body, not just the injury, and perform preventative treatment so your injury doesn't come back. Our studies prove that Michigan Sports & Spine Center has patient success rates much higher than the national average. We treat everyone from high-profile athletes to your neighbor next door. Our primary focus is getting our patients back into the game of life!