Stem Cell therapy-Article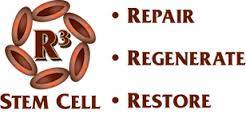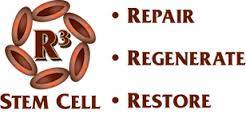 I receive emails asking about the future of Stem Cell Therapy and PRP Therapy(Platelet Rich Plasma) , I wanted to blog the article below about stem cell therapy and how it has become the medicine of the future for many.
In an interesting dispatch from spring training, Yahoo's Jeff Passan reports on Los Angeles Angels pitcher Garrett Richards's recovery from a May 2016 elbow injury that shut him down for the season.
Instead of electing to undergo standard Tommy John surgery, Richards decided to try to heal his injury by getting an injection of stem cells directly into his elbow. Passan, whose 2016 book The Arm showed he's not afraid to make his readers feel queasy, described the procedure as such: Richards was fortunate to only suffer a partial tear, which is naturally easier to repair than a full tear.
A doctor guided a needle into the iliac crest of his pelvic bone and began to extract bone marrow.
Within a few minutes, the harvested marrow was hurried to a centrifuge, spun to separate the good stuff, mixed into a slurry of platelet-rich plasma and readied to inject into Richards' damaged right elbow.
Gross, but it apparently worked. Passan reports Richards is feeling great and throwing 98 mph at spring training. Richards is clearly pleased with the tentatively positive outcome: "Science, bro. I'm a believer now," Richards told Passan.
Dr. Neal ElAttrache, sport's premiere orthopedic surgeon, says he is looking forward to seeing where the research on the efficacy of orthobiologics goes, but he also has a theory that the simple resting of the muscle could be the impetus for muscle repair. Or, at least, that the two factors combined can be effective.
A stem cell procedure is less invasive than UCL surgery, of course, and right now it looks like the healing process could be much shorter than that of Tommy John surgery, at least for pitchers with partial UCL tears. Standard TJ recovery time is 14 months—nearly long enough to inspire an oh yeah, that guy reaction when the player eventually returns. Richards underwent his stem cell procedure in May 2016 and Passan reports that he was throwing by August and was ready to go by October.
Richards will, of course, be kept on a short leash this season as he and the Angels look to avoid a setback or worse, but the potential for an expedited return from partial UCL tears is a major development for the science of pitching.
If stem cell treatments can get electric pitchers like Richards healed and back on the field quicker than surgery can, that's obviously a good thing for baseball. Still, it's hard to read Passan's story and not come away from it asking, "What's a PED again?" Here's Richards talking about his stem cell treatment in the Los Angeles Times back in 2016:
http://www.latimes.com/sports/angels/la-sp-angels-report-20160803-snap-story.html
Stem cells are a remarkable thing. The body heals itself, so that's awesome. We're not out of the woods yet, but today's a good day.
HGH doesn't exactly work the same way this stem cell treatment appears to, but their essential benefits are the same. While the term "performance enhancing drugs" is still commonly associated with the mega-'roids 1990s, HGH is of value to athletes largely for its ability to quicken injury recovery and extend careers. Doctors pushing orthobiologics experiments on their patients are free of the whiff of impropriety, but it seems that has less to do with their virtue than it does their good fortune at being on the right side of baseball's arbitrary PED laws.
ABOUT MICHIGAN SPORTS & SPINE CENTER:
We're innovative leaders utilizing cutting-edge technologies such as musculoskeletal ultrasounds, PRP, stem cell treatment, and other innovative procedures. Michigan Sports & Spine Center is committed to resolving your pain, not simply masking it. We treat the whole body, not just the injury, and perform preventative treatment so your injury doesn't come back. Our studies prove that Michigan Sports & Spine Center has patient success rates much higher than the national average. We treat everyone from high-profile athletes to your neighbor next door. Our primary focus is getting our patients back into the game of life!